House Democrat threatens Kavanaugh investigation if they win majority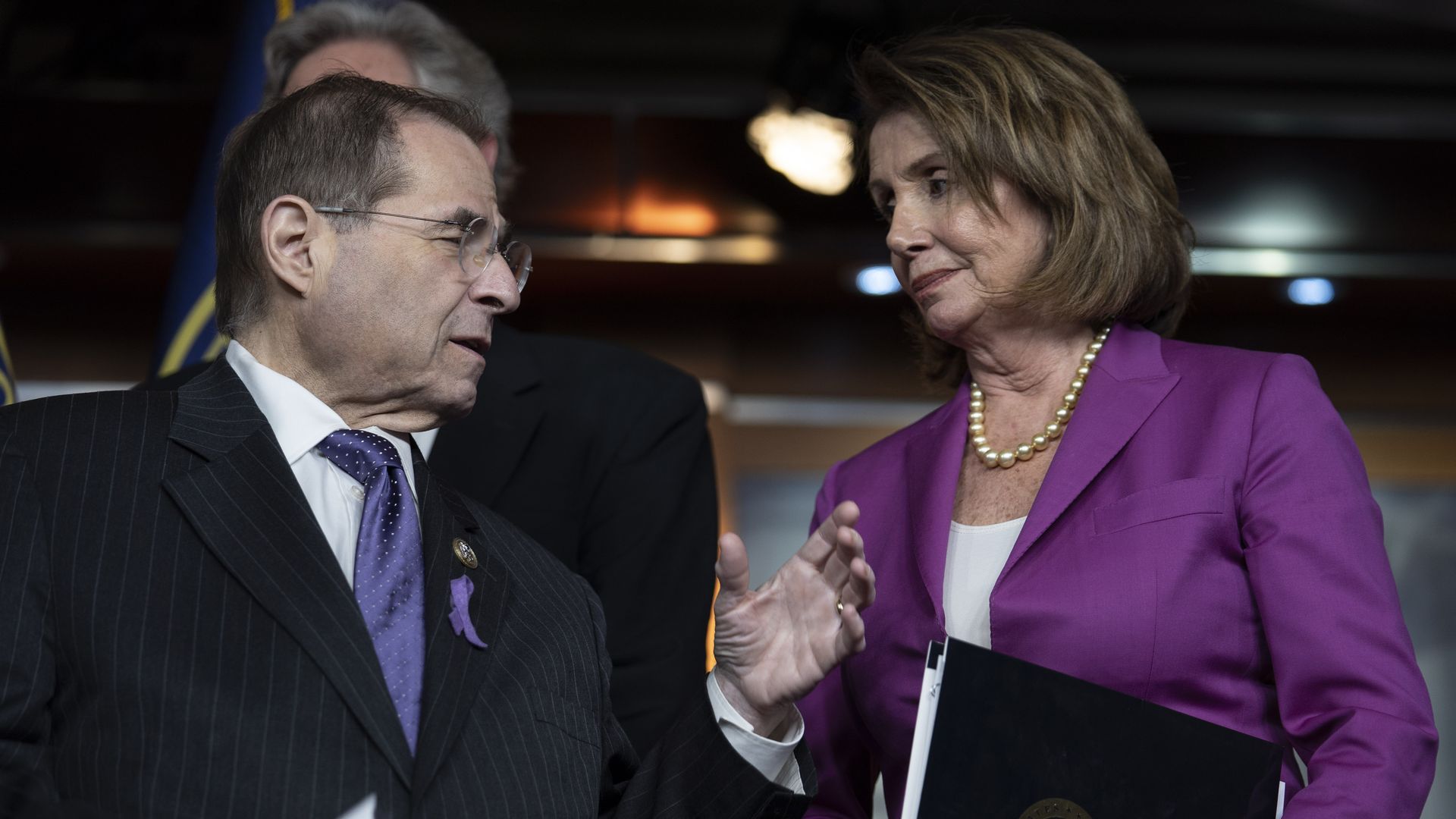 Rep. Jerrold Nadler said that if House Democrats win a majority in midterms next month they would open an investigation of perjury and sexual assault against Brett Kavanaugh, the NYT reports.
Why it matters: Nadler, who is in line to be the House Judiciary Committee chairman, argues that the Senate "failed" to do its job of advice and consent on the nominee and says he wants to "protect the legitimacy" of the highest court in the land. Kavanaugh all but sealed his confirmation Friday when the last few senators announced their decisions on his nomination.
Go deeper