Uber's latest innovation: A polling place locator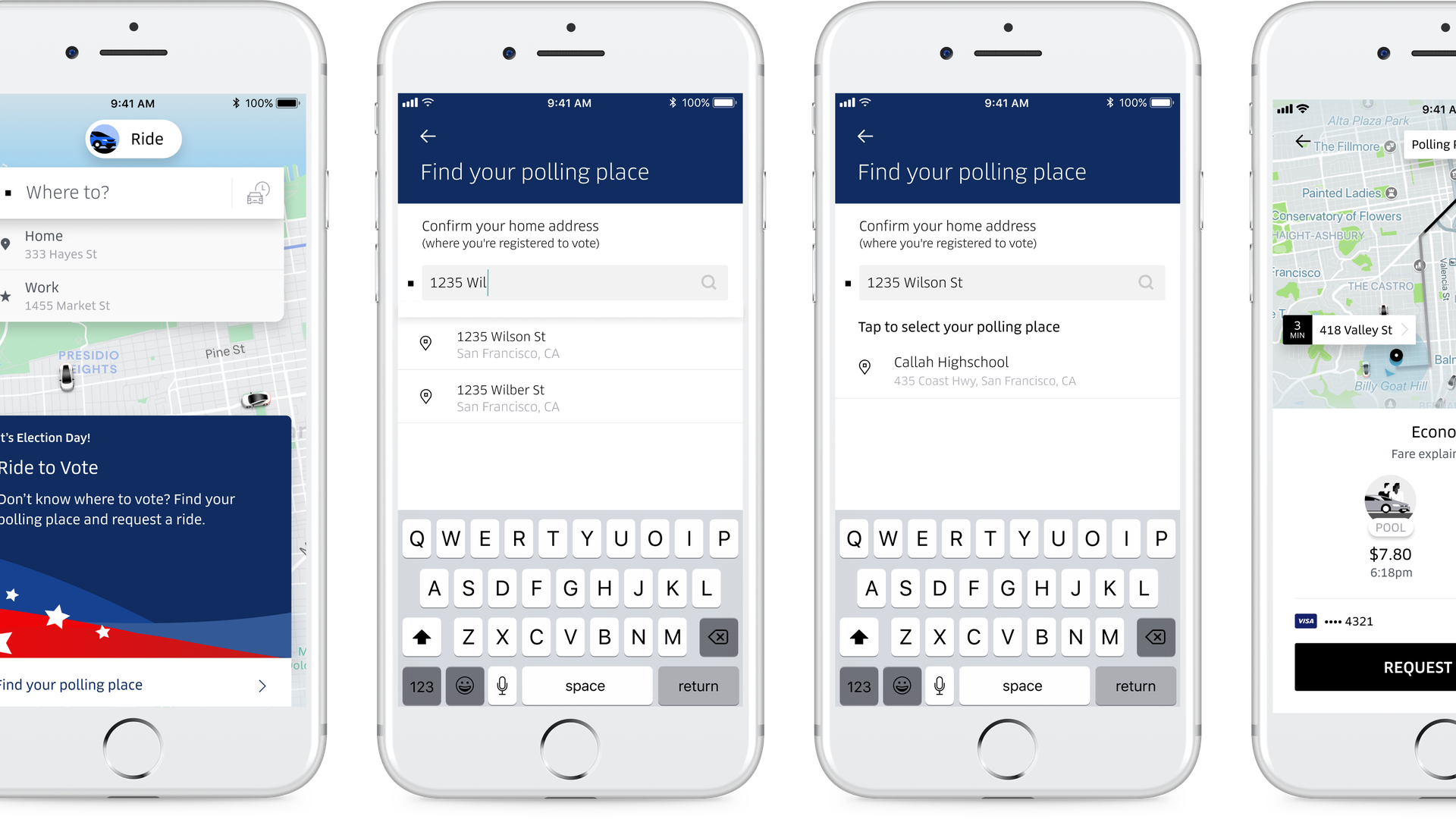 Once again, Uber is providing free rides to the polls on Election Day next month to some voters, but this year it's got something new: a button that will find any passenger's designated polling location based on the home address they provide.
Why it matters: Voting is still a complicated process today — people need to register, figure out where to go and actually get there.
Lyft is also providing some discounted and free rides to the election polls.
Go deeper