Retired Supreme Court Justice says Kavanaugh no longer qualified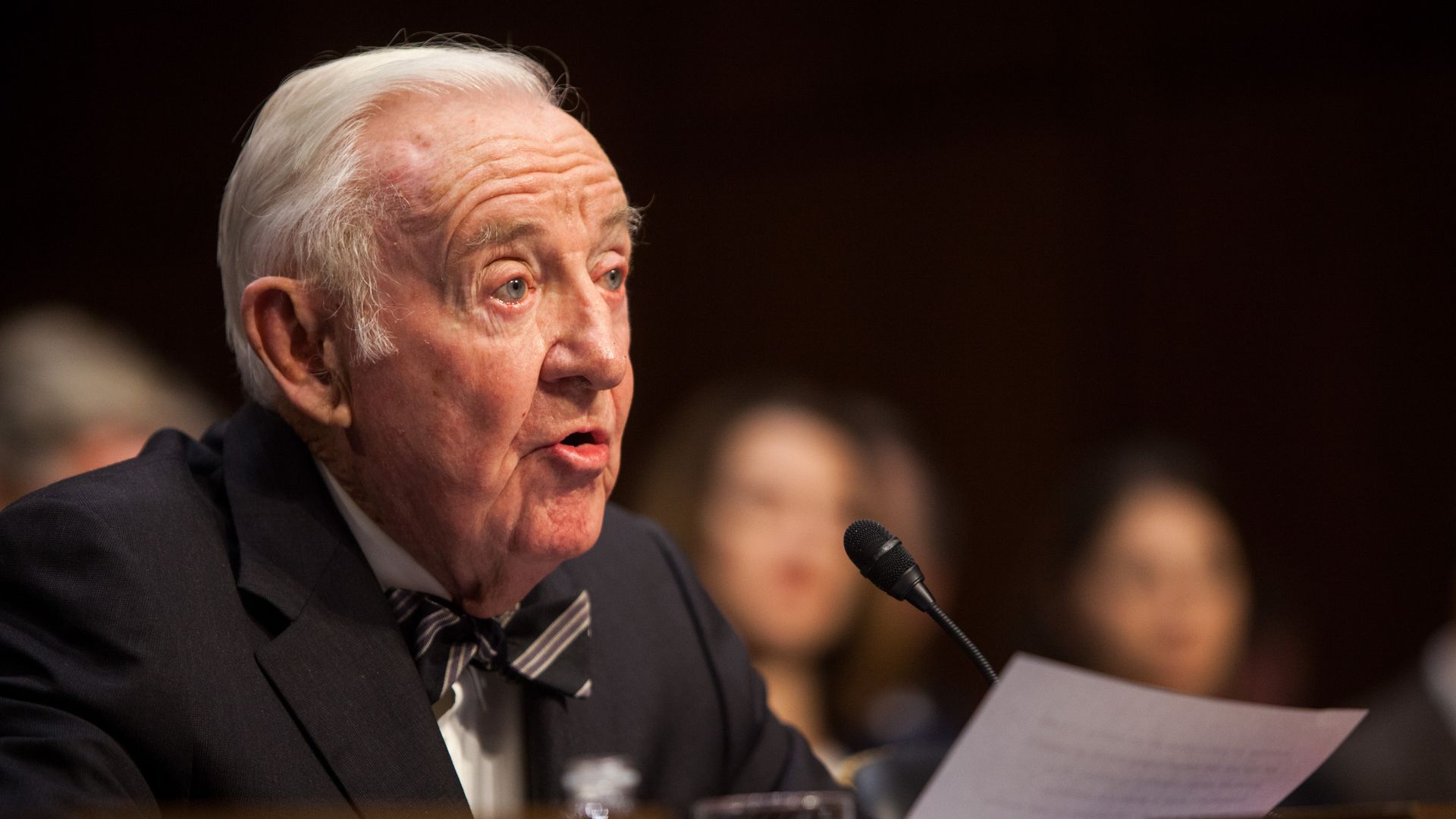 Retired Supreme Court Justice John Paul Stevens has pulled back his support for Brett Kavanaugh, arguing Thursday that the nominee's performance at his confirmation hearings should disqualify him from the bench, per Palm Beach Post reporter, Lulu Ramadan.
The details: Stevens, 98, had previously said Kavanaugh "had the qualifications" to sit on the country's highest court. "His performance in the hearings changed my mind... The Senators should pay attention to this," he said at an event in Florida. The Senate is set to take its first procedural vote Friday on whether to confirm Kavanaugh. Stevens was appointed to the court in 1975 by former President Gerald Ford and served as an associate justice until his retirement in 2010.
Editor's note: An earlier version incorrectly stated that John Paul Stevens was appointed to the Supreme Court in 1970.
Go deeper