Mike Pence says Google should halt China search project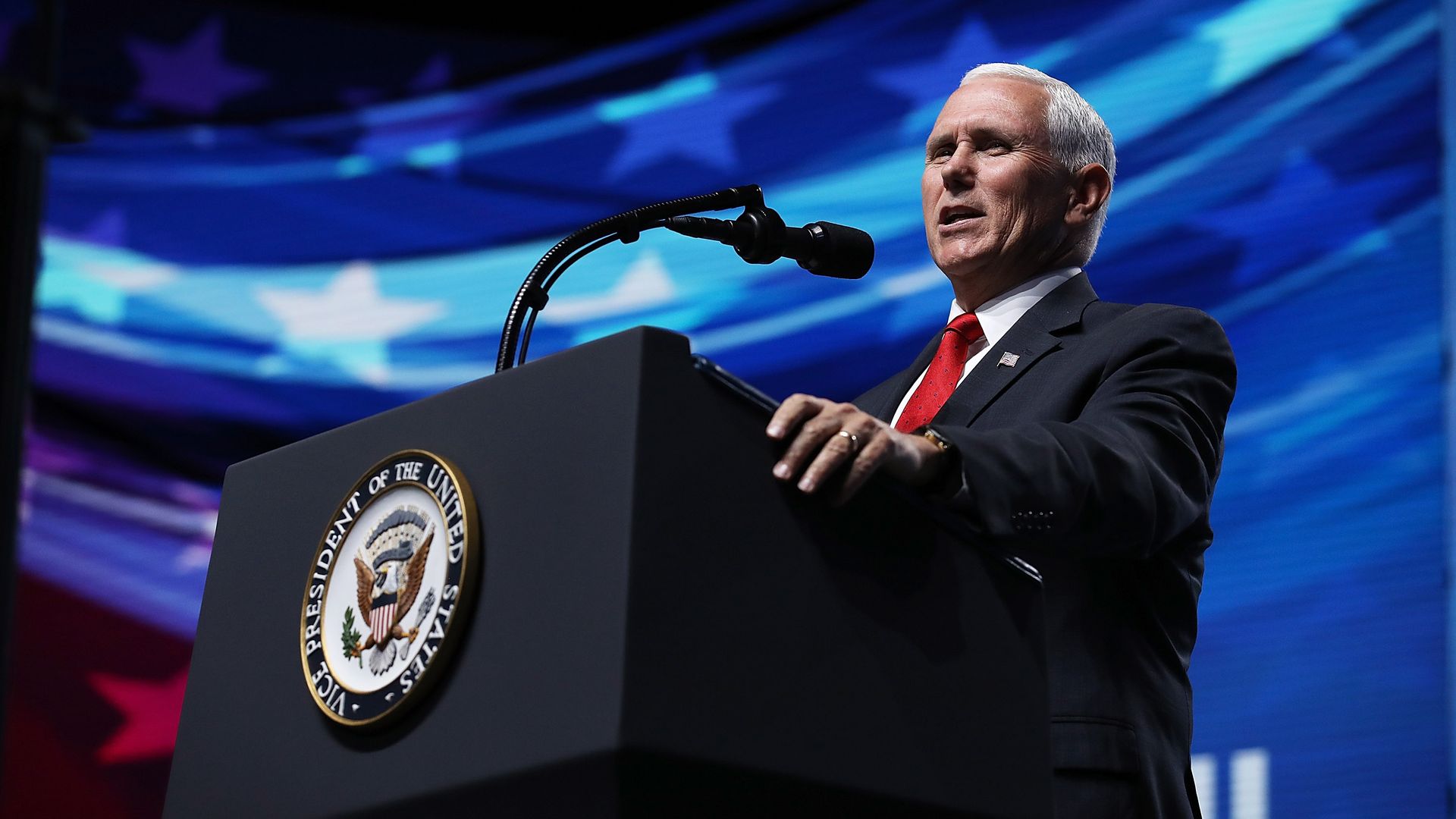 Vice President Mike Pence said on Thursday that Google should "immediately end development of the 'Dragonfly' app [for the Chinese search market] that will strengthen Communist Party censorship and compromise the privacy of Chinese customers," per Reuters.
The big picture: Google's reported look at re-entering the Chinese search market has become a flashpoint for the company in Washington, with lawmakers expressing concerns about the project. Google has said it's not close to launching a search product in China.
Go deeper: Google's China project unites angry employees and frustrated Congress
Go deeper