The industries you didn't know weed was infiltrating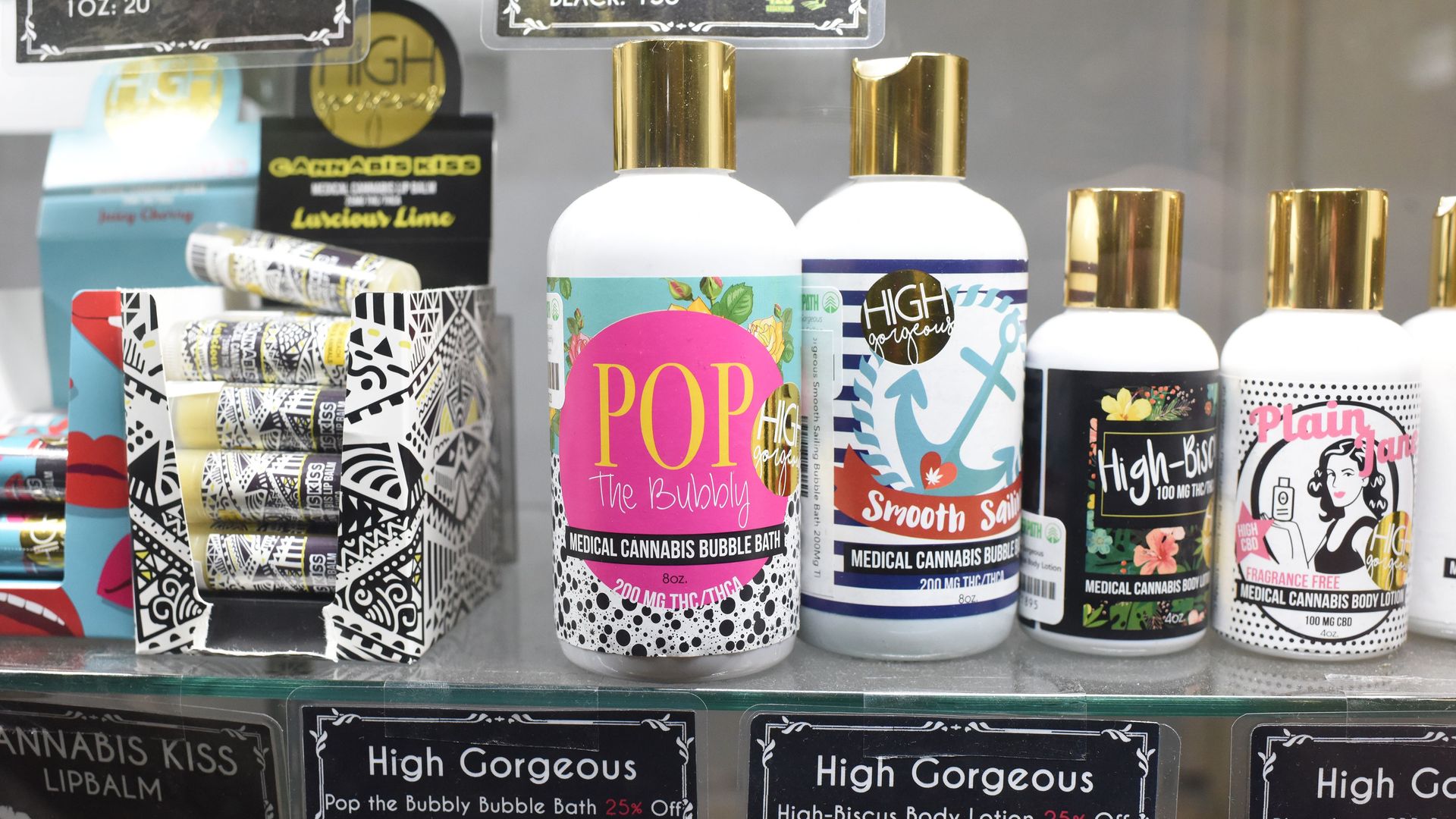 We previously reported that big alcohol companies are hedging against a global decline in the booze industry by partnering with cannabis firms for weed-infused drinks.
But, but, but: Beverages aren't the only status quo that legal weed is challenging. Food, fashion, beauty and even paper are seeing cannabis rivals.
The big picture: The global legal marijuana industry is projected to top $20 billion by 2025, writes market research firm CB Insights. And that has unleashed a slew of potential disruptors:
Beauty and wellness products are incorporating cannabinoid oil, known to reduce post-exercise inflammation and general anxiety. Movie stars already work cannabis-infused lotion into their feet as prep for long red carpet walks in high heels.
Clothing and paper companies will use start to use hemp in the pursuit of sustainability.
Cannabis snack-making is becoming a thing, including chocolate cupcakes and potato chips.
Smaller banks are preparing to finance this activity — a move bigger banks might avoid due to risk.
Go deeper