How to foil North Korea's bank-robbing hackers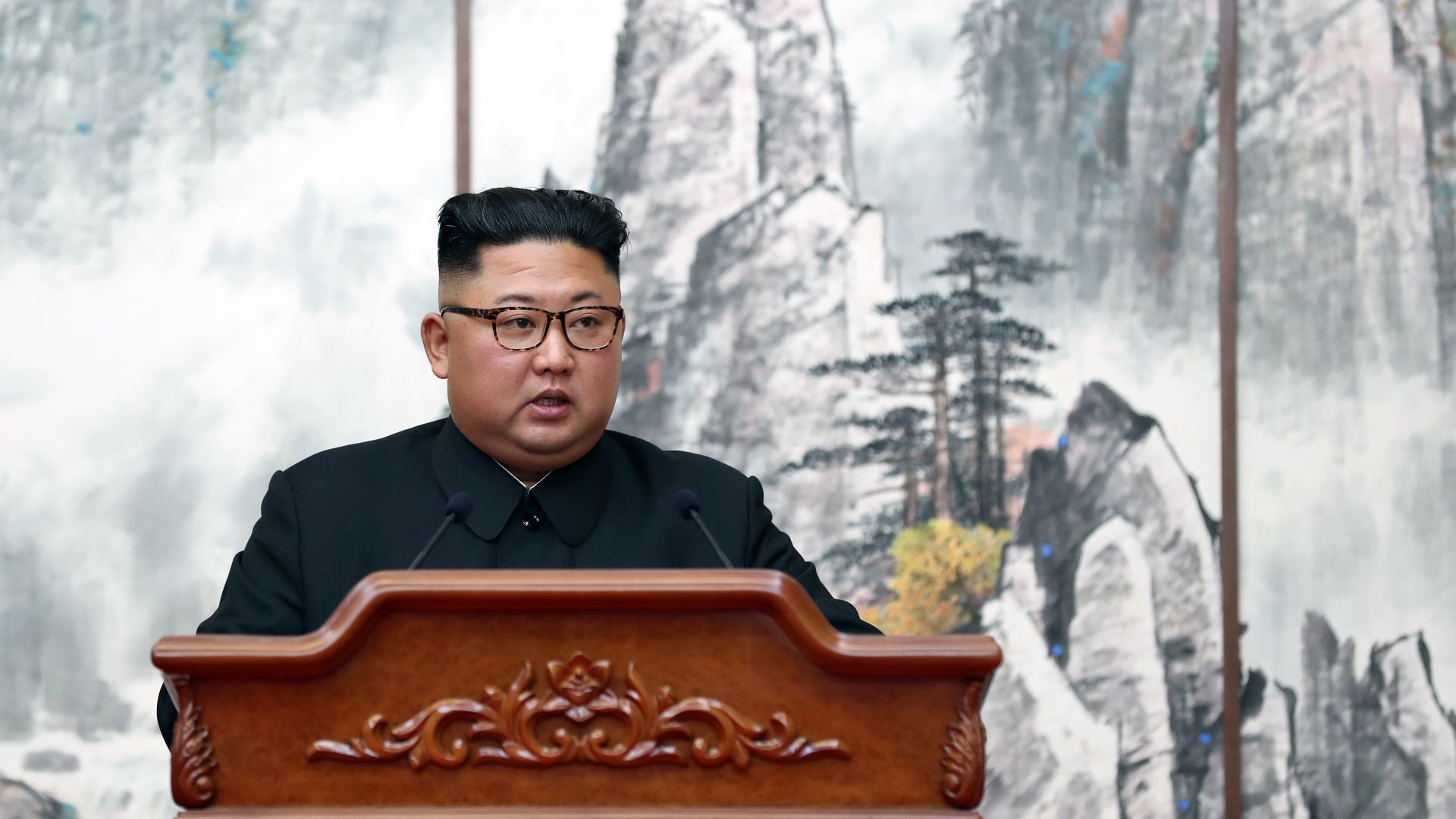 For several years, North Korea has been conducting a spree of bank robberies online. A new report from FireEye makes clear that a recent attempt to "name and shame" a North Korean government-affiliated hacker did nothing to curtail the digital heists, and sanctions have only made Pyongyang more eager to steal money. But experts think the U.S. still has other levers it can pull.
Why it matters: While the Trump administration is trying to play nice with Kim Jong-un ("We fell in love," said Trump at a rally Saturday night), the continuing heist campaign has attempted to steal more than $1 billion total.
Background: After years of crippling sanctions, the Kim regime began using part of its cyber program to generate the cash North Korea needed to run. According to FireEye, North Korea began robbing banks in 2014, shortly after being sanctioned for its third nuclear test.
Since then, the pile of international sanctions has only grown, including some for cyberattacks. Those sanctions appear to have encouraged more North Korean thefts.
The FireEye report, released Wednesday, is an argument that North Korea's bank hackers are separate and distinct from the country's other hacking ventures.
The bank robbers, which FireEye calls "APT38," operate by hacking a victim and requesting large transfers over the SWIFT interbank messaging system. "The attack ends in destructive, disk-whipping malware. They want to destroy systems not only to delete evidence, but to give them time to launder funds," said Nalani Fraser, threat intelligence manager at FireEye.
APT38 is one of a number of financial crime operations in North Korea. Other hackers, for example, rob cryptocurrency exchanges.
Name and shame: In September, the Trump administration publicly named, sanctioned and announced plans to charge North Korean Park Jin Hyok for, among other things, helping develop the WannaCry malware.
The tactic, often called "naming and shaming," did not decrease APT38 attacks.
The diplomatic play: Trump could make financial attacks a deal breaker in nuclear negotiations with North Korea, suggested Andrew Grotto, former senior director for cybersecurity policy to Presidents Obama and Trump and a current fellow at Stanford's Center for International Security and Cooperation.
"The Trump administration pulled out of the Iran deal in part because it didn't address other issues, like hacking," he said. "If they're consistent, they would try to address bank robbery."
The legal moves: Grotto notes financial crimes require an external, international network of collaborators — from money launderers to people who identify soft targets to attack. If we can't arrest hackers in North Korea, we could arrest confederates elsewhere.
Since North Korea lacks the internet infrastructure needed to launch cyberattacks, many of its attacks are launched from other countries. Michael Daniel, former White House cybersecurity coordinator and the current president and CEO of the Cyber Threat Alliance, believes the U.S. could press countries to cough up North Koreans.
Returning fire: And, said Daniel, the United States could use cyber means to disrupt the networks.
Or all of the above: "It would likely be a complex mix of tactics," said Daniel.
Go deeper