Grassley says Kavanaugh should be confirmed Saturday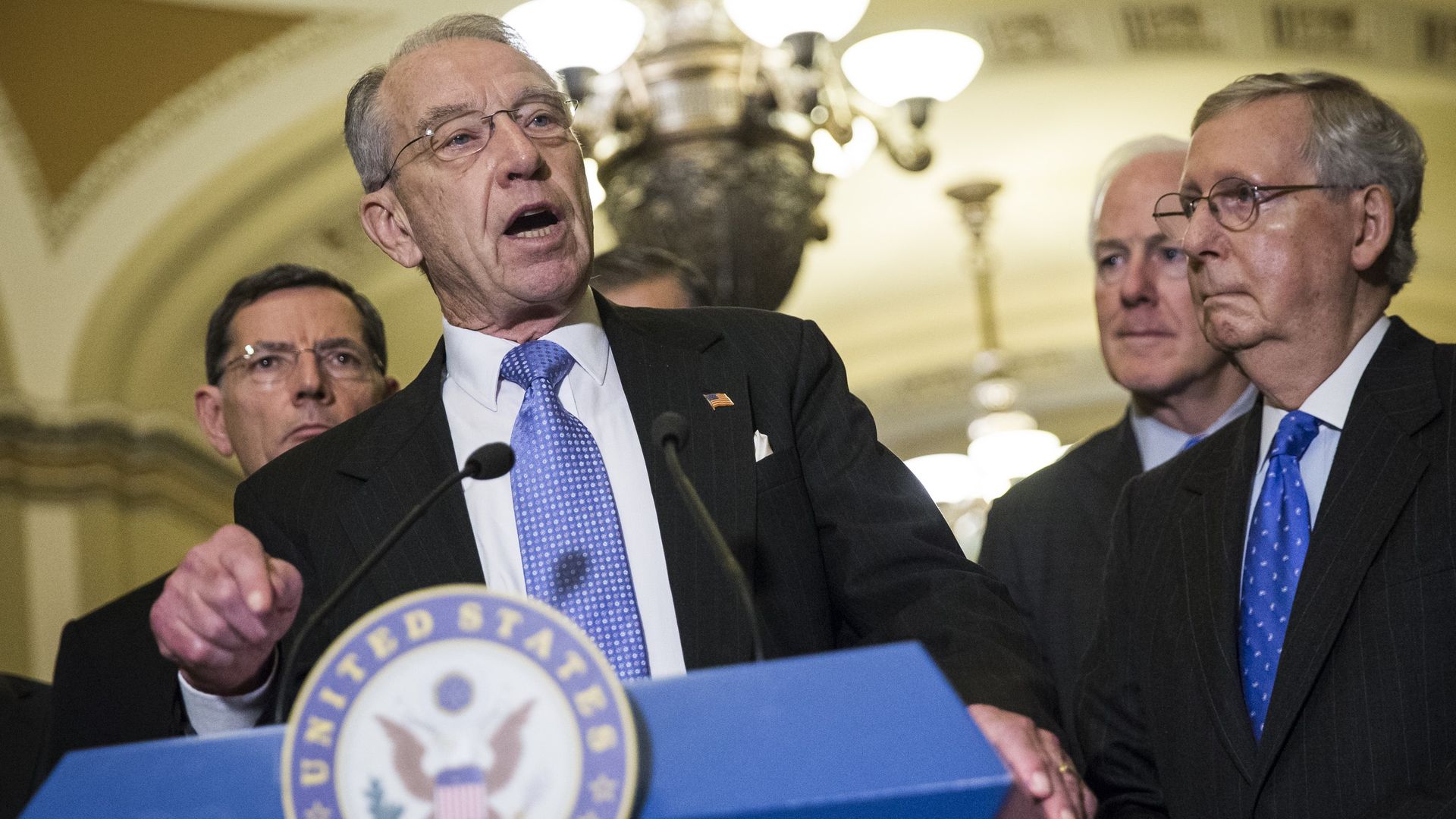 In a press conference with other top Republican senators Thursday, Senate Judiciary Committee Chairman Chuck Grassley said Judge Brett Kavanaugh should be confirmed on Saturday.
The details: This comes after key senators, who reviewed the supplemental FBI background investigation into allegations of sexual assault and misconduct against President Trump's Supreme Court pick, signaled some confidence and satisfaction with the quality of the probe. Republicans said the FBI report has not corroborated the allegations made against Kavanaugh.
Go deeper