White House, Senate Judiciary receive Kavanaugh FBI report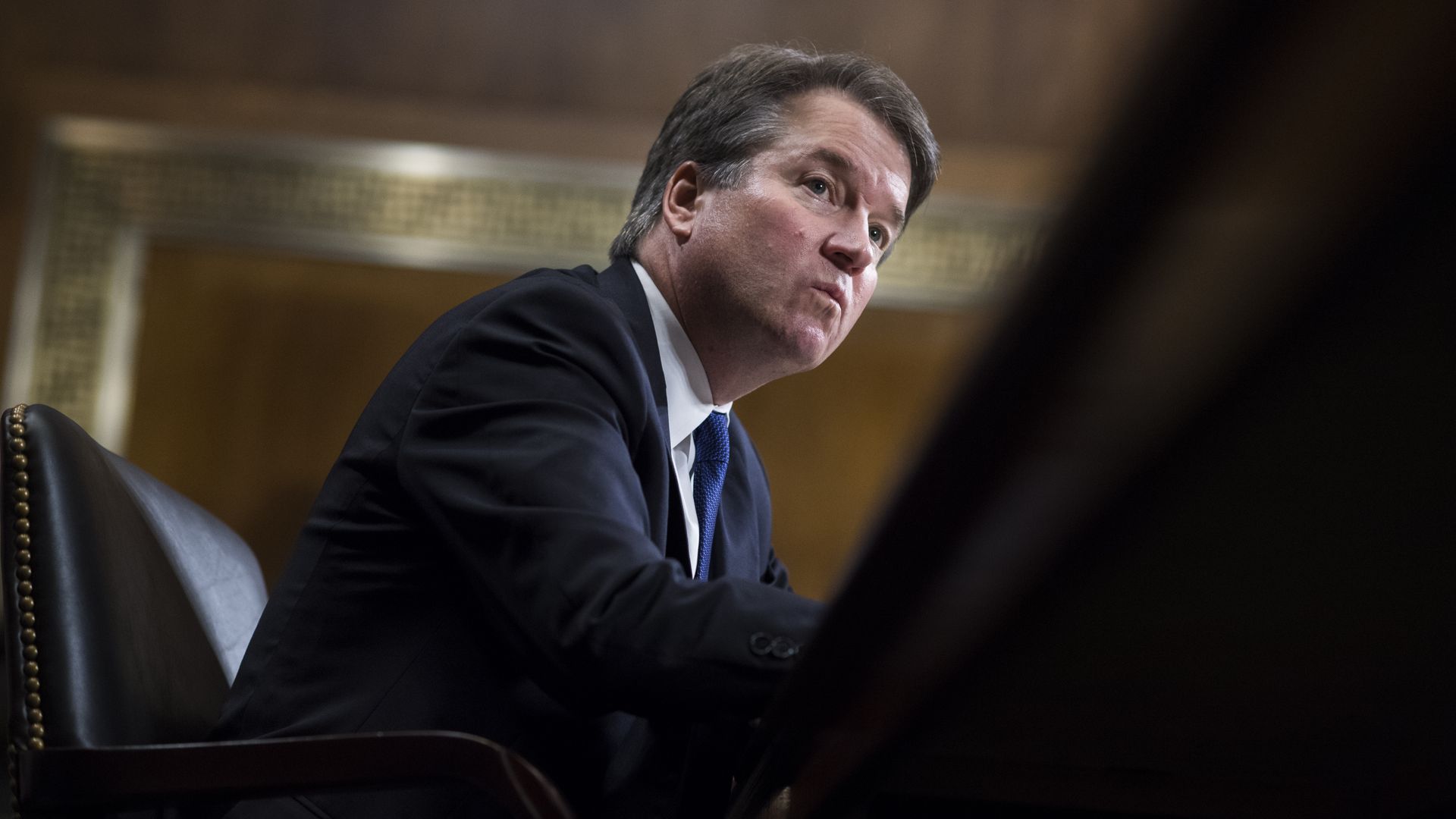 The FBI's new report on Brett Kavanaugh has been delivered to the White House and the Senate Judiciary Committee.
What we're hearing: An administration source tells me there's nothing in it that's likely to stall confirmation. "Never will satisfy critics," the source said. "But it's not problematic."
White House spokesman Raj Shah said in a statement emailed at 2:29 a.m.:
"The White House has received the Federal Bureau of Investigation's supplemental background investigation into Judge Kavanaugh, and it is being transmitted to the Senate. With Leader McConnell's cloture filing, Senators have been given ample time to review this seventh background investigation."
"This is the last addition to the most comprehensive review of a Supreme Court nominee in history, which includes extensive hearings, multiple committee interviews, over 1,200 questions for the record and over a half million pages of documents."
"With this additional information, the White House is fully confident the Senate will vote to confirm Judge Kavanaugh to the Supreme Court."
The Senate plans to begin a series of votes tomorrow, with the final vote expected over the weekend.
"All 100 senators, and a handful of Senate staff, will be able to read the FBI's new report," per AP. "They are not supposed to divulge the contents ... According to a preliminary schedule, Republicans will read the first hour, starting Thursday morning, and Democrats will read the hour after that."
"[T]he FBI's report is expected to be held in a secure room normally reserved only for classified matters. There are several of these rooms in the Capitol complex, but senators usually use one in the basement of the Capitol Visitor Center just off the Senate side. The rooms are called SCIFs, or Sensitive Compartmented Information Facilities."
Go deeper