Africa leading the way on mobile-money technology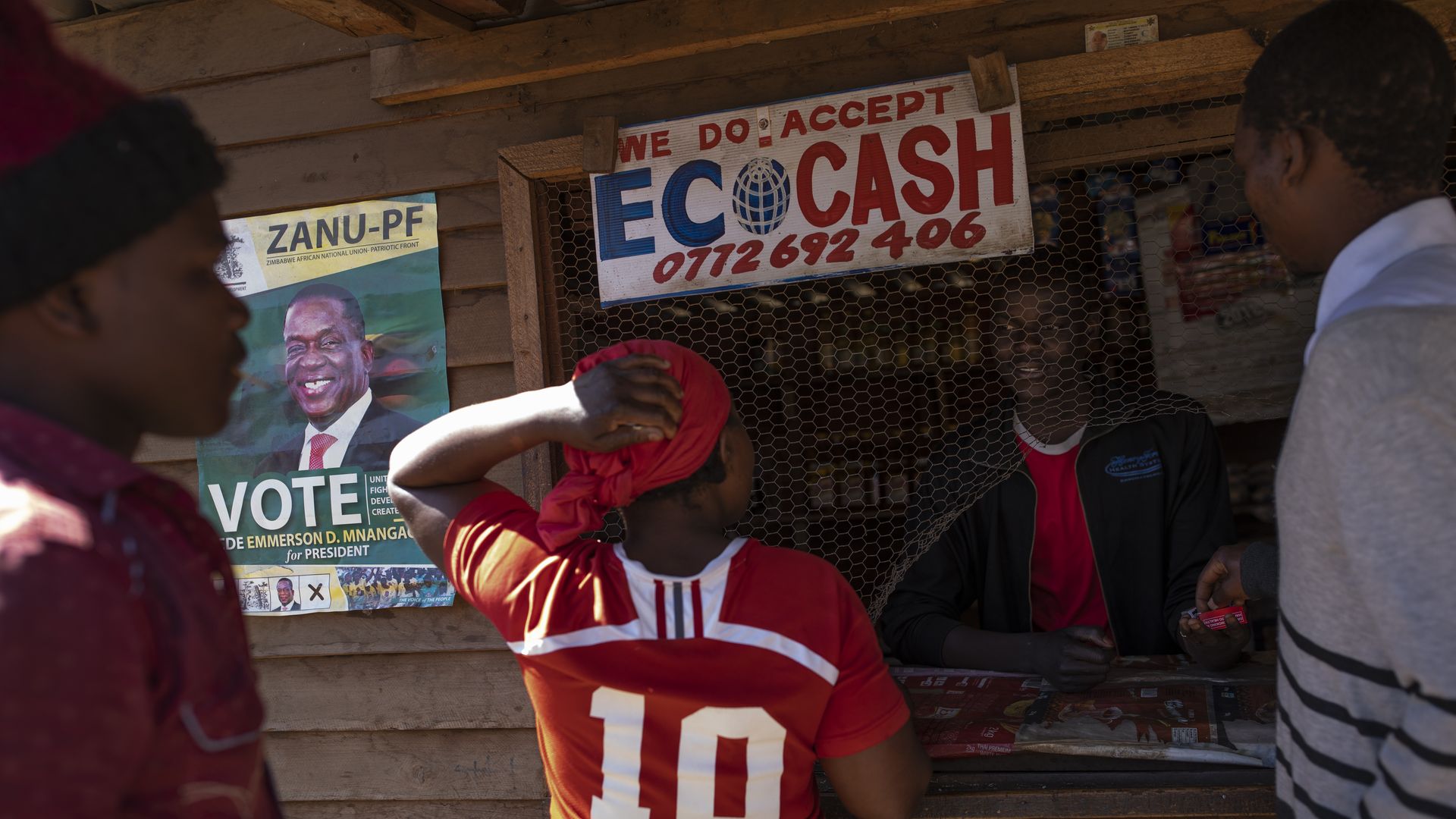 Of the 690 million registered mobile-money accounts worldwide, 50% are in Africa. In Zimbabwe and Somalia, for example, both countries that have experienced decades of economic isolation and political unrest, mobile money is ubiquitous and central to economic activity.
The big picture: While Apple Pay and other mobile-money platforms have been slow to grow in the U.S., with only 20%–30% of iPhone users enabling Apple Pay, a cashless economy has taken hold in unexpected places. In Africa, a continent all too often mislabeled as relatively undeveloped, major innovations are taking root and scaling quickly.   
The numbers: McKinsey estimates that 1 in 10 African adults actively use mobile money, compared to roughly 1 in 40 South Asians. Although Kenya paved the way for mobile-money platforms, greater proportions of Zimbabweans and Somalis use their country's popular mobile-money platforms:
The background: For both countries, adopting mobile-money technology was a matter of necessity.
In 2009, because of hyperinflation, Zimbabwe began using U.S. dollars, South African rands and British pounds instead of its local currency. By 2016, there was such a currency shortage that the government began printing bond notes. ATMs were empty, and the lack of cash in the system allowed EcoCash to flourish and gain sizable market share.
In Somalia, decades of civil war and terrorist activity devastated the banking system, opening the doors for mobile-money platforms such as Hormuud to attract customers often wary of holding cash. Hormuud's trading platform operates in U.S. dollars and became an essential tool across Somalia's sizable diaspora, as sending money no longer meant relying on the country's few and isolated banks.
Reality check: Dependence on mobile-money platforms is not without risk. In July, EcoCash's platform crashed for two days, hobbling business transactions. Its near monopoly on the market also allows it to charge customers steep fees to cash out. Additionally, the sector lacks consumer protection laws and customer-identification requirements.
The bottom line: Mobile money is revolutionizing how people and businesses interact, and African markets, despite frequent exclusion from mainstream global finance, continue to lead the sector.
Aubrey Hruby is a senior fellow in the Atlantic Council's Africa Center.
Go deeper