XPO Logistics doubles down on robots in warehouses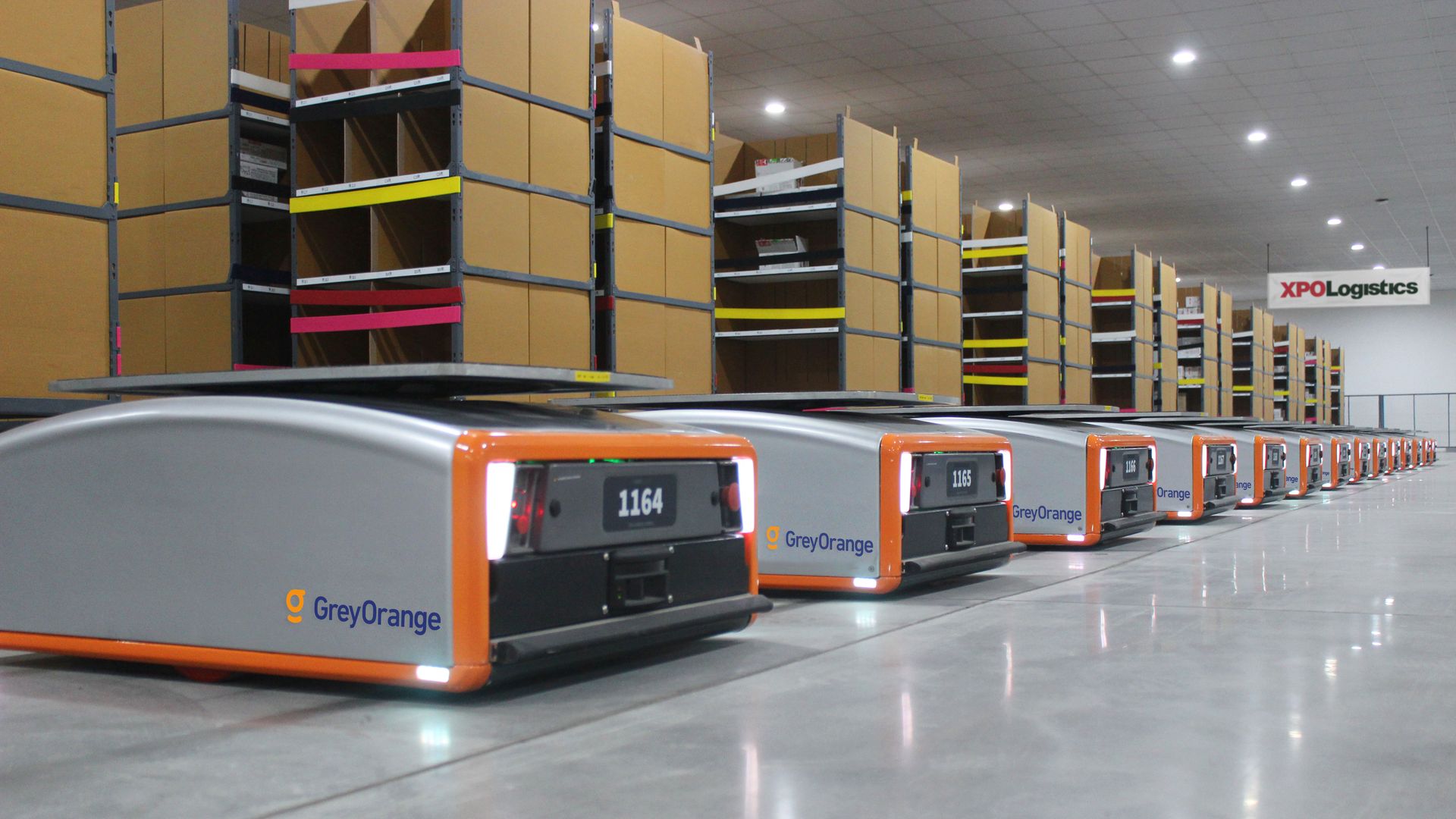 Trucking and supply chain service company XPO Logistics is adding as many as 5,000 robots in its warehouses, where XPO fulfills online orders for its retail clients and other shippers.
Why it matters: Although XPO already used robots alongside its warehouse employees, this is the biggest commitment it has made to automation. But CEO Bradley Jacobs tells Axios more robots will "help with employee recruitment and retention" and aid — not replace — its human workforce.
The details:
XPO has a strategic partnership with GreyOrange, a robotics manufacturer.
This is part of the company's planned $450 million investment in technology this year, but specific financial terms of this announcement were not disclosed.
Each robot can bring racks of products that weigh up to 3,500 pounds to workers in the warehouse to fulfill the orders. XPO says this process will now take 20 to 40 minutes — compared to a couple hours with just human labor — while reducing manual errors.
The bottom line: Companies that operate warehouses and fulfillment centers need to be faster and more efficient to keep up with e-commerce demand. That means more automation. But the question is what happens to the lower-skilled workers whose jobs will inevitably replaced in a more automated economy.
Go deeper