Senators denounce Trump's mockery of Ford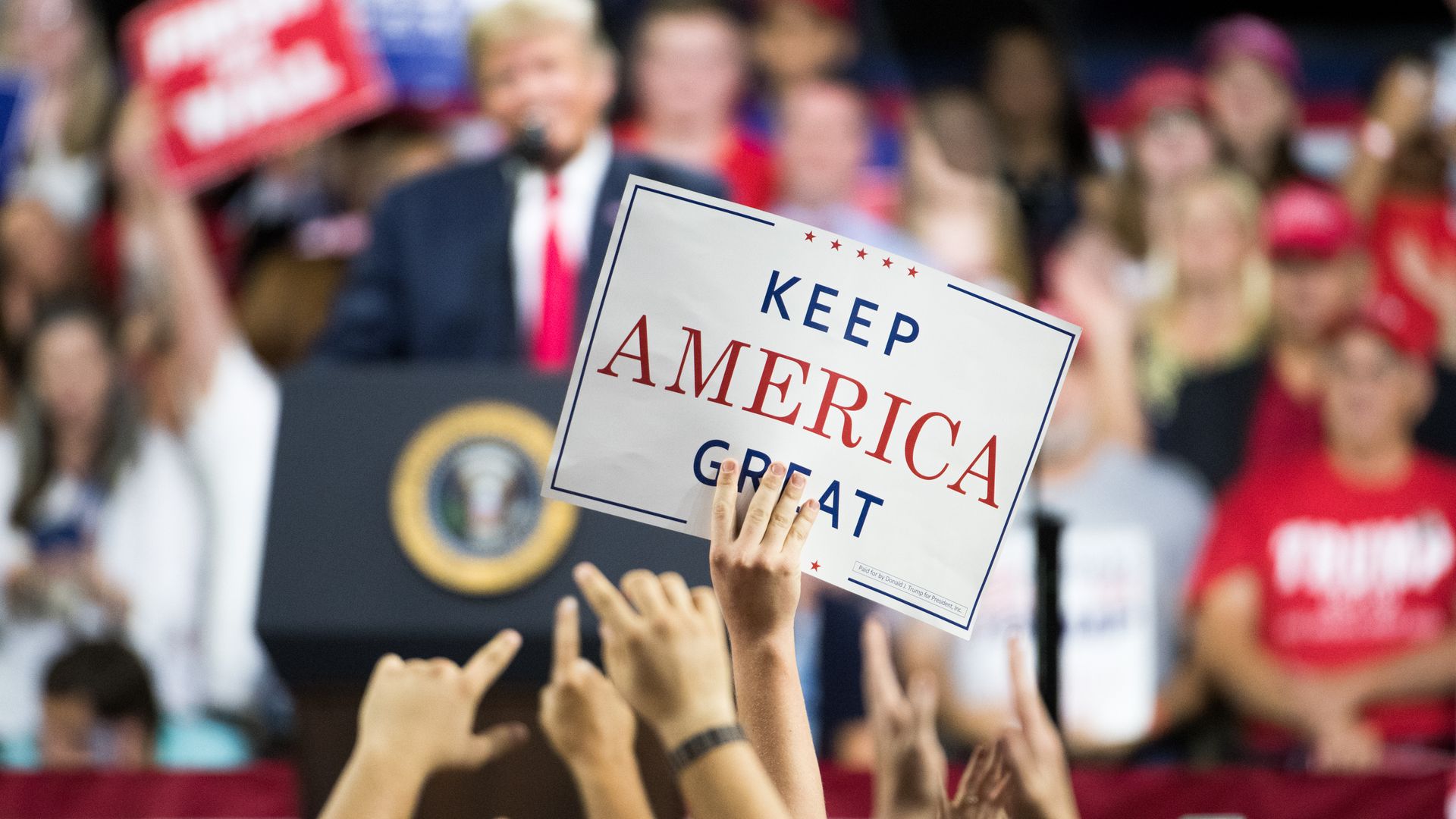 Tuesday night at a rally in Mississippi, President Trump mocked Christine Blasey Ford's testimony about her alleged assault in her hearing before the Senate Judiciary Committee, to the laughter of the audience.
The big picture: For Republicans and red-state Democrats on the fence about Kavanaugh, Trump's comments aren't going over very well. While it isn't likely to derail Kavanaugh's confirmation, it's another instance of Trump bringing more drama into an already-dramatic decision for senators.
President Trump
"How did you get home? 'I don't remember.' How'd you get there? 'I don't remember.' Where is the place? 'I don't remember.' How many years ago was it? 'I don't know. I don't know. I don't know. I don't know.' What neighborhood was it in? 'I don't know.' Where's the house? Upstairs, downstairs, where was it? 'I don't know, but I had one beer, that's the only thing I remember.' And a man's life is in tatters. A man's life is shattered."
— President Trump at his Mississippi rally
Republican senators
Sen. Jeff Flake: "Well, there is no time and no place for remarks like that, but to discuss something this sensitive at a political rally is just not right. … I wish he hadn't of done it and I just say it's kind of appalling."
Sen. Susan Collins: "The president's comments were just plain wrong."
Sen. Lindsay Graham told Atlantic editor-in-chief Jeff Goldberg on Wednesday: "President Trump went through a factual rendition that I didn't particularly like, and I would tell him, 'Knock it off. You're not helping.'"
Sen. Lisa Murkowski (R-Alaska), who has been undecided on Kavanaugh, said she thought Trump's comments "were wholly inappropriate and in my view unacceptable," per The Hill.
One more thing: Ford's attorney called Trump's comments, "A vicious, vile and soulless attack. ... She is a remarkable profile in courage. He is a profile in cowardice."
Editor's note: This story has been updated to include Sen. Murkowski's comment.
Go deeper