How states can improve addiction treatment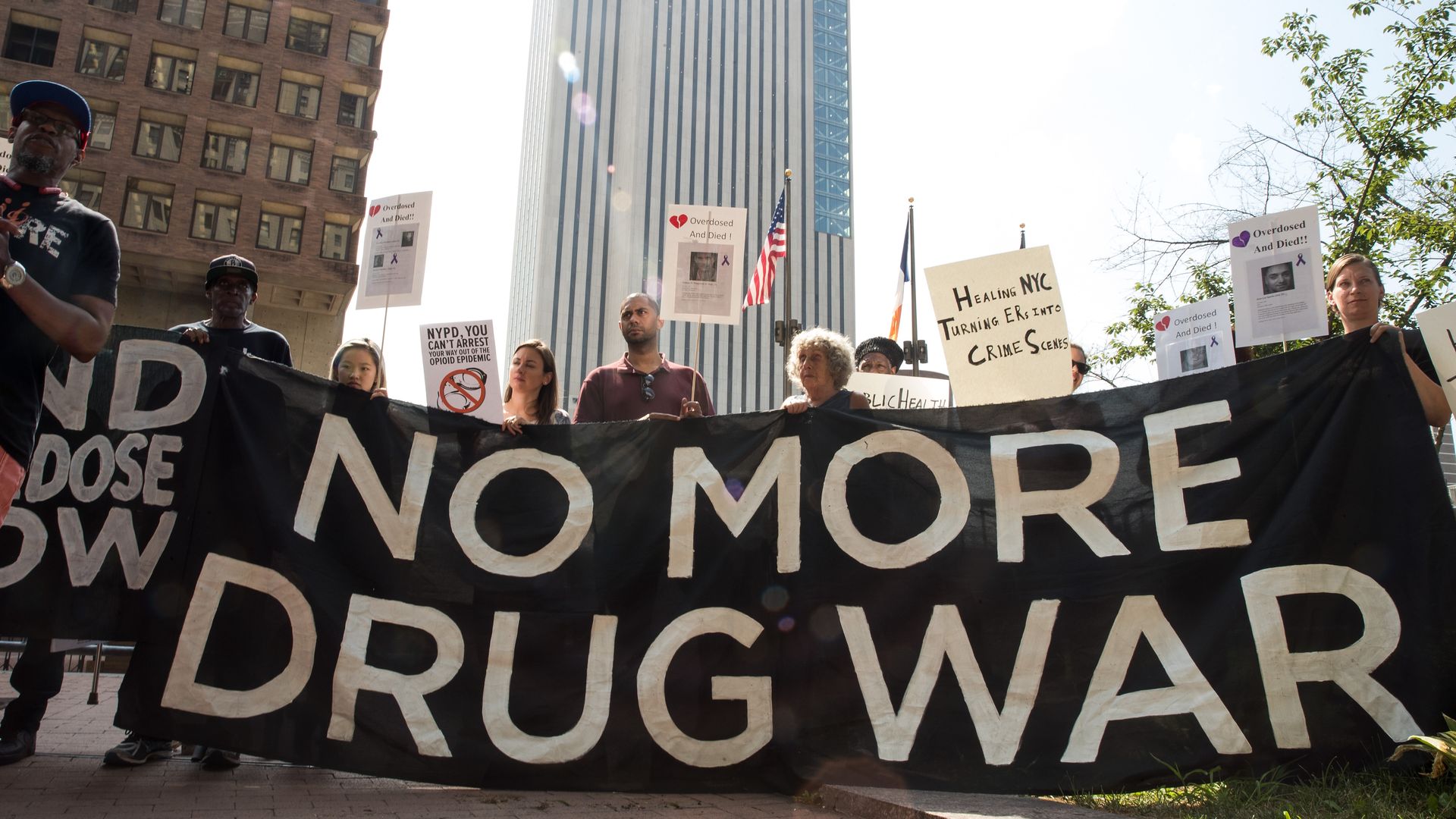 States can do a lot to improve treatment for opioid addiction, especially through their Medicaid programs, former HHS official Emma Sandoe writes in Health Affairs.
The big picture: Medicaid pays for more addiction treatment than private insurance, making it an important part of any solution to the opioid crisis.
In addition to adopting the Affordable Care Act's Medicaid expansion, states can design their programs to ensure broad and affordable coverage for naloxone, which helps revive people who have overdosed, and for medication-assisted therapy (MAT) to help people break their underlying dependence.
States can also simply require treatment centers to provide more MAT and can loosen their licensing rules so that more nurse practitioners and other providers are able to administer it.
Go deeper: How to change treatment for opioid addiction.
Go deeper