The coming liquified natural gas boom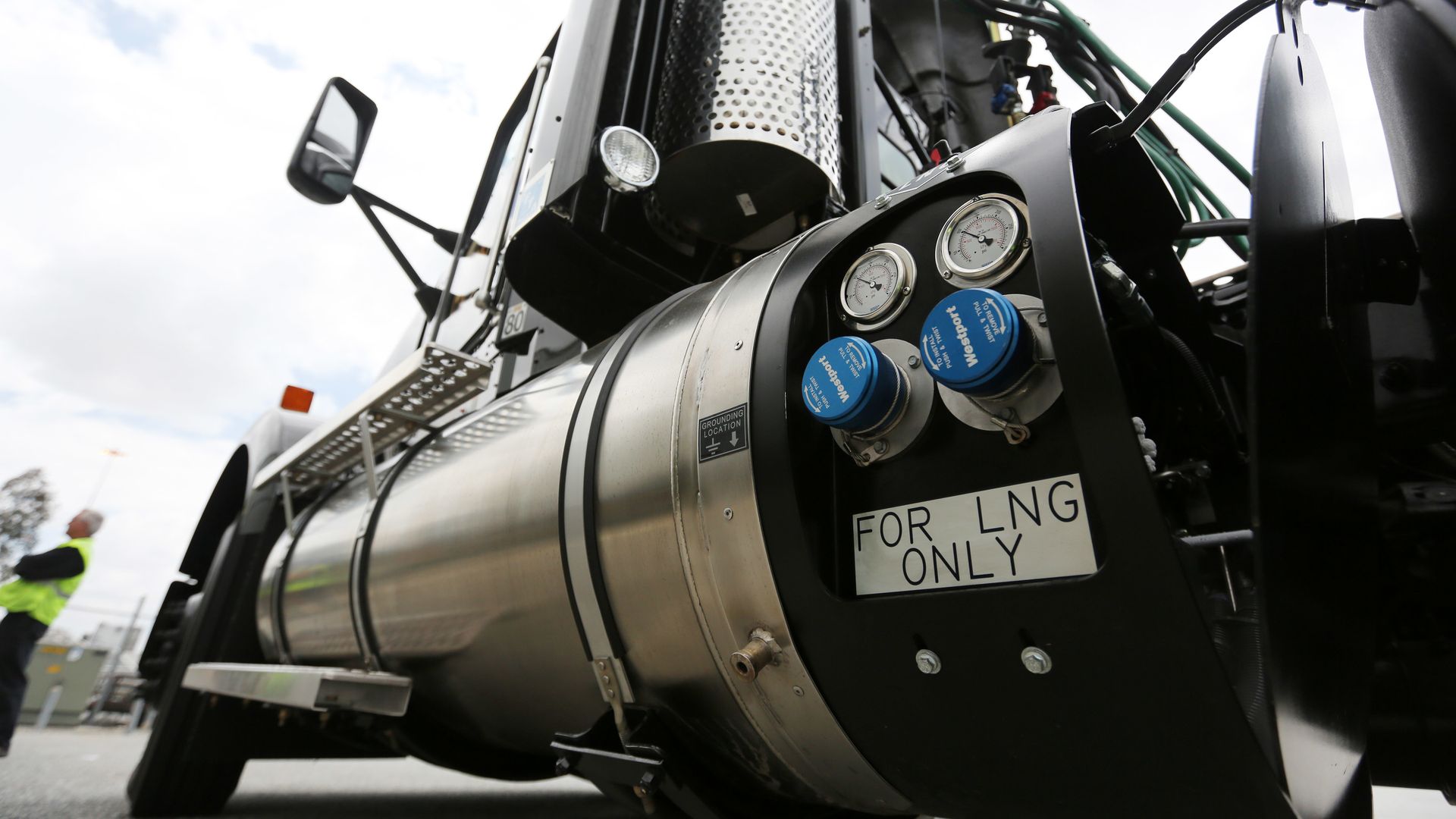 Not long after putting the news of Shell's big new Canadian LNG project to bed, Axios received a Wood Mackenzie note taking stock of the action with analyst Dulles Wang writing that after several quiet years, "We believe 2019 could be the busiest year of LNG [final investment decisions] ever. It seems that mega-projects are back."
Why it matters: The expected flurry of action reflects an important dynamic — China's energy needs are booming while it's trying to move away from coal in order to address terrible air pollution. The Canadian project joins others, like the proposed Alaska LNG project, planning to serve Asian demand more broadly.
The momentum behind LNG Canada reflects the drastic improvement in the LNG market over the past 12 months, driven by buoyant demand in China. A clutch of projects are vying for FID, including four mega trains in Qatar, Arctic LNG-2 in Russia, at least one development in Mozambique and several US projects.
— Dulles Wang
The big picture: A Reuters story yesterday looks more deeply at the global market.
Their piece cites different estimates of how much global LNG demand will grow, which range from 360 million metric tons per annum (mtpa) to as much as 450 million mtpa in 2023. (Per Shell, it was 293 million mtpa last year).
Reuters also quotes a Bernstein research note stating:
There needs to be 200 mtpa LNG capacity authorized by 2025 to meet future demand — this is a colossal boom, a 42 percent expansion on the entire capacity installed since 1962.
Go deeper