Axios Generate
October 02, 2018
Good morning!
It's Sting's birthday, which is reason enough to give The Police today's intro tune . . .
1 big thing: Oil's shaky rise toward $100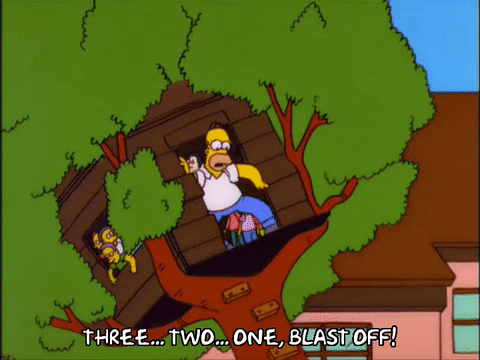 Oil prices are trading around their highest levels since late 2014 and have clearly abandoned — at least for now — the $70–$80 neighborhood where Brent lurched around in the spring and summer.
Where it stands: Brent crude slipped back a bit to around $84.61 while U.S. benchmark WTI trades around $75.31, as of publication this morning.
The big picture: The recent surge thanks to looming U.S. sanctions against Iran, Venezuela's ongoing decline and other forces is reviving talk among analysts in recent days of oil hitting $100 in the coming months.
For instance, per Reuters, "HSBC said in its fourth quarter Global Economics outlook that 'our oil analysts believe there is now a growing risk it (crude) could touch $100 per barrel.'"
Why it matters: Prices going a lot higher could create global economic headwinds and hit consumers and oil-reliant industries, even as it boosts revenues for oil producing states.
As the Wall Street Journal notes in a weekend piece about $100 chatter, "more expensive oil could threaten U.S. corporate profits and indirectly push prices for a variety of goods higher."
Bloomberg tallies winners and losers here.
What's next: If the trajectory stays upward in coming weeks, it could create political headwinds for Republicans and tempt the White House to tap the Strategic Petroleum Reserve.
But, but, but: A Barclays research note this morning suggests that maybe everyone should just chill out.
"[W]e continue to believe that prices are ripe for a correction," writes analyst Michael Cohen, though he notes prices could keep climbing in the near-term.
"The rally could go even further this month, leading US policymakers, consumers, OPEC, and Saudi Arabia to react. In our view, softening demand growth and new supply should cool the bullish sentiment and push prices lower by the end of the year," Cohen writes.
Barclays has slightly adjusted its price forecasts upward. They now see Brent averaging $77 in the fourth quarter, compared to $72 in a prior forecast.
2. Aramco CTO: Aiming at sustainable resources
Axios' Amy Harder reports ... The chief technology officer of Saudi Aramco, Ahmad Al-Khowaiter, sat down with Axios on the sidelines of a recent conference in New York to discuss what Aramco is doing to develop more sustainable resources.
Al-Khowaiter runs the growing tech work inside Saudi Arabia's state-owned oil company, which pumps more oil out of the ground than any other oil company in the world. He pointed out three actions Aramco is doing:
1. His company spends between one-quarter to one-third of its R&D spending — about $200 million annually — on sustainability efforts, which includes tech making oil cleaner. (This is separate from the company's budget to clean up its operations).
Al-Khowaiter says he spends half his time on the issue, because it requires greater strategic thinking than the tech that finds and extracts oil. Plus, it's more fun, he adds.
"It's, for me, personally exciting. ... There's more value to be generated by solving these challenges."
2. In the world's overarching energy transition — from older tech and dirtier resources to newer tech and cleaner resources — Al-Khowaiter says it'll be companies like Aramco that ultimately lead that change.
He differentiates between primary-energy companies that actually produce energy — like Aramco — and technology companies like Tesla and its electric vehicles, which make use of whatever energy is present.
"Tesla is basically a coal-powered battery electric vehicle in many countries, in China at least. Even in the U.S., there is a lot of coal still. It's the primary source of energy that needs to transition. It's not the use of it."
3. Al-Khowaiter was in New York to participate in the Oil and Gas Climate Initiative's annual stakeholder meeting, the nascent consortium targeting areas like carbon-capture technologies. The group has to be careful about competitiveness and antitrust issues, he says.
Go deeper: Read Amy's full story in the Axios stream.
3. Al Gore won't be Tesla's board chairman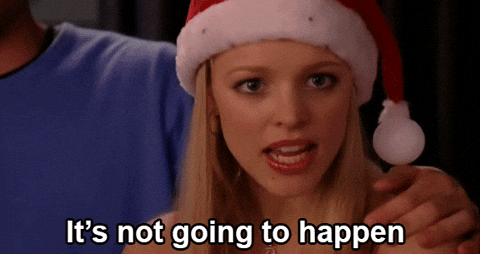 The boom-let is over. Former Vice President Al Gore is not interested in replacing Elon Musk as Tesla's board chairman.
"Mr. Gore is a big fan of Tesla and of Elon Musk, but he has a full plate of responsibilities and is not considering taking on any new roles."
— Nick Conger, spokesperson for Gore, tells Axios
Why it matters: Musk is stepping down as chairman under his settlement with the Securities and Exchange Commission.
The idea of Gore taking the role has traveled around the internet a bit, thanks to what Loup Ventures' Gene Munster wrote a couple days ago:
Al Gore, currently on Apple's board, could be an interesting fit given his interest in climate change.
Meanwhile, Tesla's shares shot up 17% yesterday. The market is responding to the quick SEC settlement, Musk's weekend email to staff suggesting they're on the cusp of being profitable, and reports of strong Q3 vehicle production and deliveries.
The pro-Tesla tech site Electrek reported that Tesla's upcoming Q3 numbers will show that it produced around 80,000 vehicles last month, with Model 3 production soaring to roughly 53,000.
"There were some ups and downs for Model 3 production and Tesla clearly didn't achieve its goal of 6,000 units per week, but 187% increase quarter-over-quarter is still incredible," their piece states.
4. Shell green-lights big LNG project
Royal Dutch Shell and partners announced Tuesday that they're moving ahead with a roughly $30 billion liquefied natural gas project in British Columbia that's aimed at serving growing Asian markets.
"Today's announcement by LNG Canada represents the single largest private sector investment project in Canadian history."
— Canadian Prime Minister Justin Trudeau, via statement
The big picture: Shell said Tuesday that there's a strong business case for the project.
"We see a potential supply shortage developing in the mid-2020s, just when LNG Canada is expected to come onstream," Maarten Wetselaar, Shell's integrated gas and new energies director, said in a statement.
"The cost to deliver LNG into Asia is expected to be structurally advantaged compared to a greenfield development on the US Gulf coast," Shell's announcement states.
The details: Shell has a 40% stake in the project. The other partners in the LNG Canada joint venture are Malaysia's Petronas, PetroChina, Mitsubishi and Korea Gas.
Go deeper: The Vancouver Sun has much more here.
5. Following up on Chevron's climate future
Chevron's new move with ExxonMobil to join the Oil and Gas Climate Initiative has me wondering what's next for Chevron on climate under new CEO Mike Wirth.
Why it matters: Exxon and Chevron are the two largest and most powerful U.S.-based multinational oil giants.
The big question: Will Chevron go along with the other steps its Big Oil peers have already taken in recent months and years?
In mid-July, Exxon said it was leaving the conservative American Legislative Exchange Council (ALEC), a group that disputes mainstream climate science.
Europe-based majors BP and Shell left ALEC in 2015, while the big U.S. company Occidental Petroleum left in 2014.
Where it stands: "Right now I can confirm we are a member of ALEC," a Chevron spokesperson said, while declining to say if the company intended to renew their membership.
My thought bubble: Ok that may sound like a hair-splitting query. But it's worth noting that when Exxon, Shell and BP bailed, they all framed it as a decision not to re-up their membership, as opposed to just dropping the mic.
Another question is whether Chevron might join founding corporate members Exxon, BP, Shell and Total in the Climate Leadership Council (CLC), a group that's pushing for a carbon tax that would be married with paring back climate-related regulations.
Chevron did not say whether it might join.
Greg Bertelsen, SVP at CLC, tells Axios: "We do not share details on discussions we are having with individual companies or other organizations."
However, Bertelsen says that beyond the founding members, they are having "discussions with several companies from a variety of industries along with other environmental organizations" about how to design and promote their proposal.
6. On my screen: Denmark ban, midterms, EVs, solar
Breaking: Per Reuters, "Denmark has proposed a ban on the sale of new petrol and diesel cars from 2030 and hybrid from 2035, joining international efforts to promote electric-only vehicles to reduce air pollution and combat climate change."
Politics: NYT reports that global warming is not a hot topic in the midterm elections, despite a summer of brutal weather extremes.
"In an election year that has included alarming portents of global warming — record wildfires in the West, 500-year floods in the East, a president walking away from a global climate accord — the one place that climate change rarely appears at all is in the campaigns of candidates for the House and Senate," Trip Gabriel writes.
Electric vehicles: Per AP, "All-electric vehicles with zero local emissions are among the stars of the Paris auto show, rubbing shoulders with the fossil-fuel burning SUVs that many car buyers love."
Saudi solar: Saudi Arabia's sovereign wealth fund is pushing back against a story in the WSJ that said the kingdom has shelved plans for a massive solar project with Japan's SoftBank Group. Bloomberg has more.