Auto giants and California team up for electric vehicle push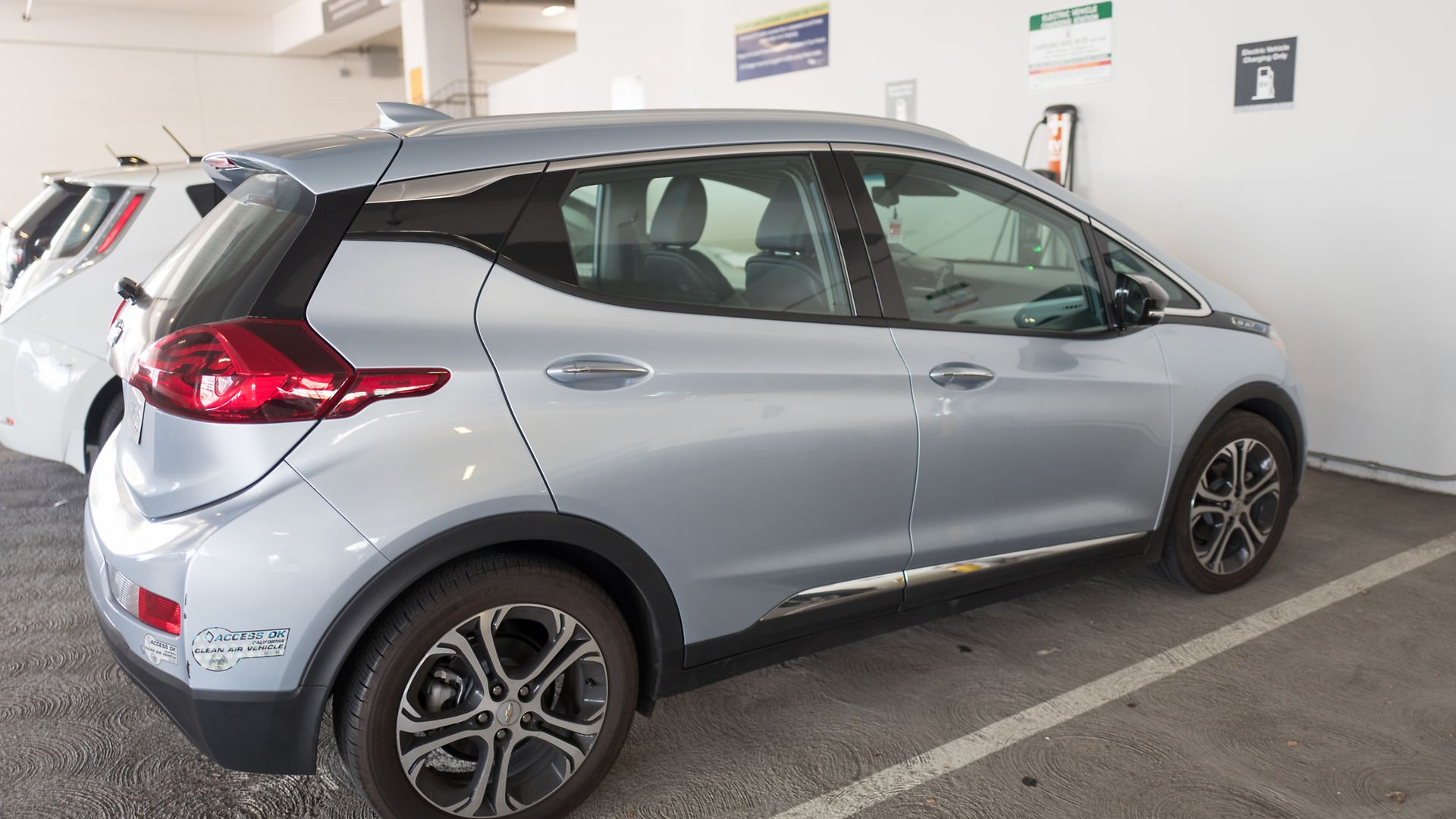 Major automakers are joining with California officials and big power companies to launch a multi-million dollar campaign aimed at speeding up adoption of electric vehicles in the state.
Why it matters: California, the world's fifth-largest economy, is by far the country's largest auto market. However, while EV deployment there is growing, carbon emissions from transportation are still rising in the state.
What's happening: Wednesday saw the official launch of a non-profit organization called Veloz and the group's first project called "Electric For All," which is billed as "the largest multi-stakeholder, multi-million dollar public awareness campaign in North America."
California state officials have an existing goal set under Gov. Jerry Brown of having 5 million electric vehicles on the state's roads by 2030, but the new initiative is a recognition of barriers that need addressing.
The initiative also comes as the Trump administration is seeking to roll back federal auto efficiency and emissions mandates.
The companies, state agencies and others involved include:
GM, Honda, Nissan and other automakers.
Officials from the California Air Resources Board, the California Energy Commission and other state agencies.
Pacific Gas and Electric, Southern California Edison and other power companies.
EV charging companies, including EVgo, Electrify America (which is a unit of VW) and Greenlots.
Environmental and advocacy groups like the Sierra Club and the World Resources Institute.
What they're saying: "Pollution from cars and trucks poses a critical threat to public health, planet and profits. Veloz will spark a virtuous cycle of desire, demand, more makes, models and charging stations to make electric for all a reality," the group's website states.
Go deeper