Democrats dispute that Kavanaugh's past background checks were clean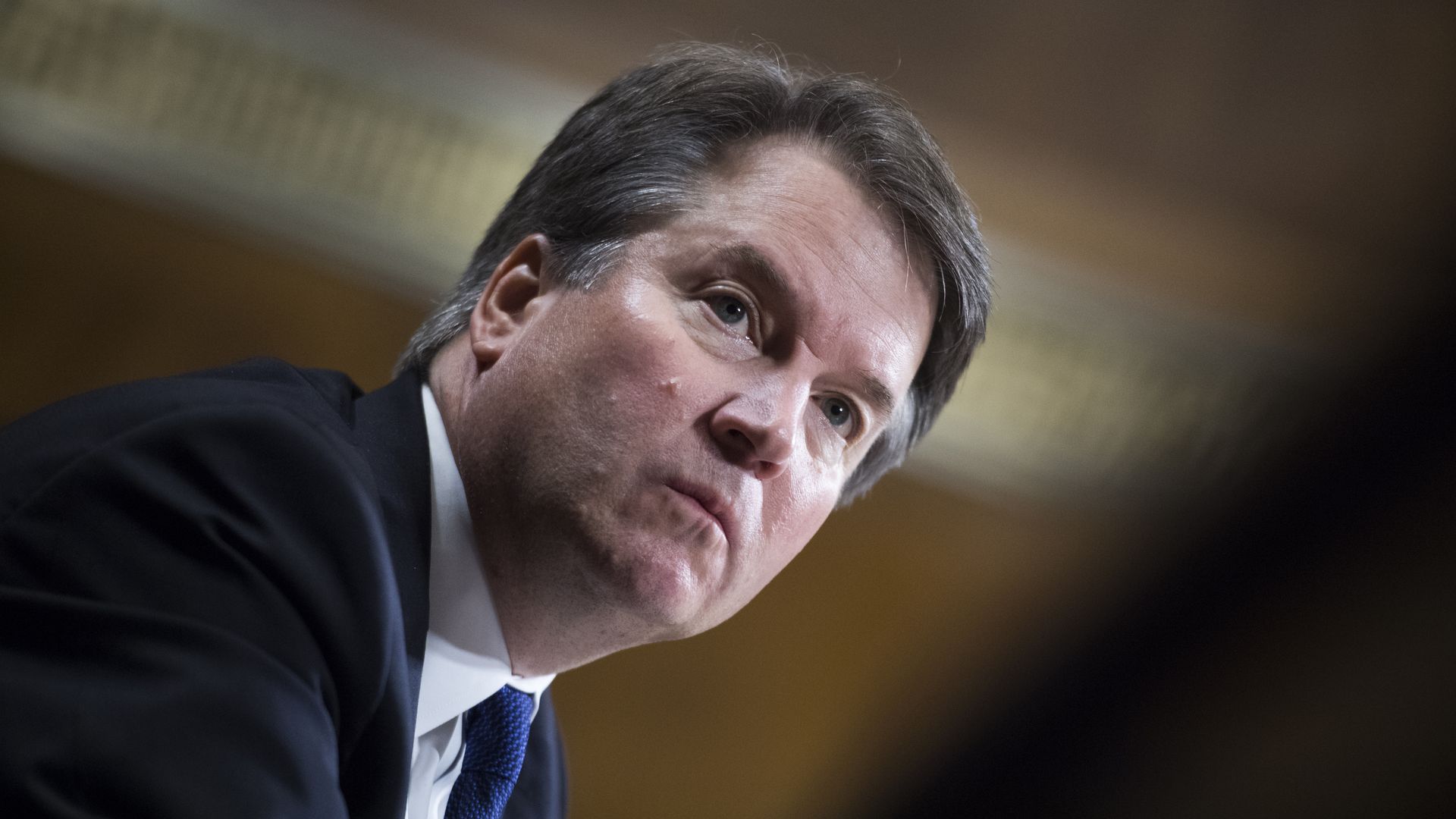 In a letter to Senator Chuck Grassley (R-Iowa) Wednesday, eight of 10 Democrats on the Senate Judiciary committee disputed tweets sent by the committee majority that claimed that, of the six background investigations into Brett Kavanuagh since 1993, there has never been "a whiff of any issue" related to inappropriate sexual behavior or alcohol abuse "in any way."
What they're saying: "Each of us reviewed the confidential background investigation of Judge Kavanaugh before the hearing. While we are limited in what we can say about this background investigation in a public setting, we are compelled to state for the record that there is information in the second post that is not accurate."
The big picture: Though Democrats on the panel are describing the tweet as "not accurate," they have not released any details about what they're challenging and how it relates to Kavanaugh.
The Senate Judiciary committee responded to the letter on Twitter Wednesday: "Nothing in the tweet is inaccurate or misleading. The committee stands by its statement, which is completely truthful. More baseless innuendo and more false smears from Senate Democrats.
Go deeper