Aston Martin debuts on London Stock Exchange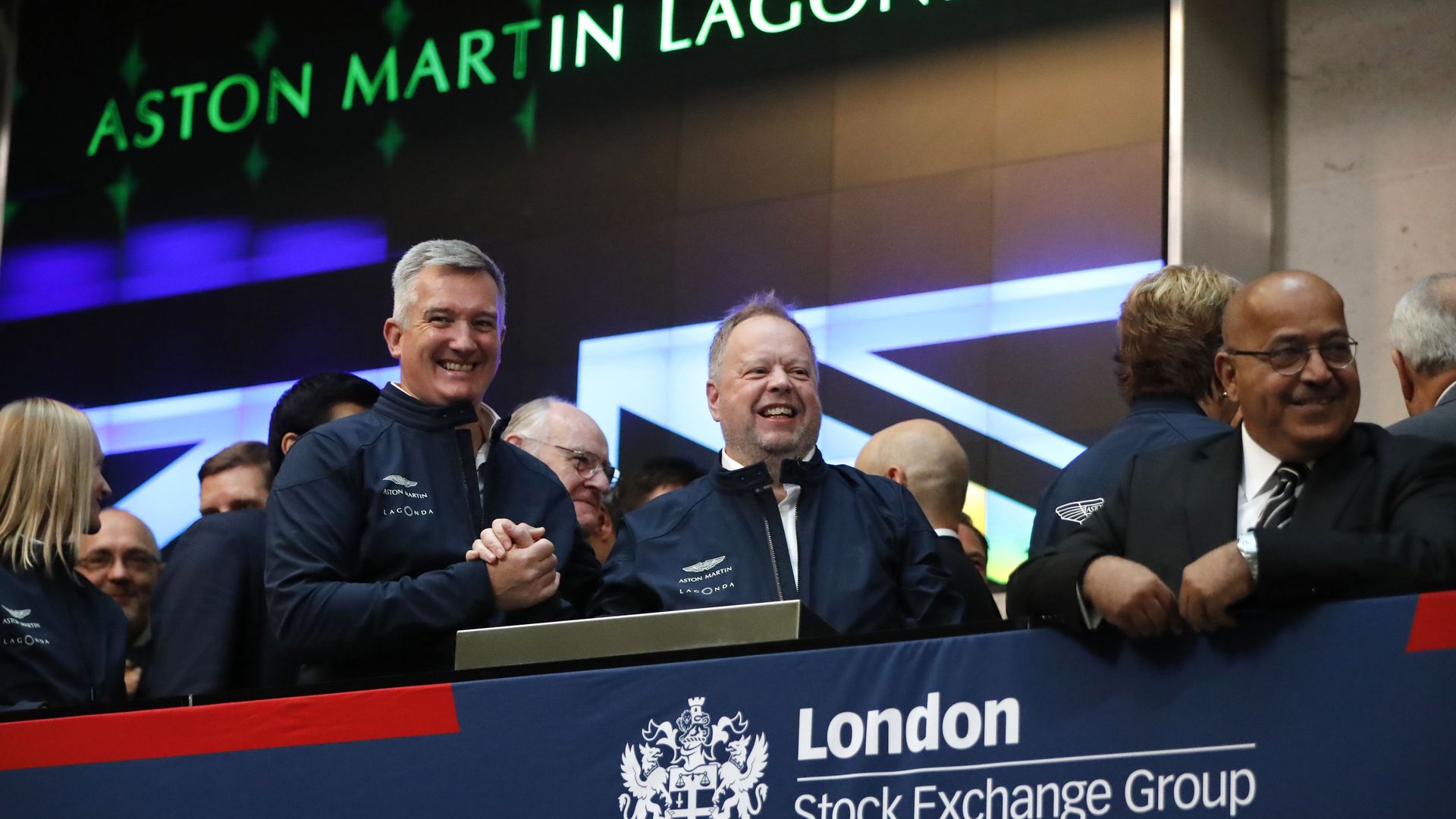 Aston Martin, the British sports car maker, listed in London today after pricing its IPO at £19 per share. That gave it an initial market cap of around $5.6 billion, but shares were off more than 6% in early trading.
Why it matters: Many are viewing this as something of an investor referendum on both Brexit, particularly in terms of how it will affect supply chains, and on the looming prospect of U.S. auto tariffs on imports from Europe. Per Bloomberg, "The listing marks the first initial public offering of a UK car-maker in more than three decades, since Jaguar was spun into an independent company under Margaret Thatcher's government in 1984."
Go deeper