Lindsey Graham says the midterms are now about Kavanaugh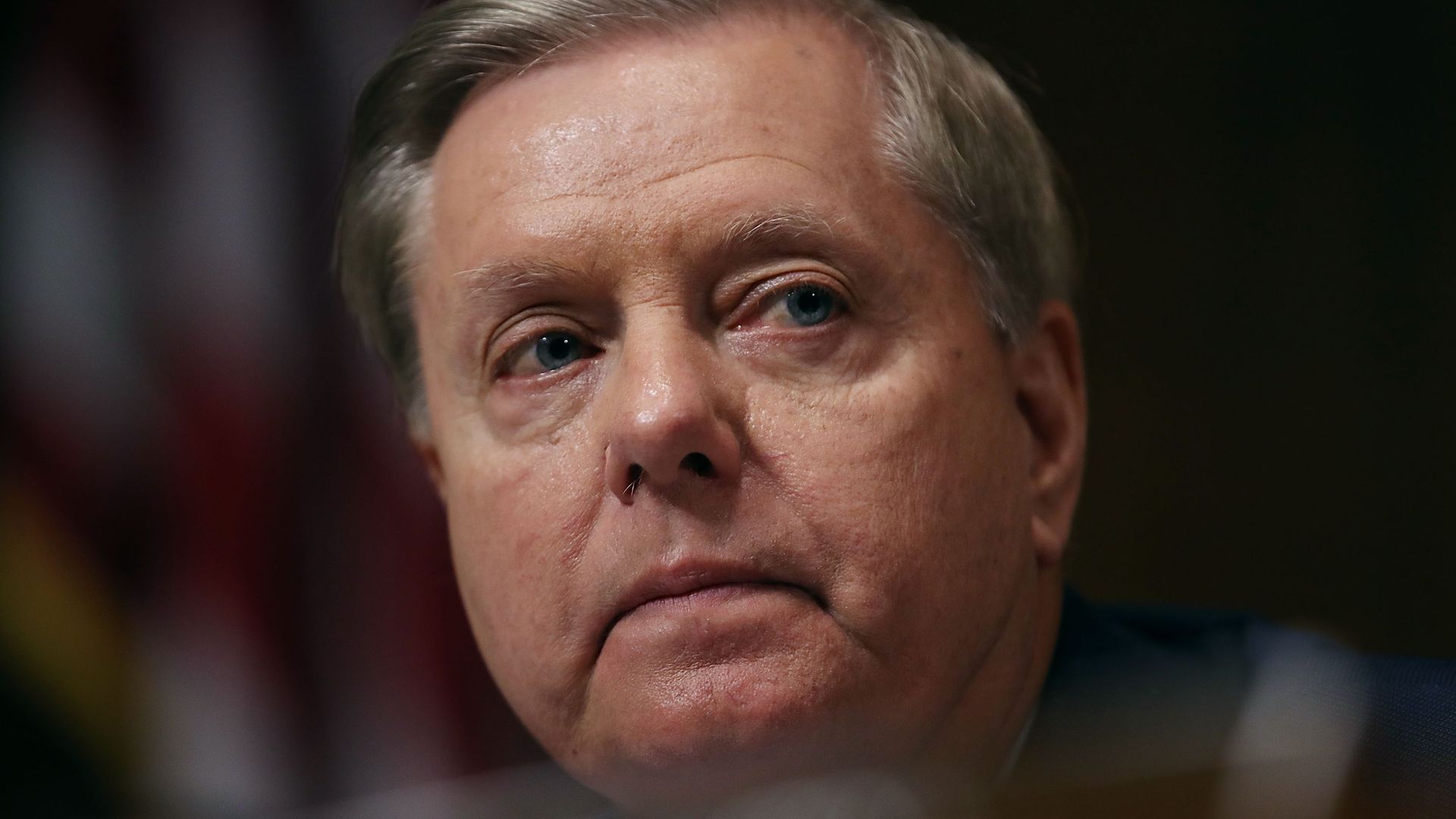 Sen. Lindsay Graham explained his support for Supreme Court nominee Brett Kavanaugh at The Atlantic Festival on Wednesday, saying the Republican Party has never been more unified than it is now because of Democrats' actions.
"Whether you're a Trump Republican, a Bush Republican, a McCain Republican, a libertarian or a vegetarian — you're pissed. I've never seen the Republican Party so unified as I do right now. The defining issue in 2018 has changed. It's about this."
The big picture: Red-state Senate Democrats up for re-election could face voters' wrath over the Kavanaugh issue next month as Republicans gamble that Dems' opposition to Kavanaugh will hurt them more than it helps.
More from Graham:
Referencing Merrick Garland, he said if a Supreme Court vacancy should occur at the end of Trump's term, things will play out the same: "If an opening comes in the last year of President Trump's term, and the primary process has started, we'll wait until the next election."
On Trump's mockery of Christine Blaey Ford at his Mississippi rally: "President Trump went through a factual rendition that I didn't particularly like, and I would tell him, 'Knock it off, you're not helping.'"
On North Korea: "I'm worried that North Korea is dividing us from South Korea. I'm worried that we're being played here. I'm telling President Trump, enough with 'I love you.' This is not a guy to love."
Go deeper