U.S. begins denying diplomatic visas to unmarried same-sex partners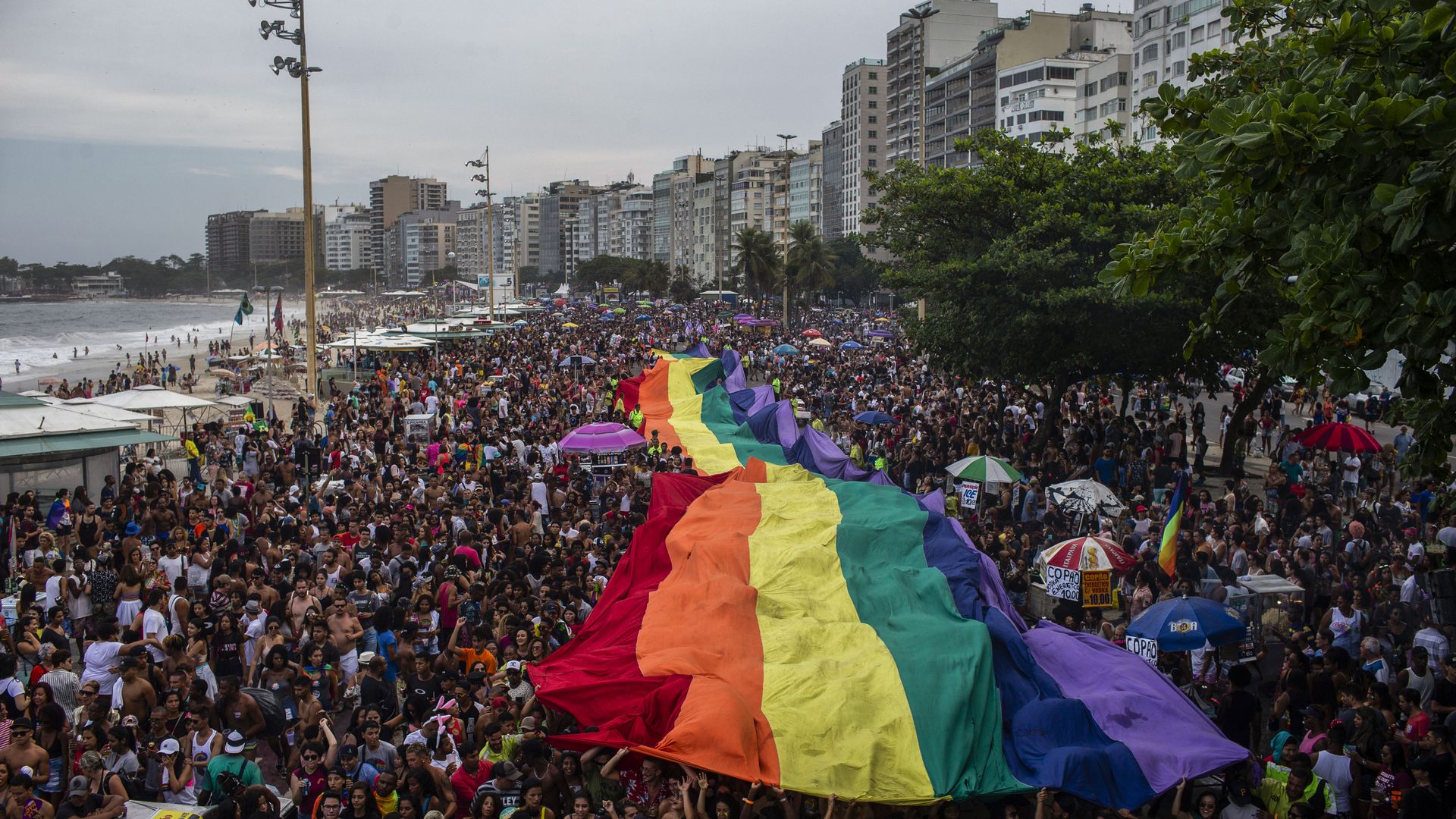 Beginning Oct. 1, same-sex partners of foreign government officials and members of international organizations will not be eligible for diplomatic visas unless the couple is legally married, according to the State Department.
The big picture: The Obama administration directed the State Department to begin issuing visas to same-sex domestic partners of foreign service officers in 2009. The reversal by the Trump administration is meant to reflect the Supreme Court's 2015 decision to recognize gay marriage and ensure that same-sex and opposite-sex couples — who must be married in order to enjoy spousal benefits — are treated equally.
The other side: Critics have argued that because only 12% of UN member states allow same-sex marriage, the new policy will not actually promote equality. The State Department has said "limited exceptions" would be made for diplomats who come from countries where gay marriage is illegal, but did not say exceptions would be applied to UN officials, per ThinkProgress.
Go deeper