How online propaganda weaponized social media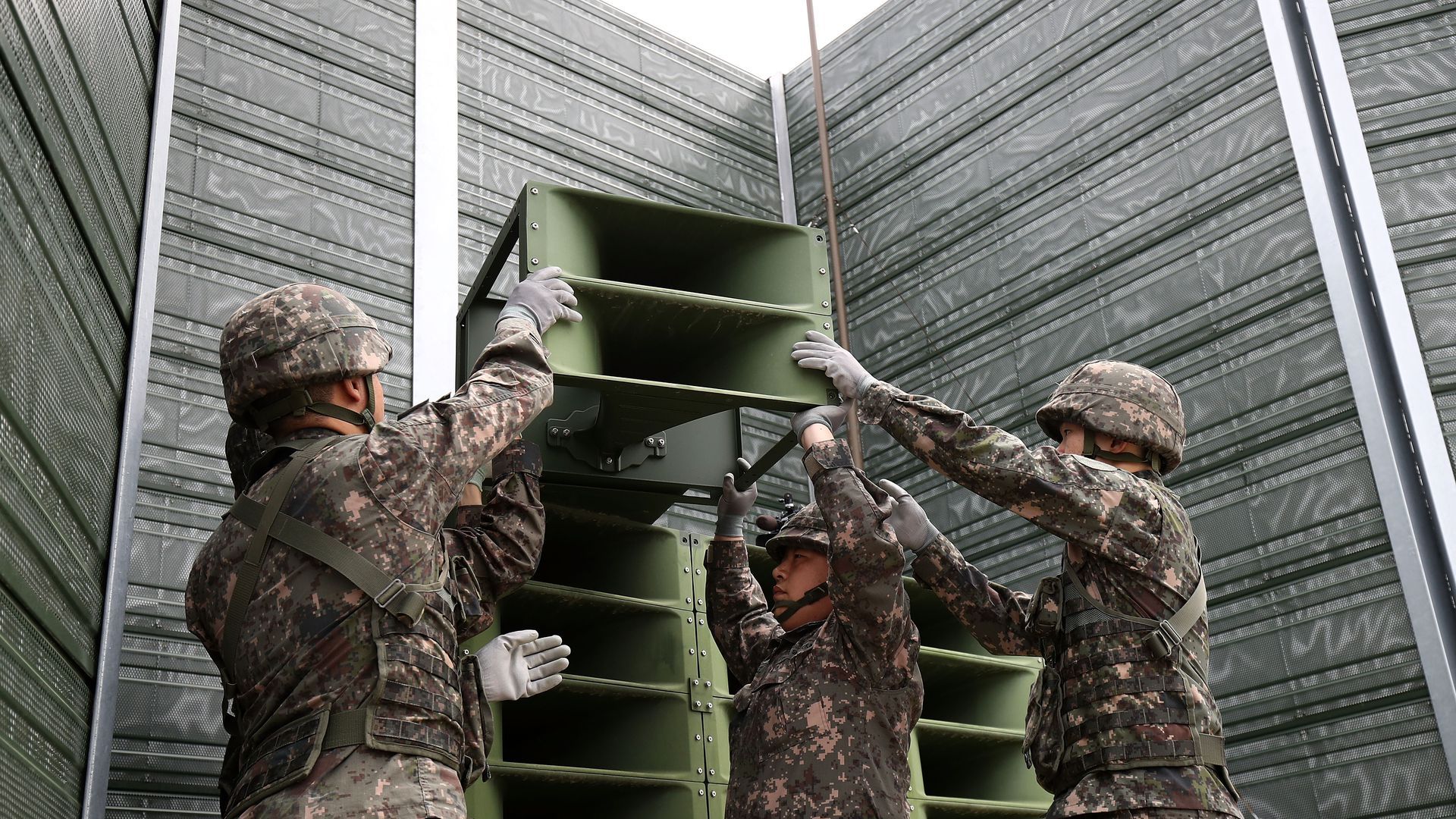 In 2013, when Peter Singer started writing a new book about online propaganda, the topic was largely speculative for U.S. readers. Singer and co-author Emerson Brooking watched in horror as their research merged with America's reality in 2016.
The big picture: "Russia is not the full story," Singer tells Codebook. "Russia is just a chapter in a larger book." If anything, says Singer, our election-focused taste of misinformation might minimize the breadth of the problem.
Singer, a researcher at the New America think tank, means that both figuratively and literally. His and Brooking's book, "LikeWar: The Weaponization of Social Media," comes out today. It may be the first study to link Mexican cartels, ISIS and reality TV villain Spencer Pratt.
These disparate actors all follow the same basic rules for spreading self-promotional messages for mass impact.
Singer interviewed Pratt for the book. He has also briefed various intelligence agencies. "Spencer Pratt gets it. The government doesn't," he said.
It's Trump's playbook: "LikeWar" isn't about President Trump; he's just another chapter. But Singer tells Codebook that Trump is a good distillation of the tactics others use to make online propaganda work:
Push to extremes. Like Moscow's social media campaigns, Trump tweets about issues that distract from more substantive or less flattering news and he strengthens both edges of a culture war, eliminating the center.
Roughness over polish. Trump, a man of grammatical errors and rage, connects with voters by improvising something they perceive as authentic rather than presenting polished messages or a command of issues. While ISIS is best known in the West for its propaganda videos, Singer pins much of its recruitment successes on its more candid videos linked to the news of the day — like those showing members mourning the death of Robin Williams.
Address your followers. Trump's outreach to "forgotten" Americans or "deplorables" has taken advantage of the internet's capacity to build niche communities.
Be relentless. @realdonaldtrump never stops, producing multiple battle fronts every day while reinforcing messaging (including messages that others have persuasively debunked). There's no one thing to hold on to.
The bottom line: These tactics aren't secret sauce any more. Singer cites an example in Israel, where the approach has been institutionalized.
The Israeli military currently recruits content creators. (The work counts toward the nation's military requirement.)
A nonmilitary group is also now using a smartphone app to send international volunteers assignments, like praising Conan O'Brien on Instagram during his visit to Israel.
Go deeper