The economic side effects of Amazon's wage hike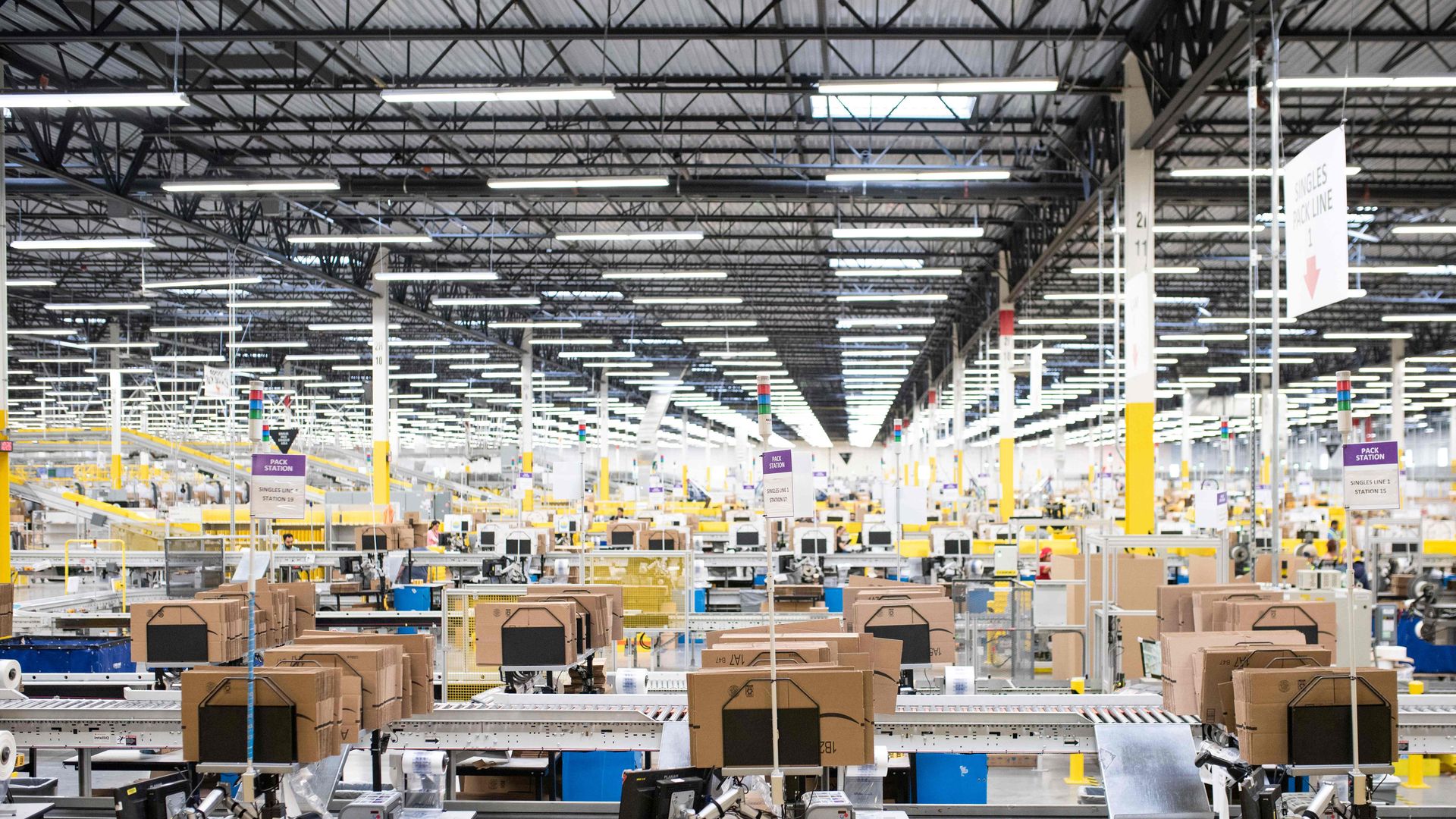 Amazon raising wages to $15 an hour from as little as $10 an hour should win it political points and attract difficult-to-find workers.
Yes, but: CEO Jeff Bezos is calling for other companies to follow in Amazon's footsteps, as he said in Tuesday's announcement, and widespread pay rises could cause companies to raise prices, spurring inflation.
Amazon said the pay raises would benefit more than 350,000 workers, which is likely to cut into its thin profit margins.
Amazon is very conscious of keeping prices low to attract customers, Aparna Mathur, American Enterprise Institute's resident scholar in economic policy studies, tells Axios. "With the competition that Amazon faces I don't think they will get away with charging higher prices to consumers," Mathur said.
Economists have blamed low inflation on Amazon's cheap products.
Walmart, Target and Costco have upped pay for its workers in recent months, but their employees' minimum wages are still below Amazon's planned $15 an hour.
Reacting to the news on Tuesday, White House chief economic adviser Larry Kudlow told reporters that Amazon's "actions are not inflationary," while Federal Reserve Chairman Jerome Powell said "higher wage growth alone need not be inflationary," in a speech unrelated to Amazon on Tuesday.
Wages are finally starting to pick up steam, but inflation has remained below the Fed's 2% target. Powell said on Tuesday the central bank is "ready to act with authority" if anything changes on that front.
Go deeper