Experts press DHS, EAC on wireless links in election machines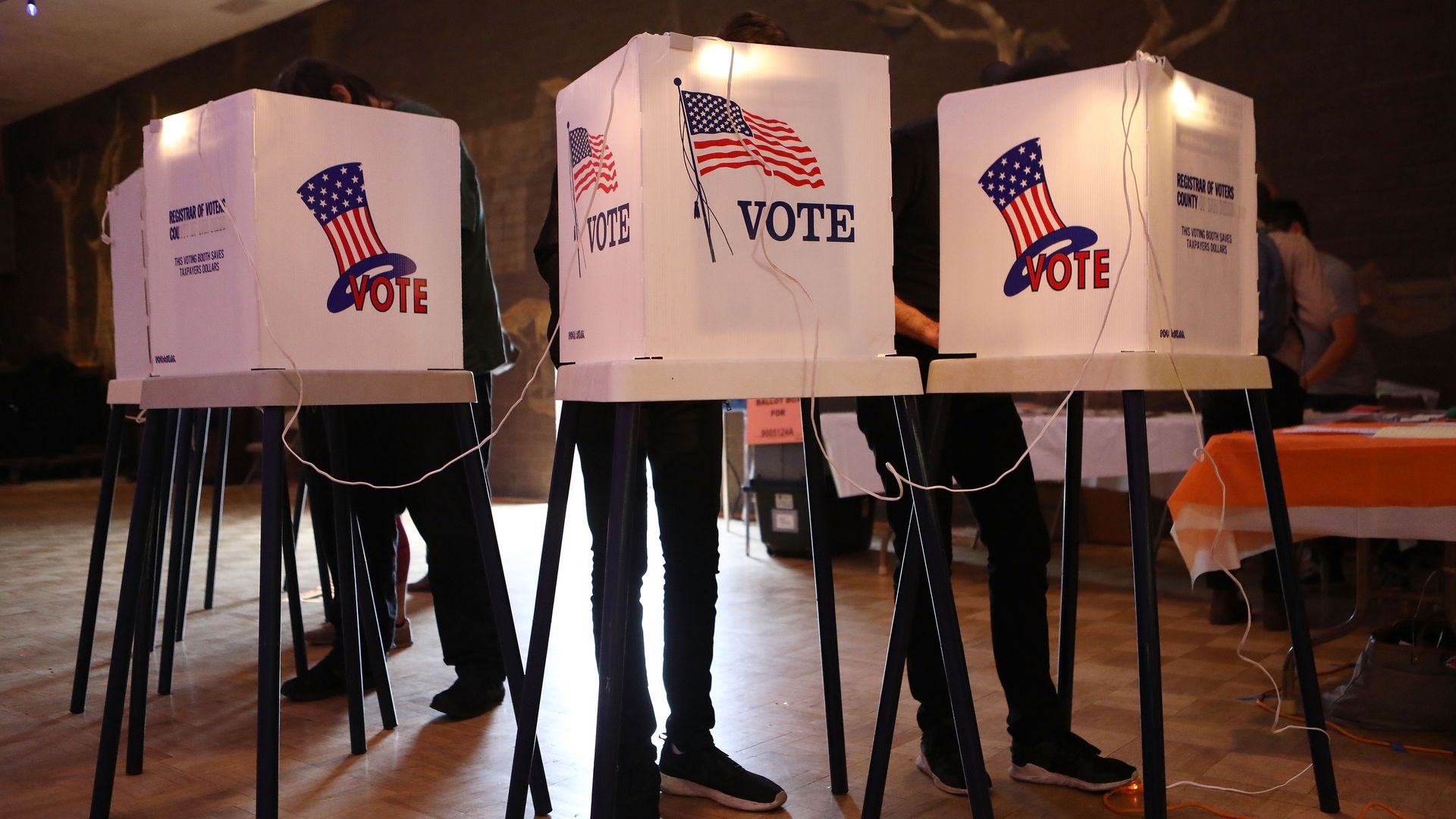 Thirty cybersecurity, election security, and computer science experts sent a letter Tuesday to the Department of Homeland Security and the Election Assistance Commission requesting they discourage states from using wireless modems in their voting systems, according to the letter, which Axios obtained.
Why it matters: Many voting machines around the country are capable of using wireless cellular modems to transfer unofficial post-election results. Election officials say these modems operate on networks separate from the internet, but, according to the experts' letter, this is not always true and can leave the systems vulnerable.
The details: The letter was sent to Robert Kolasky, the director of the National Risk Management Center of the National Programs and Protectorate Center at DHS; EAC Chair Tom Hicks; and EAC Vice Chair Christy McCormick. The EAC confirmed receipt of the letter. DHS would not comment on the letter as a matter of policy.
What they're saying: "The convenience of transmitting vote totals online does not outweigh the need of the American people to be assured their votes will be accurately transmitted and counted," the experts write in the letter. "Importantly, cellular networks are typically beyond the security control of election officials and the federal government."
Signers hail from universities including Princeton and Harvard, as well as the Center for Democracy & Technology, OSET Institute, Common Cause, Electronic Privacy Information Center, Electronic Frontier Foundation, National Election Defense Coalition, and Protect Democracy.
Go deeper