AVs need a common language to tell us what they're doing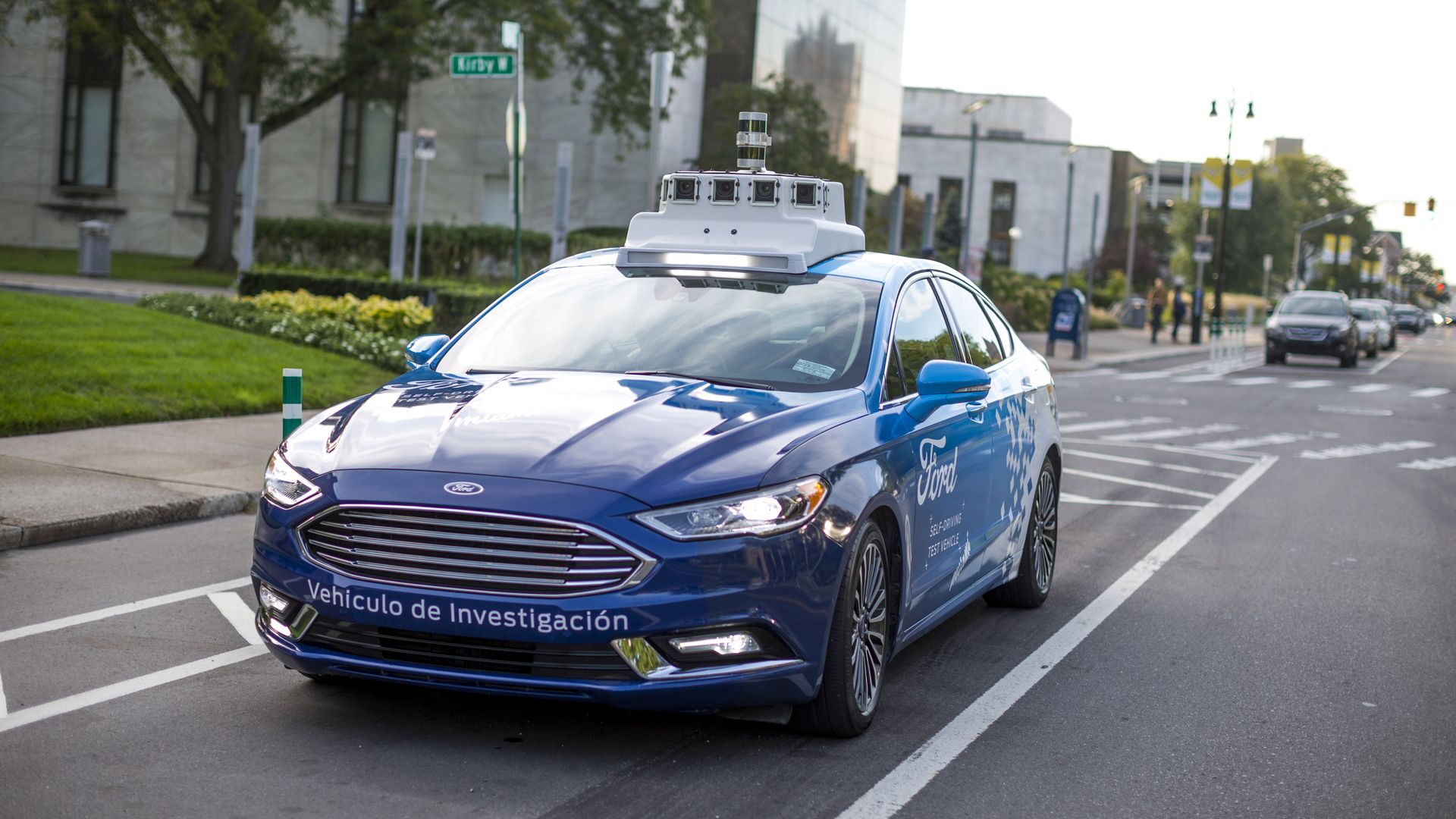 To peacefully share the road with human drivers, cyclists and pedestrians, self-driving cars will need a shared, easy-to-understand visual language to communicate their intent.
The big picture: There is currently no industry standard governing this communication. Automakers and tech companies must come together to create one, since a variety of conflicting light and color signals could cause widespread confusion and distrust.
Where it stands: There are a number of possible approaches to such a standardized communication system, from flashing lights that indicate acceleration to a solid white light that shows active driving.
Ford has tested an initial design — a white light bar across the top of the windshield that projects three different signals of intention — in both virtual reality and the real world with Virginia Tech Transportation Institute.
Any method used should be as simple as a brake light or turn signal flash, which can be understood easily around the world. Text messages, for example, are a poor choice because of language barriers.
Regulators may also play a part, as federal requirements would preclude light colors other than amber or white on the front of the vehicle, a standard aligned with international conventions. (Ford's light bar meets the current guidelines.)
What's needed: As multiple solutions for vehicle intent signals are being pursued, now is the time to develop an industry standard in parallel with the International Organization for Standardization (ISO) and the Society of Automotive Engineers (SAE) International.
John Shutko is a human factors technical specialist at Ford Motor Company.
Go deeper: Ford's call for an industry standard
Go deeper