Tinder: "No evidence" accounts were accessed after Facebook breach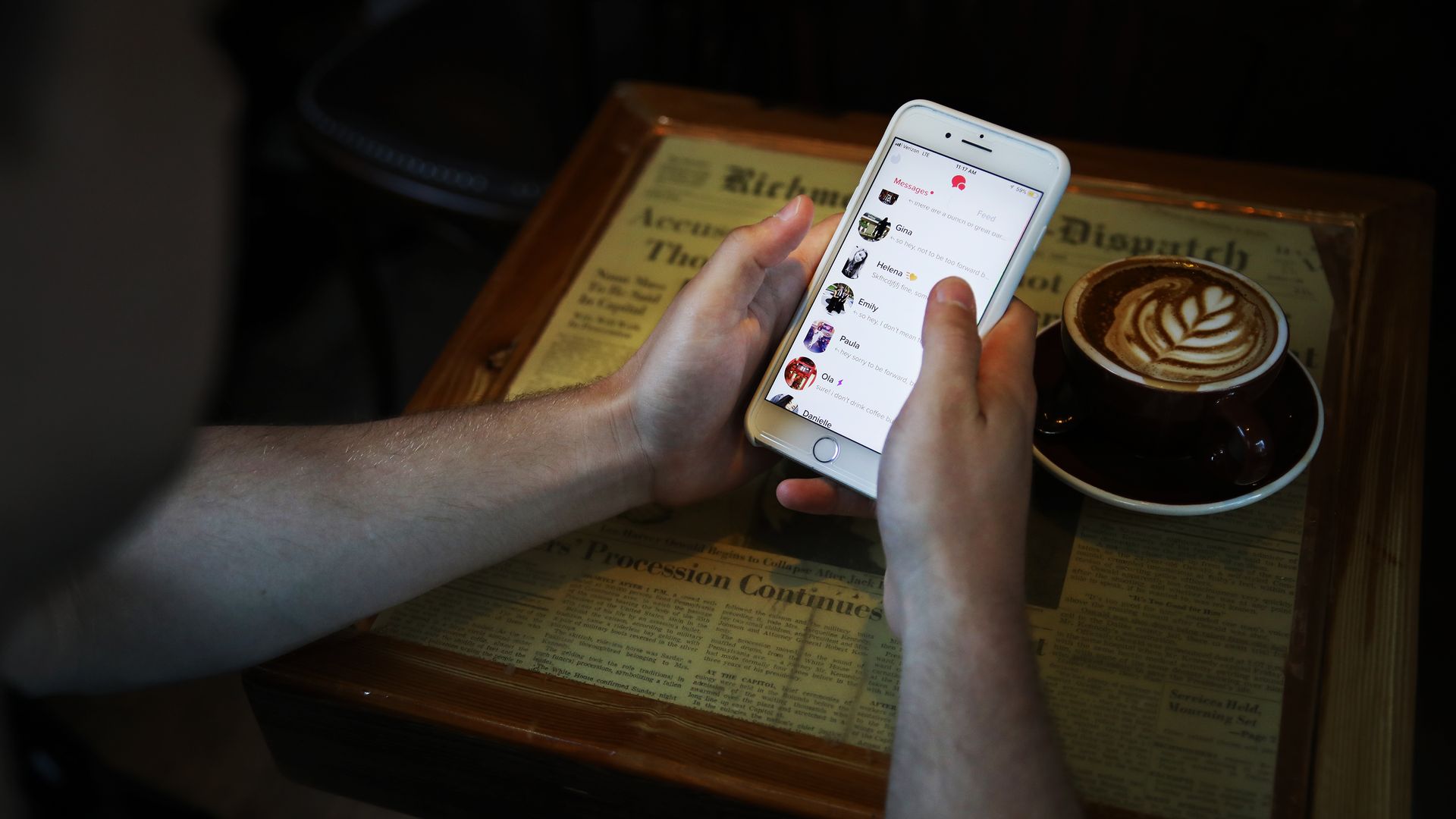 Tinder said Monday that it had found "no evidence to suggest accounts have been accessed based on the limited information Facebook has provided" about a breach that gave hackers access to 50 million accounts of the social network's users.
Yes, but: The company also said it would be "very helpful" if Facebook shared a list of users affected by the breach, which saw hackers take access tokens that could give them full control over affected Facebook accounts and other services that used that login.
"We will continue to investigate and be vigilant — as we always are — and if Facebook would share the affected user lists, it would be very helpful in our investigation," a Tinder spokesperson said in a statement.
Tinder also says that fewer users have been using Facebook to log into its service since it introduced an alternative method.
Editor's note: This story has been updated with an edited statement from Tinder that removed a reference saying that if Facebook "would be transparent" in sharing additional data with the company it would be helpful.
Go deeper