Red-state Democrats face GOP wrath over Kavanaugh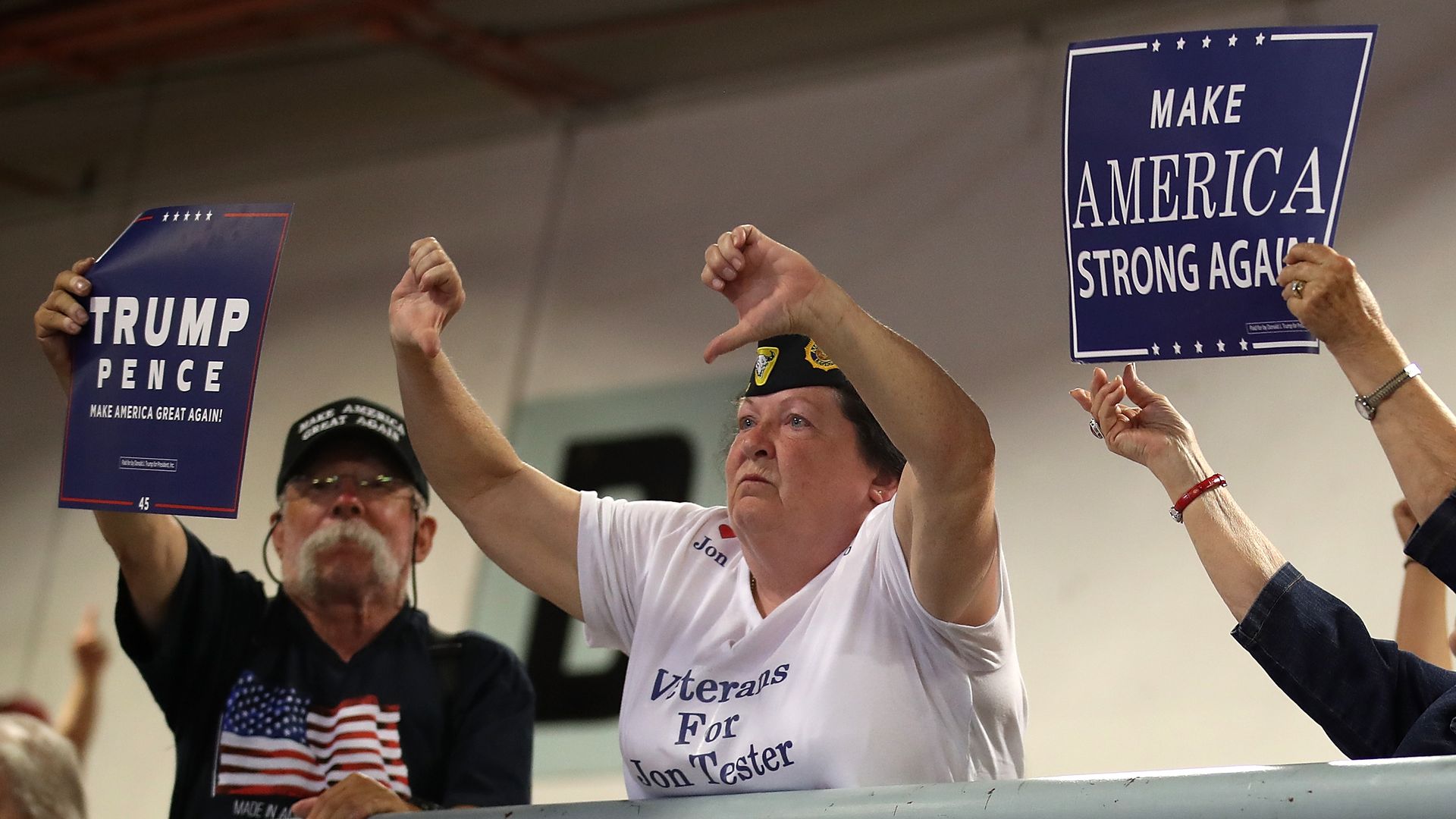 There's been more speculation in recent weeks that a Democratic-controlled Senate after the midterms isn't out of the question. But Republicans may be able to use the Brett Kavanaugh confirmation fight against the Democratic senators in states President Trump won in 2016.
Why it matters: The Supreme Court battle has become a headache for both sides. Republicans are not backing down from trying to get him through even after the sexual assault allegations. And now red-state Democrats are facing their wrath, as Republicans gamble that Dems' opposition to Kavanaugh will hurt them more than it helps.
What they're saying: After Indiana Sen. Joe Donnelly announced his decision to vote against Kavanaugh, the anti-abortion group Susan B. Anthony List visited "more than 345,000 Indiana voters' homes to educate them on Sen. Donnelly's record," per WashPost. They called it "a profound betrayal" and predicted that Indiana voters "will remember this at the ballot box in November."
Missouri: Sen. Claire McCaskill's opponent Josh Hawley tweeted: "Dems & [McCaskill] orchestrated a smear campaign to delay the vote long enough for Dems to seize control. This was never about Kavanaugh. It was about undoing 2016 election and getting power."
Montana: Sen. Jon Tester is getting heat from the Republican National Committee:
The big picture: The Kavanaugh fight is one reason David Wasserman of the Cook Political Report is skeptical that Democrats have a shot at the Senate. "I'm not necessarily buying it," he emailed. "Keep in mind, Kavanaugh is still viewed highly favorably in those states and GOP anger/engagement there could rise."
The bottom line: The longer Kavanaugh's confirmation is dragged out, the more certain we can be that it will affect some of the most competitive Senate races.
Go deeper