Congressional moves to deter election meddling could misfire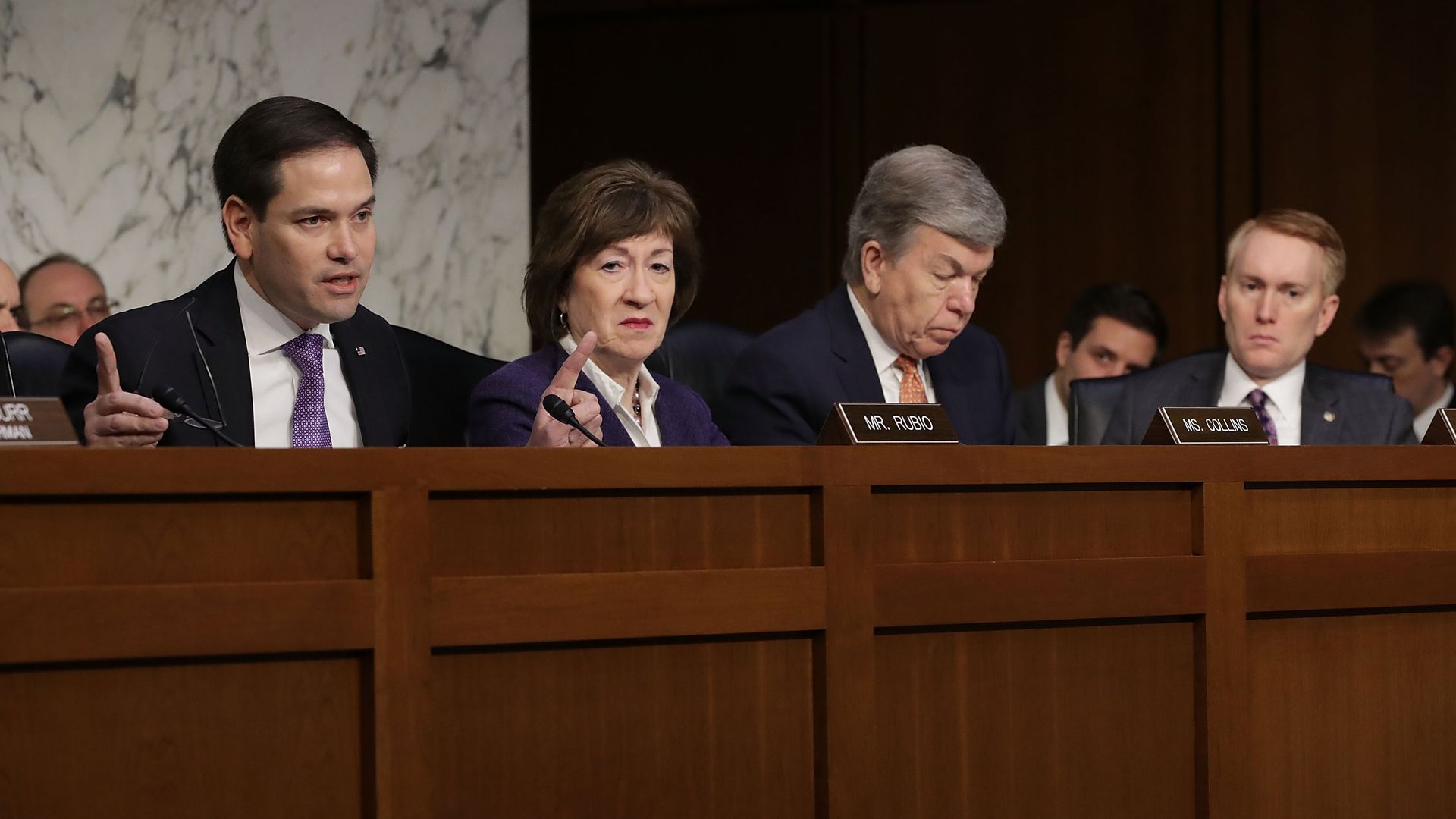 With the midterm elections less than six weeks away, policymakers are ramping up their focus on election meddling. Earlier this year, Sens. Marco Rubio (R-Fla.) and Chris Van Hollen (D-Md.) introduced the Defending Elections from Threats by Establishing Redlines (DETER) Act to deal with foreign interference. The bill is currently pending in the Senate Banking Committee and could get considered before the midterms.
Why it matters: The DETER Act requires the Director of National Intelligence (DNI) to determine within one month of a federal election whether any foreign government has interfered. If the DNI were to make such a finding about Russia, the Treasury Department would be required within 10 days to impose a set of severe sanctions on specific individuals and businesses that could not be removed for two presidential election cycles.
It is easy to understand why some members of Congress would want to bypass presidential discretion and impose automatic sanctions on Russia. And this type of action could act as an effective deterrent.
Yes, but: Automatic mechanisms like those proposed in the DETER Act limit the administration's foreign policy flexibility. The act would tie the intelligence community's collection and analysis of information to specific and far-reaching policy actions, the responsibility for which now lies with other agencies, such as State or Treasury.
Moreover, Congress is not best positioned to identify individuals and businesses to be sanctioned. Policymakers in the executive branch have access to broader and more current information, along with the ability to weigh trade-offs of different approaches. Otherwise, the law could end up hurting U.S. businesses more than Russian companies or its economy. And eight years is an eternity in foreign policy. Locking in any policy for that amount of time could prove counterproductive.
The bottom line: There are better ways to send a message to countries using cyber tools to interfere in our elections or economy. Lawmakers could add some greater flexibility into the DETER Act. Or they could consider the Cyber Deterrence and Response Act, which provides a framework for combating cyberattacks, but provides the president more leeway in identifying those threats and imposing sanctions.
Jeffrey Kupfer is an adjunct professor at Carnegie Mellon University's Heinz College. He previously served in the Treasury Department and the White House.
Go deeper