Cancer immunotherapy researchers win Nobel Prize in Medicine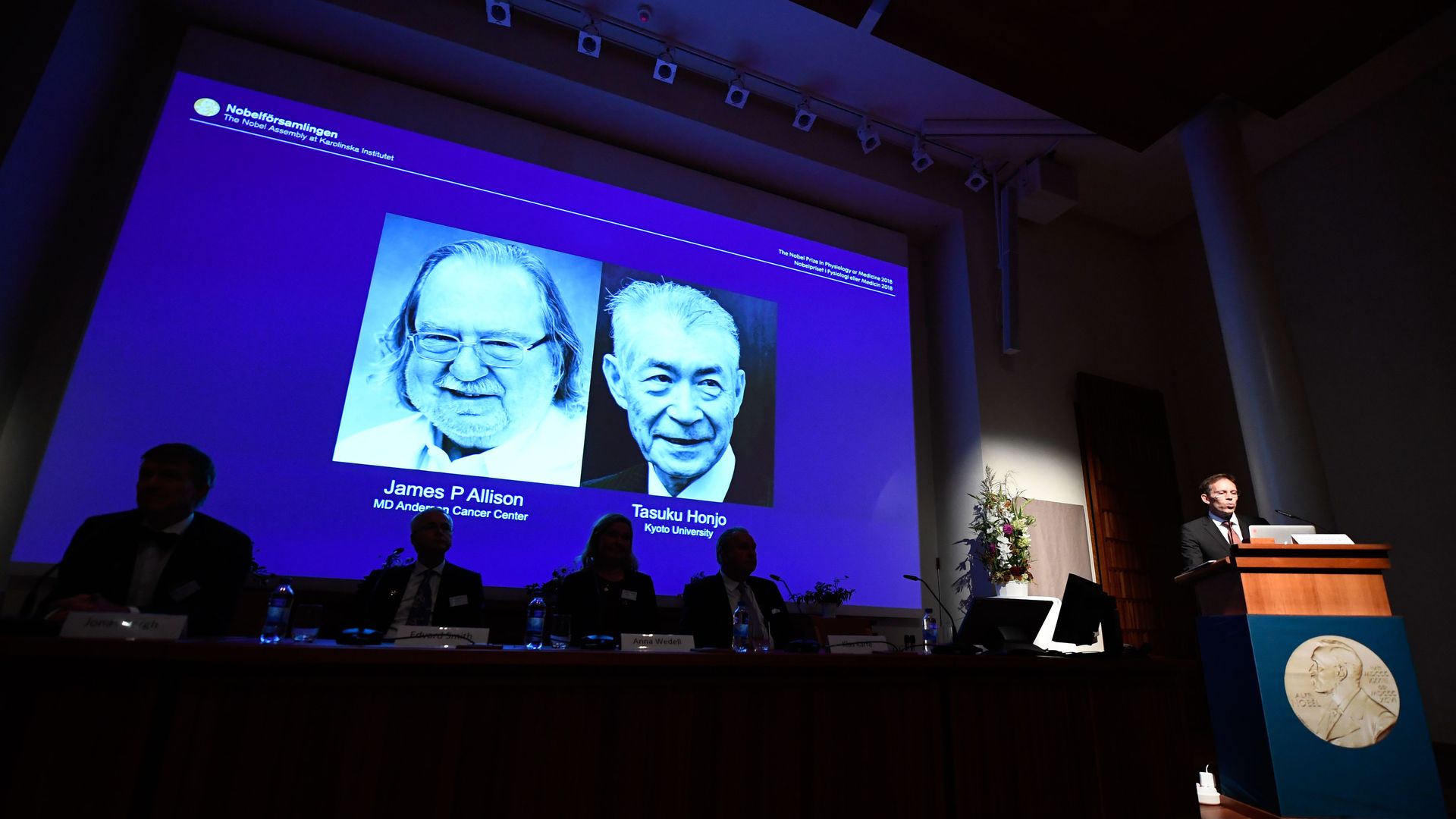 James P. Allison and Tasuku Honjo, a pair of cancer researchers from the U.S. and Japan, were awarded the 2018 Nobel Prize in Medicine "for their discovery of cancer therapy by inhibition of negative immune regulation."
Why it matters: Per the Nobel Assembly at Karolinska Institutet, "Cancer kills millions of people every year and is one of humanity's greatest health challenges. By stimulating the inherent ability of our immune system to attack tumor cells, this year's Nobel Laureates have established an entirely new principle for cancer therapy."
Go deeper