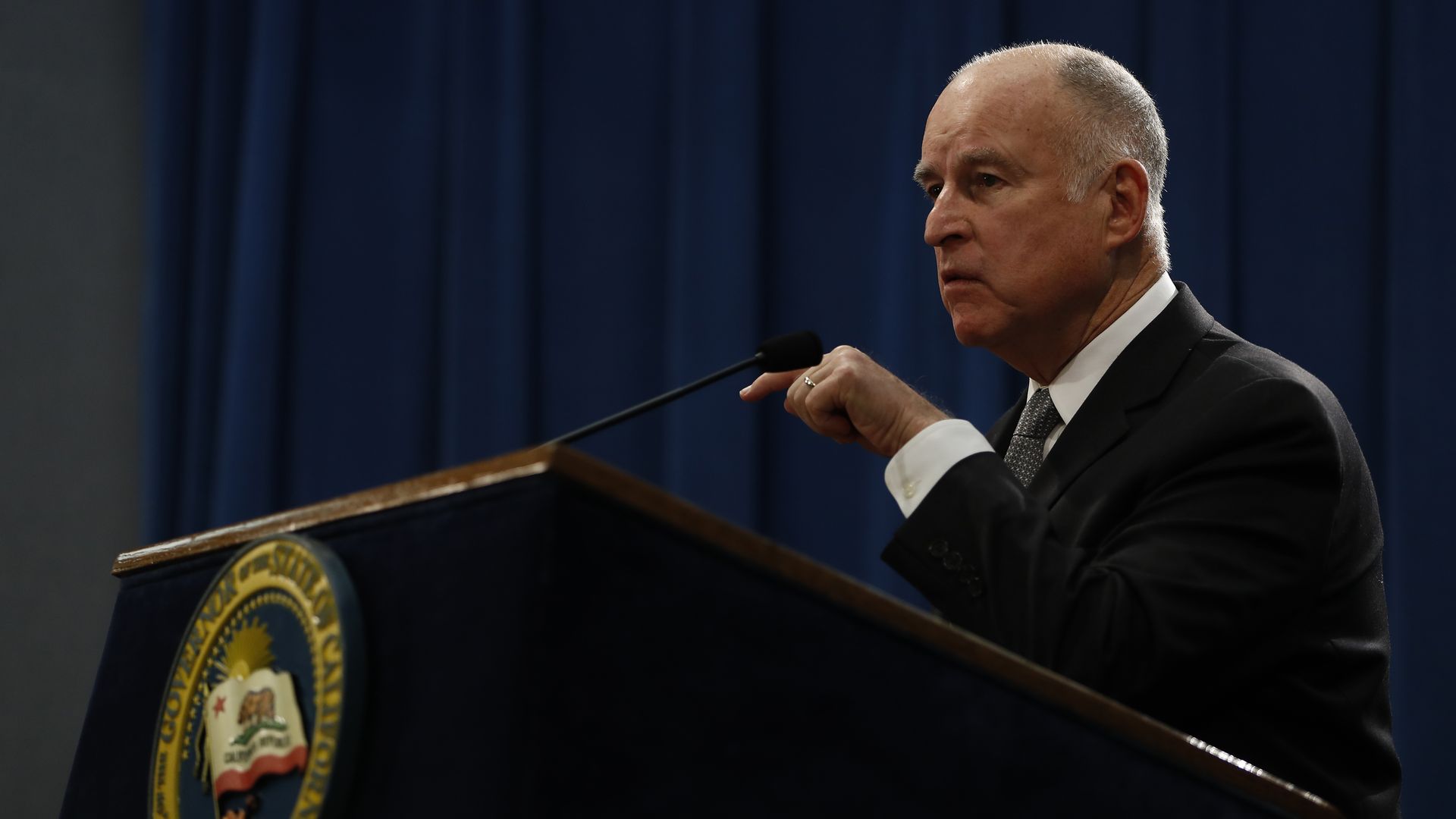 California Gov. Jerry Brown signed a tough new net neutrality bill into law Sunday, but the Justice Department promptly filed suit to keep the protections from taking effect.
Why it matters: The issue seems destined for the courts to decide between challenges to the FCC's moves as well as the California law. In rolling back protections last year, the FCC included language designed to preempt new state laws.
In it suit, the Justice Department also maintains that California's law is an attempt to regulate interstate commerce, an are under federal purview.
"Once again the California legislature has enacted an extreme and illegal state law attempting to frustrate federal policy," Attorney General Jeff Sessions said in a statement. "The Justice Department should not have to spend valuable time and resources to file this suit today, but we have a duty to defend the prerogatives of the federal government and protect our Constitutional order."
FCC Chairman Ajit Pai added that California's law would hurt consumers if it took effect. "The law prohibits many free-data plans, which allow consumers to stream video, music, and the like exempt from any data limits," Pai said in a statement.
Go deeper