U.S. Navy destroyer sails near disputed islands in South China Sea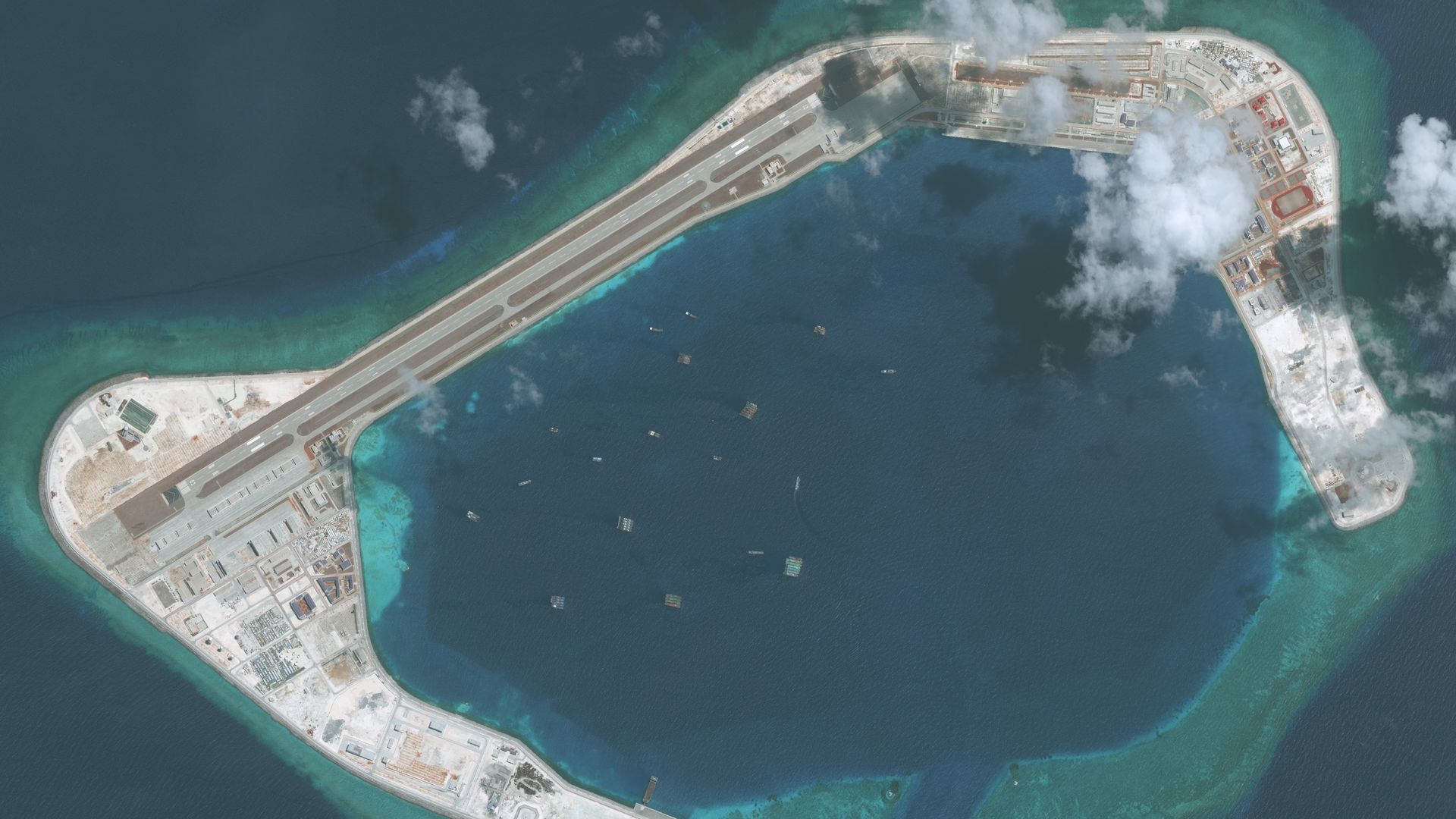 A U.S. Navy destroyer sailed close to disputed islands in the South China Sea on Sunday, a move that is expected to further heighten U.S.-China tensions, Reuters reports.
The big picture: A U.S. official told Reuters that the destroyer sailed within 12 nautical miles of Gaven and Johnson reefs in the Spratly Islands to counter Beijing's efforts to limit freedom of navigation in the area. "[W]e have done [so] in the past and will continue to do in the future," the official said. The decision comes just days after President Trump accused China of election interference and as trade tensions between the two nations continue to ratchet up.
Go deeper