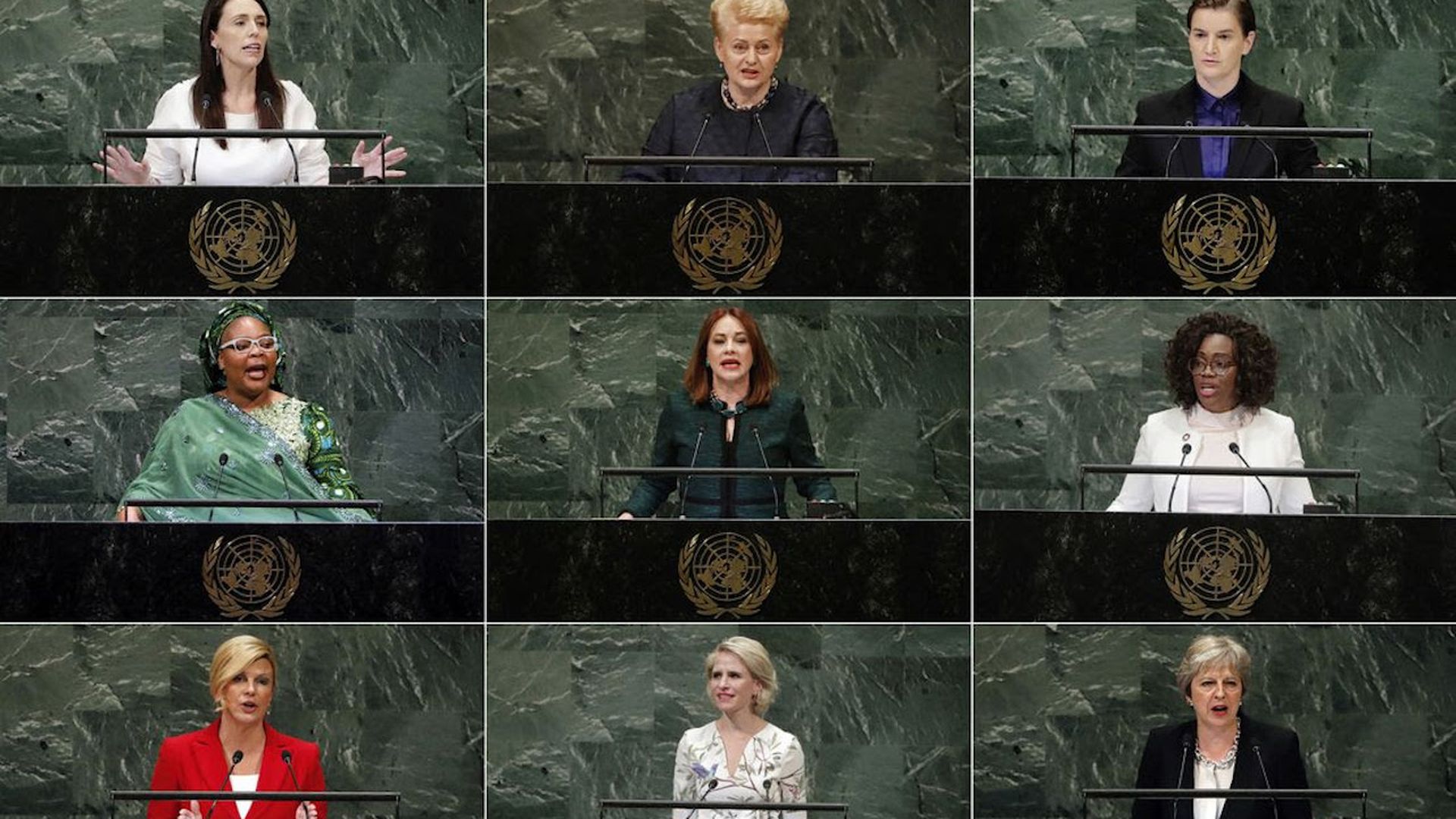 "In a pivotal week for women in the United States, the UN put forth its own clarion set of female voices at its annual meeting of nations," AP's Angela Charlton writes from New York.
The big picture: "The number of women presidents and prime ministers among the UN's 193 member states doubled — to 19 — from 2005 to 2016."
"At the UN General Assembly, the first since the #metoo movement took root in Fall 2017 ... some of the most powerful words have come from the mouths of female leaders, a group whose numbers, influence and ambitions for the planet are on the rise."
"Female leaders presented roadmaps for peace in central Africa and the Balkans, challenged governments to fight anti-Semitism, exposed the dangers of trade barriers and resisted — or espoused — nationalist rhetoric."
Serbia's prime minister, Ana Brnabić, called for a "world which is freer, fairer, and which is also, if I am to be honest, more fun."
Go deeper