The Trump China tariffs aren't hurting — yet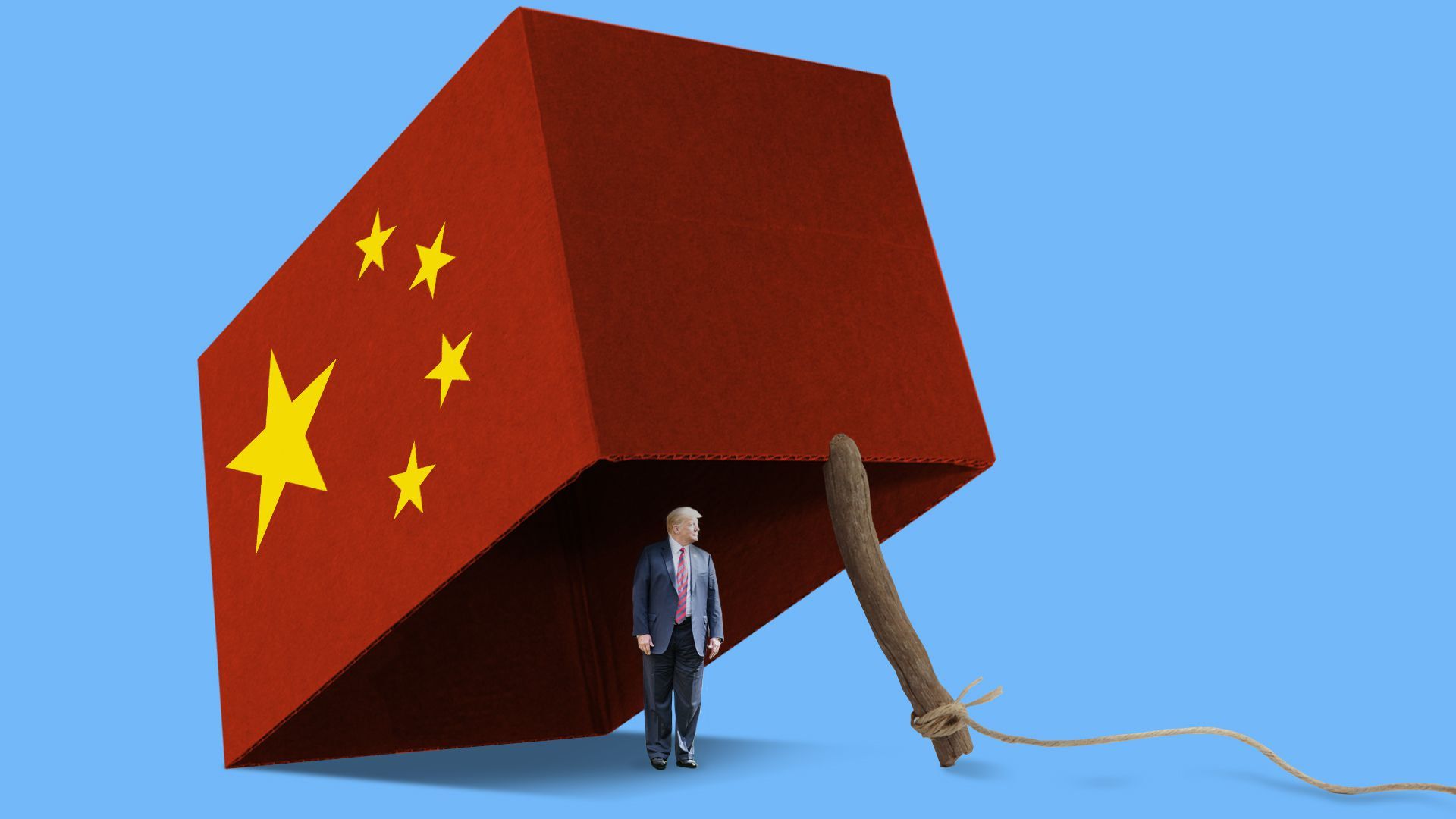 So far, there's no evidence of pain from President Trump's ongoing trade war with China — at least from the economic indicators. Federal Reserve Chairman Jerome Powell told a room of reporters earlier this week that there have been no measurable effects of the trade tension.
Be smart: That doesn't mean market-watchers and economists aren't bracing for an impact around the world. And there's already some evidence of an impact on individual companies.
A few impacts on the horizon:
Canada's central bank could "pause raising (or even cut) rates to help borrowers" in response to a significant tariff or trade shock, ratings agency Fitch says in a new paper.
Chinese policymakers could also amp up easing of monetary policy and look at tax cut packages with the aim of "boosting domestic demand" to buffer trade shocks, Bank of America says.
Iowa could see economic losses of $1.6 billion due to potential ripple effects from hits to the corn, soybean, hog and ethanol sectors, researchers at Iowa State University estimate.
And one trade blow that's already here:
This week, two more companies — Ford and Bed, Bath & Beyond — confirmed that the impact from tariffs is hitting their bottom line.
What to watch: Expect more predictions of downside economic risk to the trade war. It's doubtful that these types of studies will force the Trump administration to back away from the tariff tactics, but obvious side effects might, like a stock market plunge, an increase in unemployment or a hit to the GDP — none of which we have seen yet.
Go deeper