Supreme Court starts new term amid Kavanaugh fight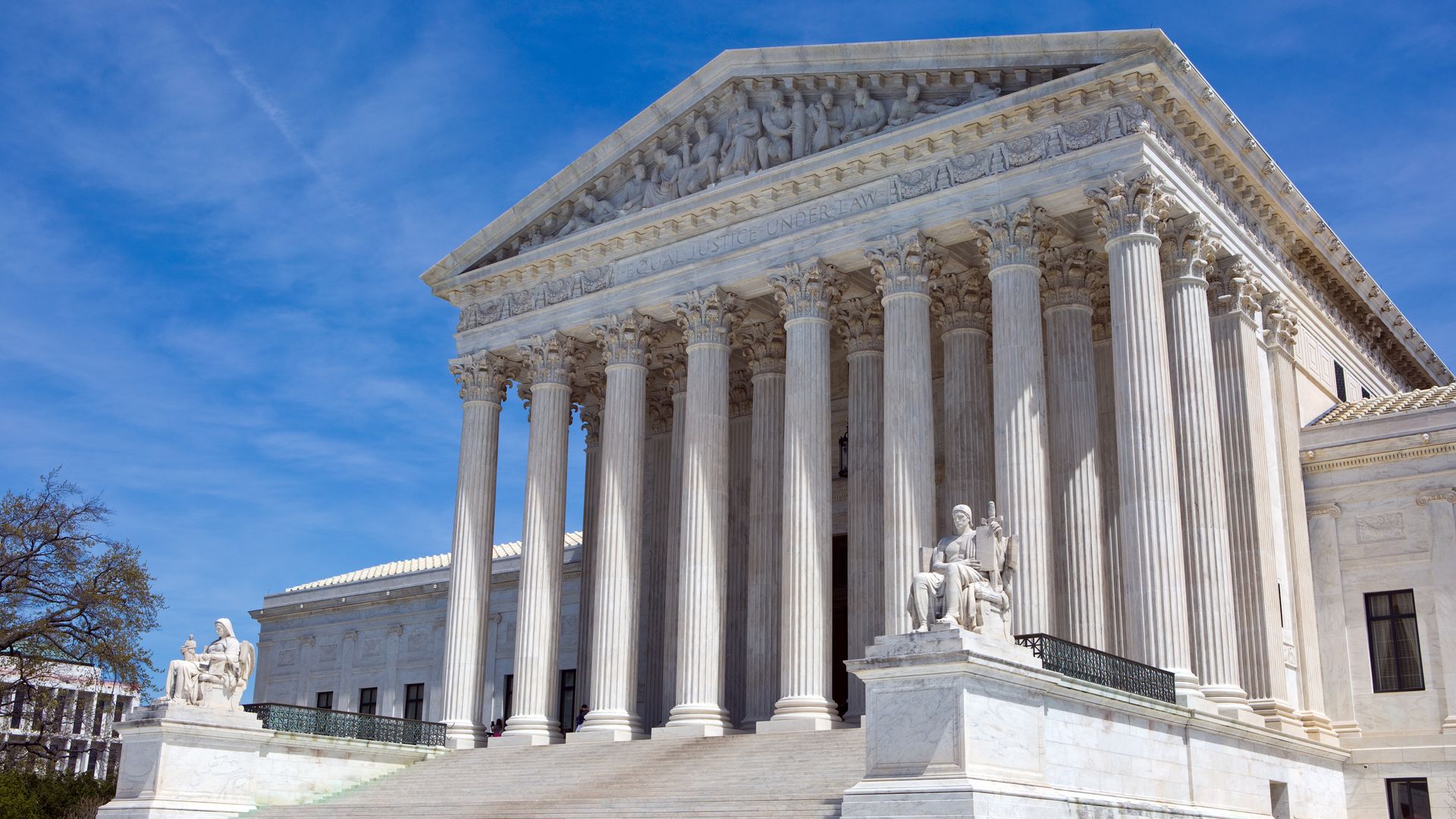 A short-handed Supreme Court begins its new term on Monday with eight justices rather than the usual nine amid a battle to confirm President Trump's nominee Brett Kavanaugh as he faces sexual assault allegations.
The details: The court — ideologically deadlocked with four conservatives and four liberals — has not yet added any blockbuster cases to its nine-month calendar. But the 43 pending cases do have major ramifications, and a confirmation of Trump's nominee would solidify a conservative majority and ultimately hand Republicans major wins.
The state of play: The first case up for argument Monday morning is a property rights case about protected habitat for the dusky gopher frog, an endangered amphibian. The case pits environmentalists against property-rights advocates.
Other disputes in the docket involve the execution of a convicted murderer who forgot his crime after suffering several strokes and an antitrust case alleging that Apple created a monopoly with its App Store.
One challenge would ultimately affect Trump's ability to pardon people like his former campaign chairman Paul Manafort, who was convicted of fraud in federal court in August. The case seeks to determine whether prosecuting someone twice — by a state and a federal court for the same crime — violates the Constitution's protection against double jeopardy. The president cannot pardon state crimes.
What's next: A slew of hot-button disputes are working their way up from lower courts and could very well reach the justices this term, Solicitor General Noel Francisco said recently at a Federalist Society event. These include:
Go deeper