A majority of voters say they won't re-elect senators if they confirm Kavanaugh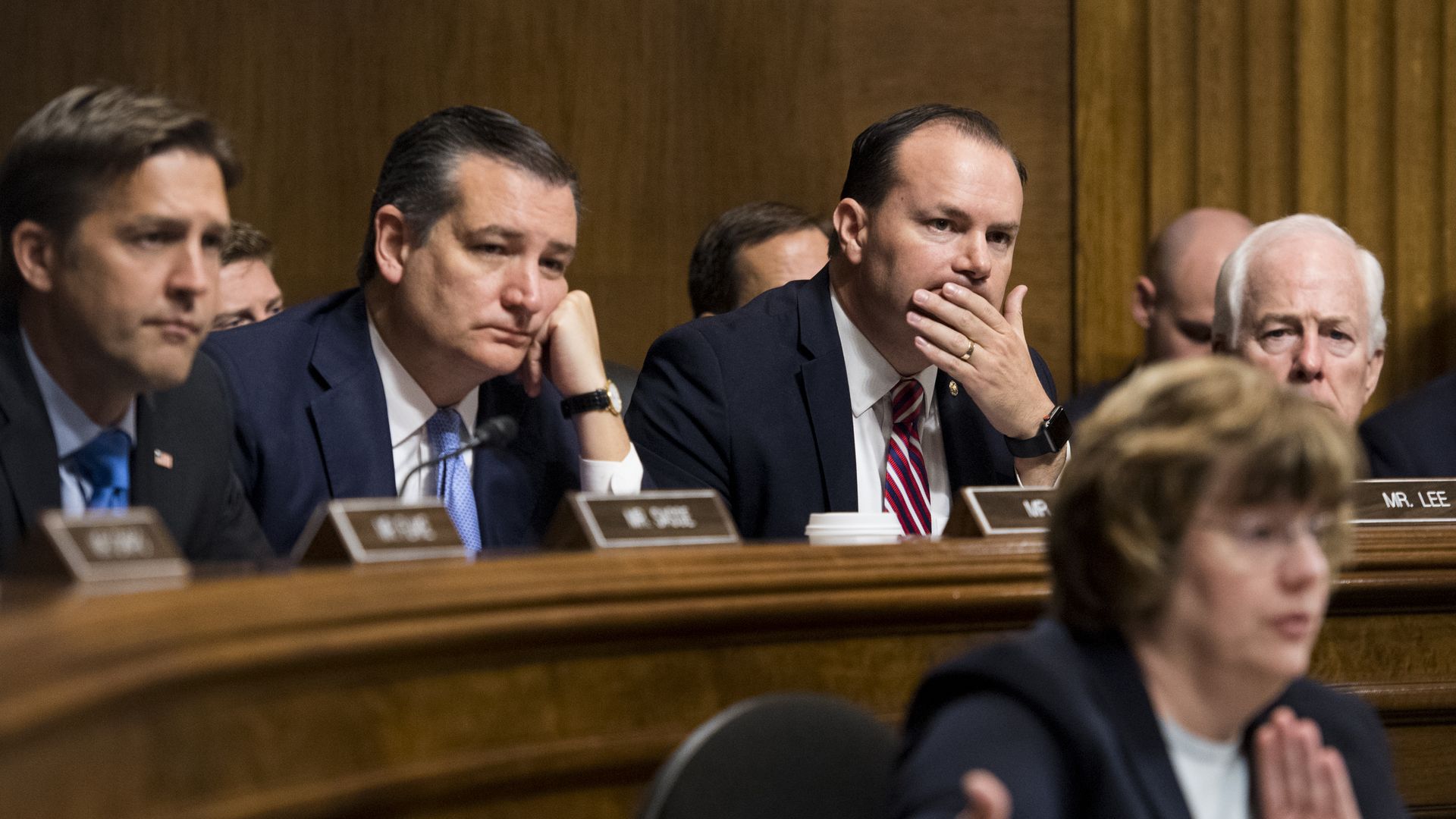 A majority of people wouldn't vote to re-elect their senators if they vote to confirm Brett Kavanaugh, according to a new Change Research poll.
By the numbers: After the hearings, 51% of people said they are less likely re-elect their senators. And people found Dr. Christine Blasey Ford more believable (50%) and credible (48%) than Kavanaugh (44% for both.) 50% of people said they will view the Supreme Court as less credible if the Senate confirms Kavanaugh.
Go deeper