Jeff Flake: "Our country is coming apart" on Kavanaugh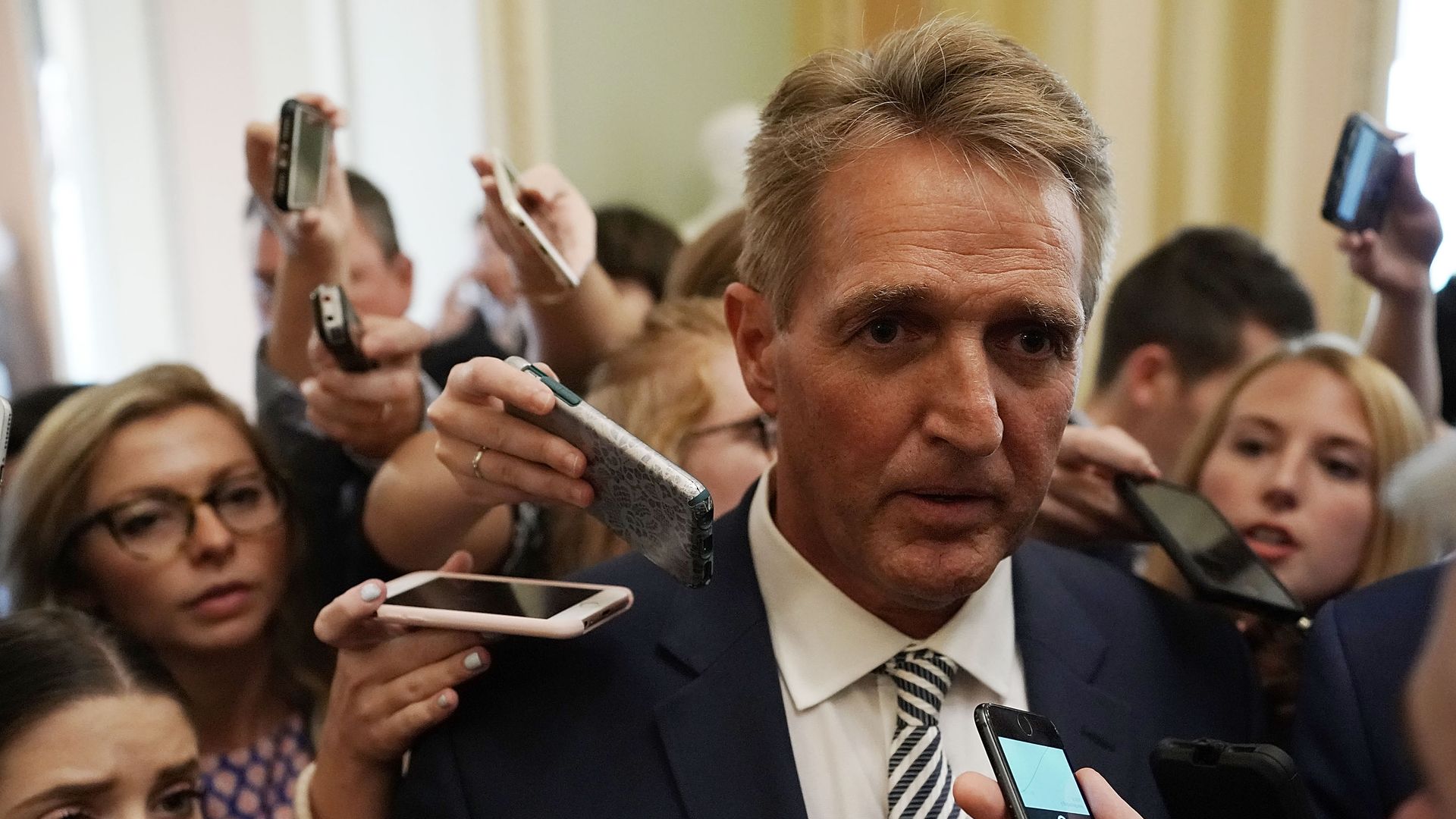 In an interview with The Atlantic's McKay Coppins, Sen. Jeff Flake (R-Ariz.) said his decision to call for a one-week FBI investigation of Supreme Court nominee Brett Kavanaugh was motivated by a desire to preserve the credibility of two institutions: the Supreme Court and the Senate.
The big picture: Flake is a conservative who still plans on voting for Kavanaugh if the FBI investigation doesn't turn up any new evidence. But he said that the Supreme Court is "the lone institution where most Americans still have some faith," and that confirming Kavanaugh without an investigation would risk damaging its long-term credibility.
With respect to the Senate, Flake said there is "no market for reaching across the aisle." The Kavanaugh saga has driven an already-divided country deeper into chaos, and the toxic relationship between Democrats and Republicans in Congress is only making things worse.
"Just these last couple of days—the hearing itself, the aftermath of the hearing, watching pundits talk about it on cable TV, seeing the protesters outside, encountering them in the hall. I told Chris [Coons], 'Our country's coming apart on this—and it can't.'"
— Sen. Jeff Flake
Go deeper