What AV companies can do to build trust among self-driving skeptics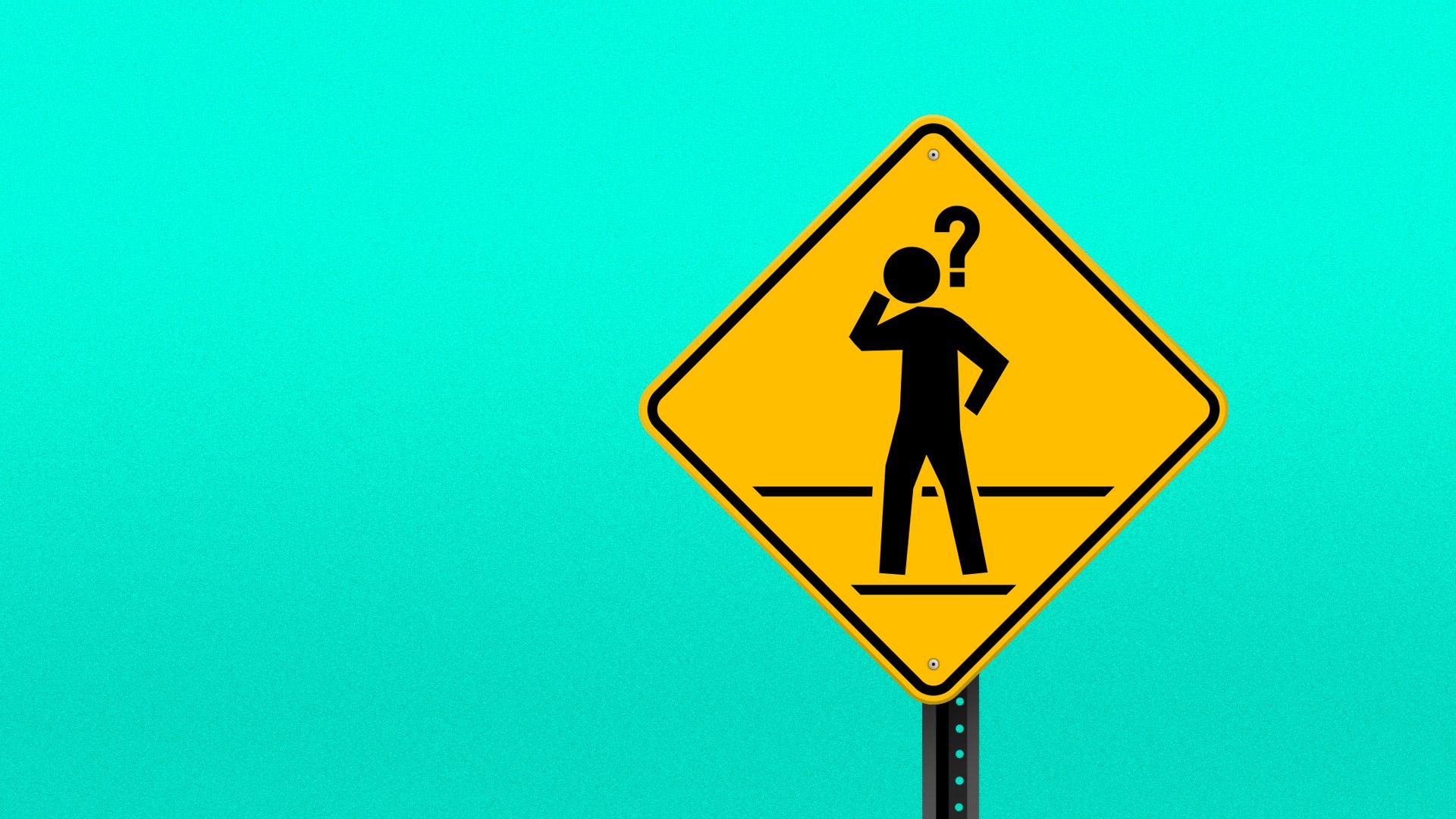 A recent study from the American Automobile Association found that 73% of Americans said they would be too afraid to ride in a driverless vehicle and 63% would feel unsafe sharing the road with one.
Why it matters: Mistrust of robotic decision-making, and doubts about safety, are changing the focus of the autonomous vehicle industry. Increasingly, the critical question for companies is shifting from who can build the technology first to who can win people's trust.
The background: People are conditioned to see a car with a human driver, so trusting a vehicle without one is going to take time and effort. But along with the unknowns come expectations of much greater safety, since human error causes more than 90% of car accidents. AVs may be able to see further than human drivers and don't share their blind spots. They may also cut out the risks around distracted and drowsy driving.
What to watch: Gaining the trust of riders, transit planners and government regulators will require transparency, education and in-person interactions with the technology. 
These opportunities range from single-day demonstrations to pilot program deployments — partnerships between AV developers and communities that can help to educate the public, as the cities of Las Vegas and Columbus, Ohio, are already doing.
Given the potential upsides of AV technology, the industry should not overlook the impact that early missteps could have on its development. With incidents like those in California and Arizona, many in the public are rightfully questioning if the technology is, or will ever be, ready. 
In addition to communicating their own safety standards and performance, companies can also remind the public of similarities between AV technology and unmanned robotic systems that operate safely in everything from elevators to airport trams.
The bottom line: To win public trust, AV developers will have to take up these exposure and education challenges alongside the technology itself.
Alisyn Malek is COO of May Mobility, which is testing AVs in Detroit, Michigan, and Columbus, Ohio. She is the former head of innovation at GM.
Go deeper