Trump administration assumes world will warm by devastating amount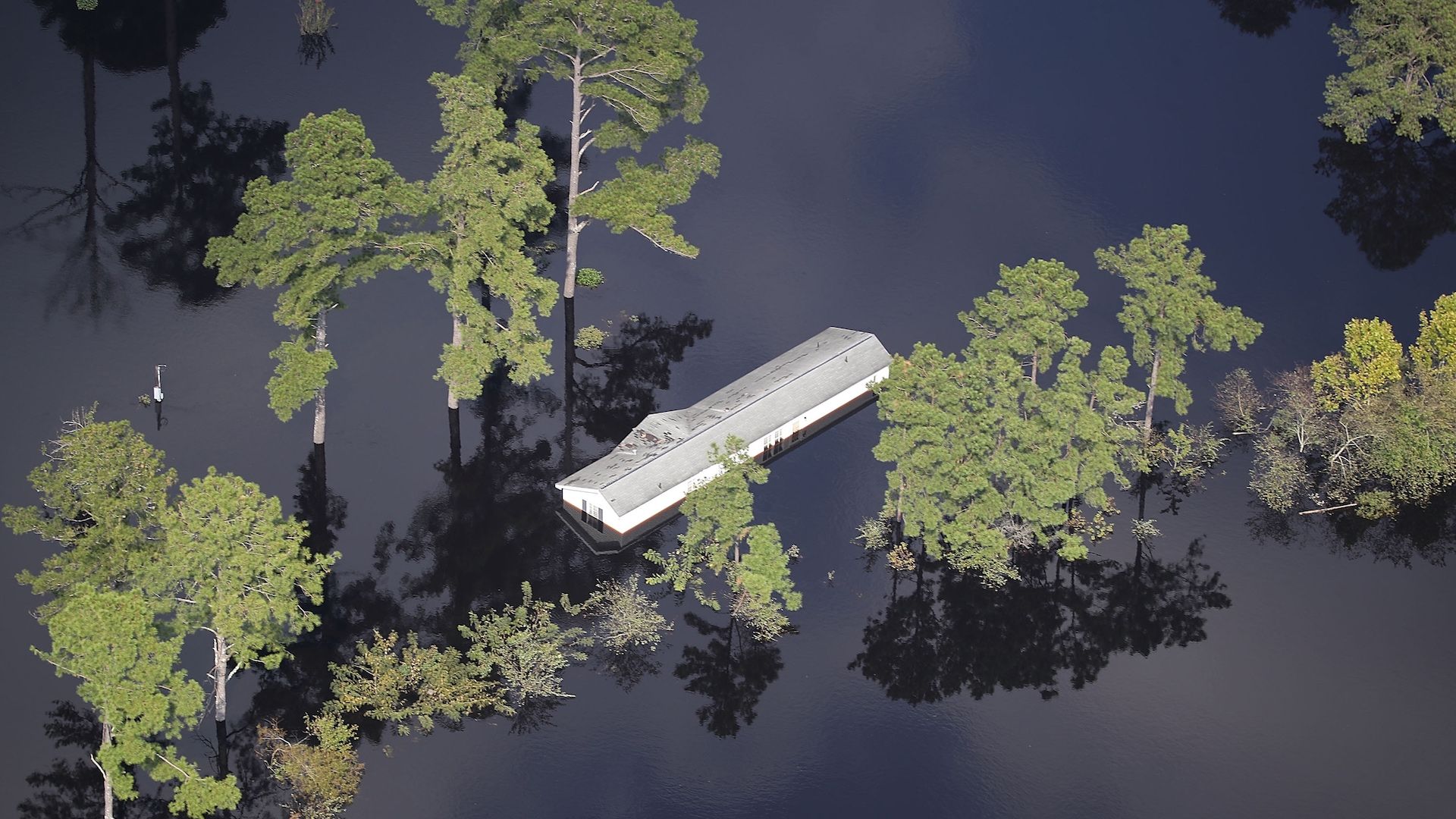 In calculating the potential environmental impacts of freezing federal fuel economy standards in 2020, the Trump administration made the assumption that the world will warm by about 4°C, or 7.2°F, by 2100, when compared to preindustrial levels, first reported by the E&E News and since confirmed by Axios.
Why it matters: Such a high amount of warming would also far exceed the amount that scientists say would result in potentially catastrophic impacts, including the partial to complete collapse of the Greenland and Antarctic Ice Sheets. It also would be double the amount of warming that world leaders set as their target in the Paris Climate Agreement, which the Trump administration intends to pull out of.
The details: The National Highway Traffic Safety Administration document states that the impacts of nearly 7°F of global warming would be severe, including "increases in mortality and morbidity due to excessive heat and other extreme weather events" and the swamping of cities due to sea level rise.
However, it argues that weakening the strict fuel economy standards enacted under the Obama administration would result in a tiny additional amount of warming, contributing relatively little to this overall temperature increase.
The document also assumes that global emissions of greenhouse gases will proceed along their current path.
"The amazing thing they're saying is human activities are going to lead to this rise of carbon dioxide that is disastrous for the environment and society. And then they're saying they're not going to do anything about it," Michael MacCracken, a climate scientist who led the U.S. Global Change Research Program during the Clinton administration, told the Post.
What's next: News of the Trump administration's stark view of climate change comes ahead of a major report set to be released on October 7 by the UN Intergovernmental Panel on Climate Change, analyzing the feasibility and benefits of limiting global warming to 1.5°C, or 2.7°F, relative to preindustrial levels.
Editor's note: This story was updated to indicate that E&E News, not the Washington Post, first revealed the administration's climate analysis.
Go deeper