GoFundMe campaign for Christine Blasey Ford raises more than $400,000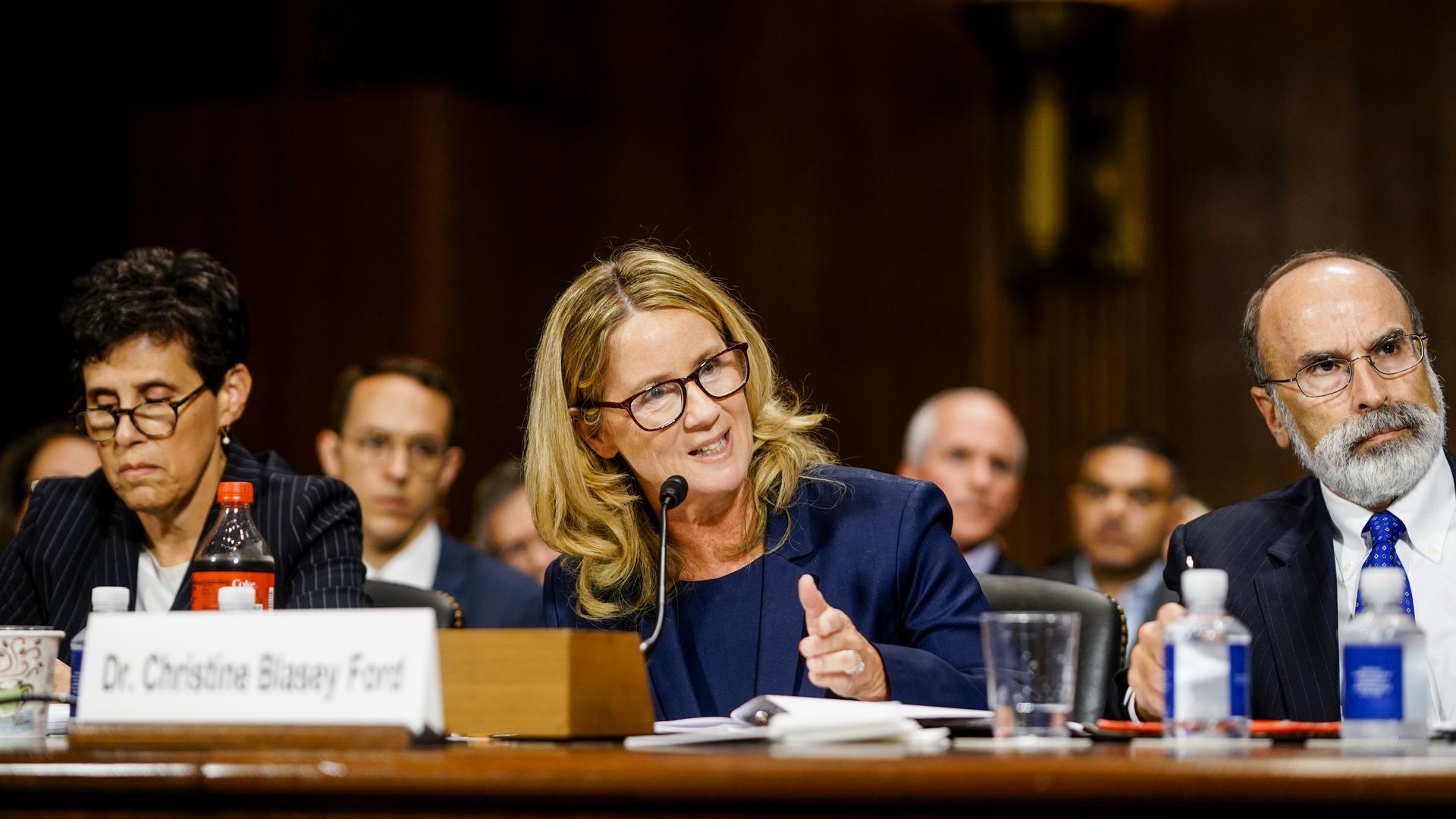 A GoFundMe campaign that was set up to help Christine Blasey Ford with expenses has raised more than $270,000 just hours after she mentioned it existed in her testimony, totaling more than $400,000 by Thursday evening with donations from more than 9,500 people.
Why it matters: The campaign to "Help Christine Blasey Ford," had $175,000 when the hearing began Thursday at 10 a.m., per The New York Times. Ford and her family moved out of their home as they had faced death threats, and hired a security detail since she went public with her allegation of sexual assault against Supreme Court nominee Brett Kavanaugh. There are currently more than a dozen campaigns on GoFundMe aimed to raise money for the fees Ford has incurred throughout the process of coming forward with her allegations, according to Slate.
In the hearing, Ford was questioned repeatedly by Rachel Mitchell, prosecutor for the Republican members of the committee, about whether she has received any outside financial assistance. Ford's lawyers said they're working pro bono.
Ford said she has been aware of several GoFundMe sites that are trying to help cover her legal expenses, but added she hasn't "had a chance to figure out how to manage those because I've never had one."
Go deeper