Electrifying transportation is key to Northeast emissions reduction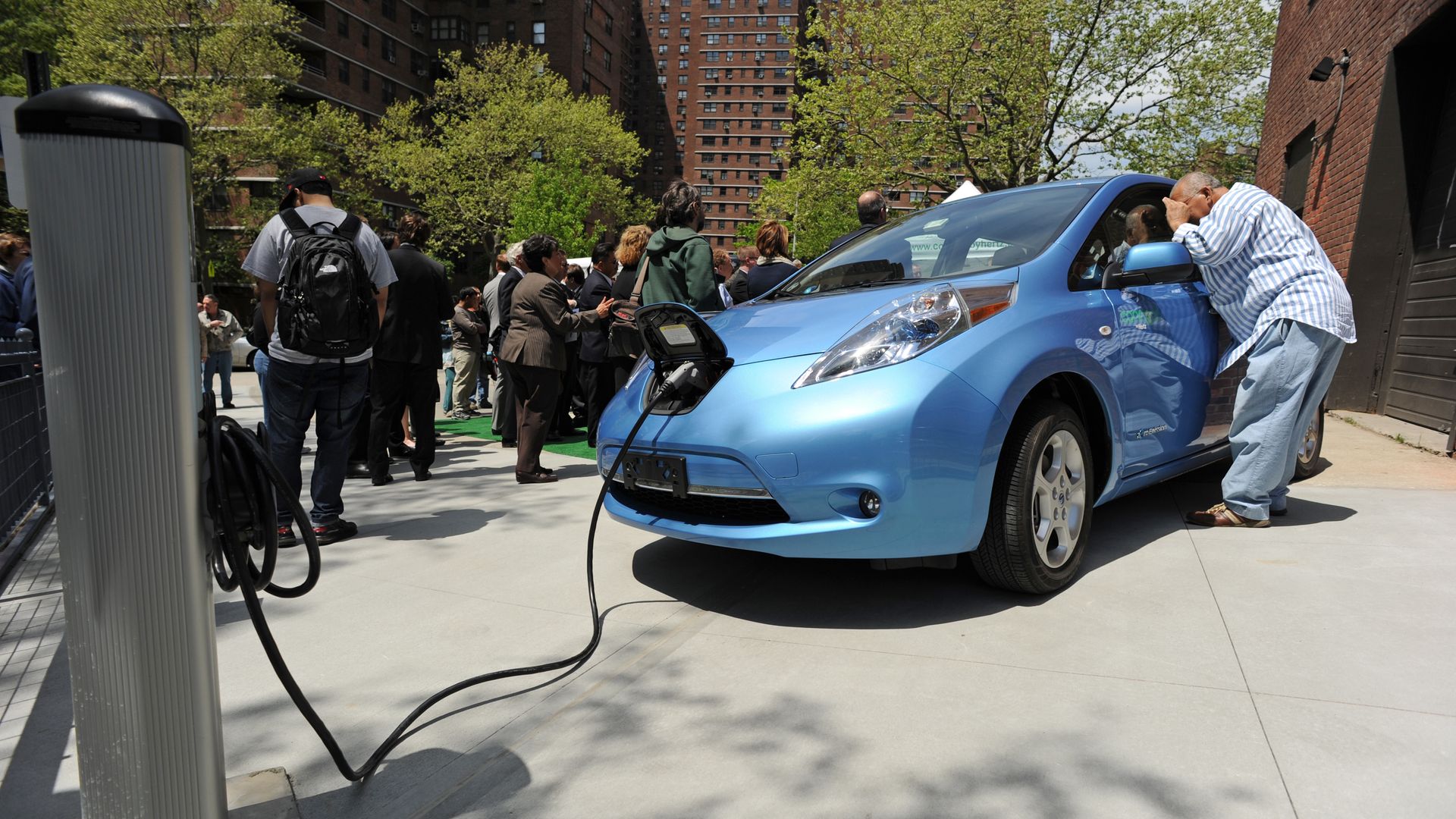 The recent pace of emission reductions in New York and New England is insufficient to meet 2050 CO2 emissions targets, set at an 80% reduction from 1990 levels, according to the most recent data published by the U.S. Energy Information Administration. In fact, at recent emission reduction rates, the Northeast region will struggle to make it even halfway to its goal. 
The big picture: While the power sector has made progress, transportation emissions across the Northeast remain stubbornly at or above 1990 levels, and now account for over 40% of all energy-related emissions (e.g., transportation, heating and power generation). Without continued decarbonization of the electric sector, electrification of the transportation sector, and accelerated progress in the heating sector, the Northeast will fall far short of its goal.
In light of the magnitude of the transportation challenge, here are some key initiatives that would help the Northeast meet its 2030 emissions targets:
Deploy 10 million electric passenger cars and light trucks in the next decade, which will effectively require that electric vehicles (EVs) make up all light-duty vehicle sales by 2028. This transformation would build on both the increasing decarbonization of the power sector and the inherent energy efficiency of EVs compared to internal combustion engines.
Advance new zero-carbon options for heavier transport sectors, such as medium- and heavy-duty vehicle fleets, with a focus on near-term advances such as electric buses and freight trucks.
Maximize investment in EV charging infrastructure, aligning financial incentives for utilities with public policy to accelerate vehicle adoption.
Across all of these initiatives, EV adoption among consumers will be the crucial component of decarbonization.
To speed adoption, cities and towns, in coordination with utilities and other associated stakeholders, should provide ubiquitous and convenient charging options, together with increasingly clean public transit.
Automotive companies will need to offer plug-in options at every price point and ensure EV performance equals or exceeds that of conventional vehicles, with charging costs lower or comparable to petroleum-based fuel.
The bottom line: Transportation presents the largest opportunity for the Northeast to reduce carbon emissions in line with its 2050 targets.
Terry Sobolewski is senior vice president and chief customer officer at National Grid.
Go deeper