Uber's push to be a carbon ally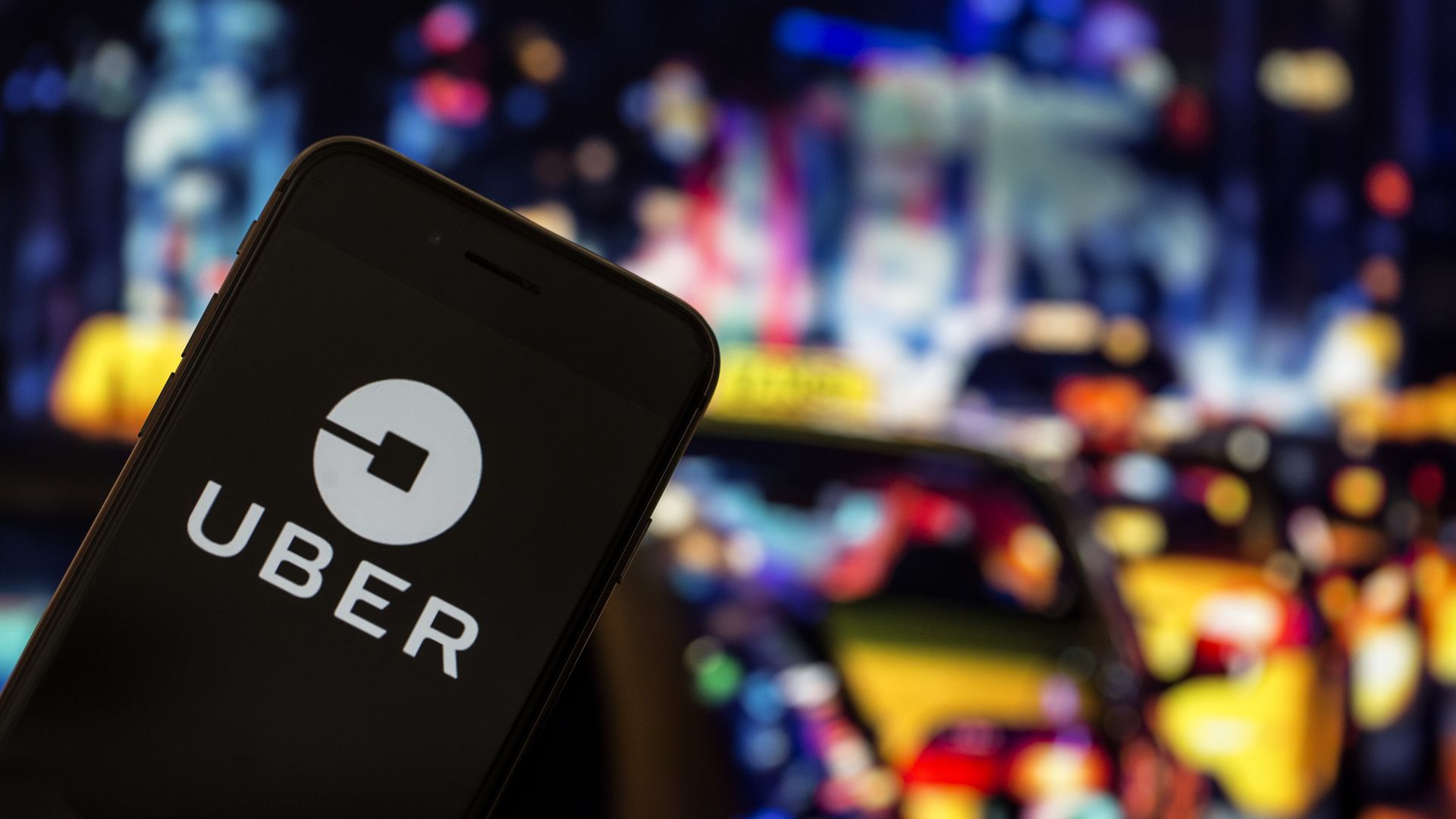 Uber announced Wednesday that it's funneling $10 million over three years into a new "fund for sustainable mobility" to help address congestion, aid urban design, boost electrification and bicycle transit, and more.
Why it matters: The move arrives as some analysts and policymakers fear that the growth of ride-hailing is worsening urban traffic — and hence boosting emissions — and could be cannibalizing mass transit.
The details: Some goals for the Uber fund, the company says, include:
Advocating for congestion pricing in cities.
"We're ready to do our part to help cities that want to put in place smart policies to tackle congestion—even if that means paying money out of our own pocket to pass a tax on our core business," CEO Dara Khosrowshahi says in the announcement.
$250,000 will go to the nonprofit transportation data organization SharedStreets.
They're also contributing to alternatives to car use, including a donation to the group PeopleForBikes.
TechCruch has a good rundown of the initiatives here.
The big picture: Fast Company's piece on the new efforts takes stock of Uber's wider evolution. Eillie Anzilotti writes:
"Whereas in the early days, Uber thrived by positioning itself as a luxurious counterpoint to public transit, and a more convenient alternative to car travel in a city by doing away with the need to search for parking, it's now trying to position itself as one node in a city's transportation fabric, and potentially one that can use its reach and revenue to create broader change."
Separately, SharedStreets announced that it's collaborating with Uber, Lyft and Ford. Via a joint statement, the companies say:
"The data sets pledged by the companies will provide the public and private sectors with new tools to manage curb space in order to reduce congestion and emissions that cause climate change; improve the efficiency of city streets by making it easier for everyone to get around; and save lives by preventing traffic crashes."
Go deeper: How Uber is making traffic even worse.
Go deeper