New accuser says Kavanaugh targeted girls for sexual assault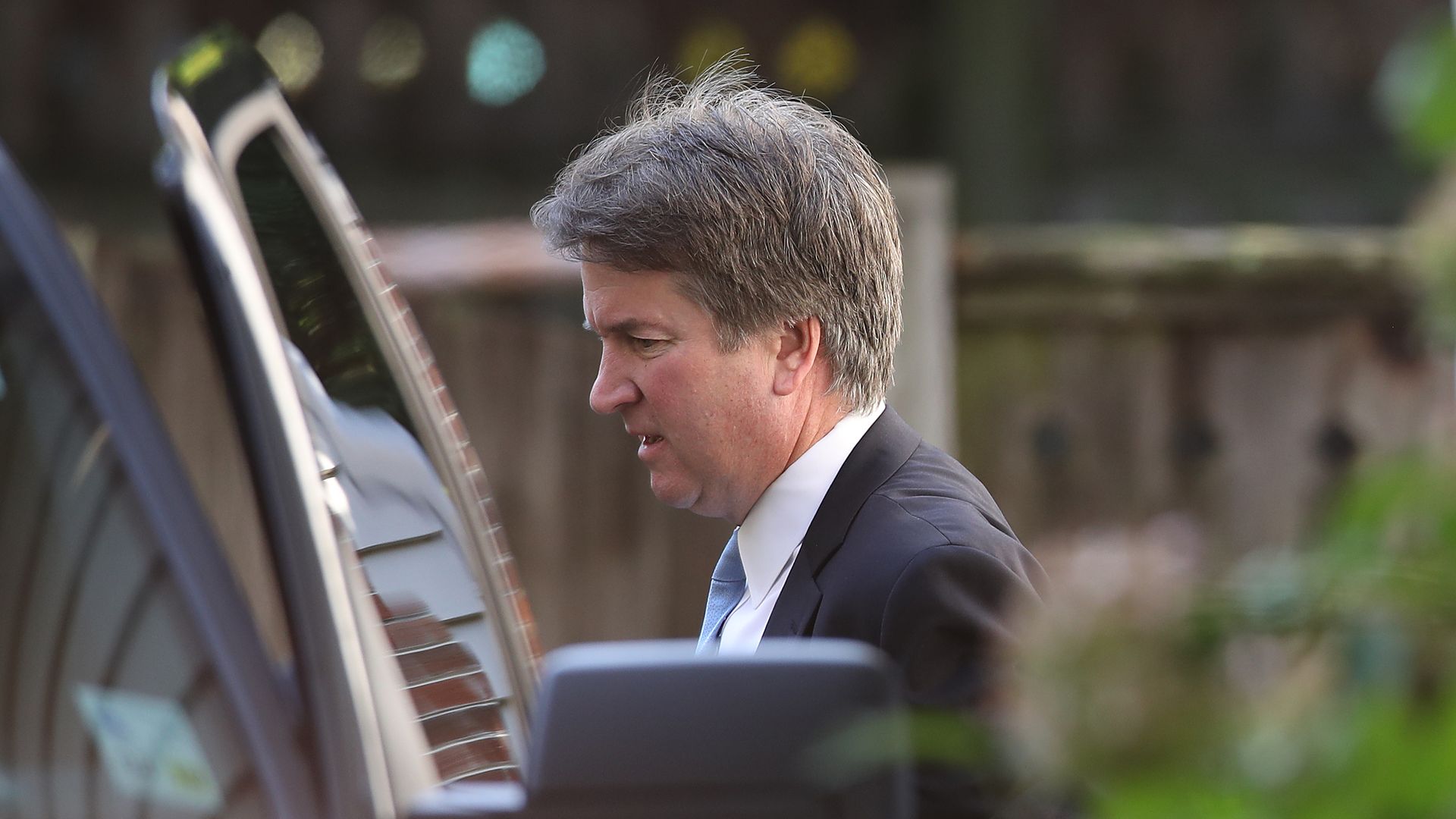 Attorney Michael Avenatti released a sworn declaration Wednesday from a woman alleging additional sexual misconduct and assault claims against Supreme Court nominee Brett Kavanaugh. She is the third accuser to come forward.
The details: The woman, Julie Swetnick, states that Kavanaugh often engaged in heavy drinking in high school. Her declaration claims that he and his friends purposefully targeted girls with spiked beverages featuring alcohol and drugs such as Quaaludes so that they could be "gang raped" by groups of boys — and claims that she was the victim of such an incident in 1982 where Kavanaugh was present.
What they're saying: President Trump responded in a tweet calling Avenatti a "third rate lawyer" who is "looking for attention." The White House issued a statement from Kavanaugh rebuking the claims: "This is ridiculous and from the Twilight Zone. I don't know who this is and this never happened."
Go deeper