Congress releases its final opioids bill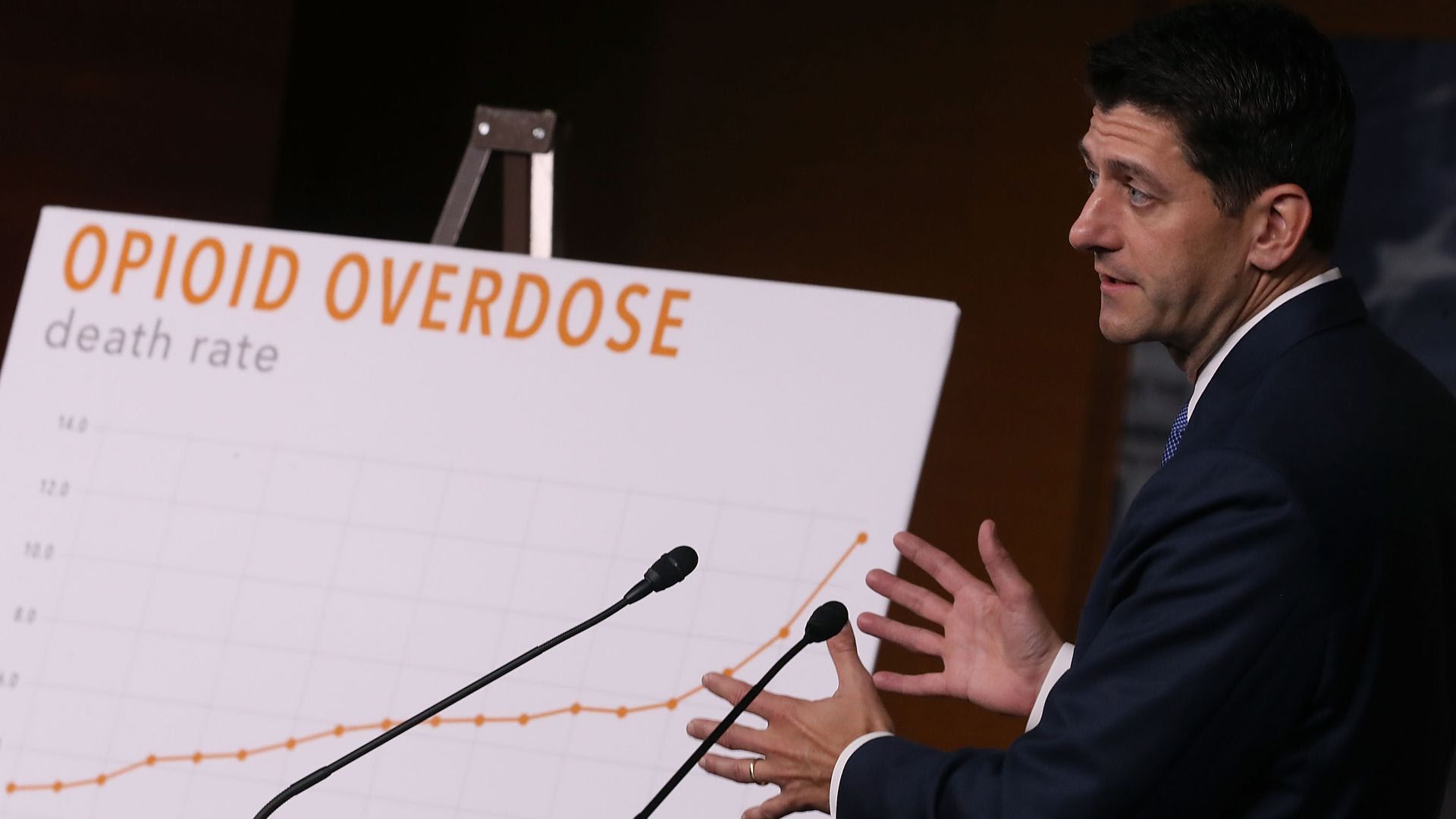 Republican and Democratic lawmakers from the House and Senate released their final opioids package last night, bridging the differences between bills the two chambers passed previously.
The big picture: This is a big bill and there are provisions in here that public health experts believe will make a difference.
But those same experts say Washington still needs to make substantial investments — of money as well as policymaking energy — in the treatment system for mental health and substance abuse, in order to bring this crisis under control.
What's next: Both chambers are expected to pass the agreement quickly, sending it to President Trump for his signature in a matter of days.
The details: The bill is about the same as what we reported previously, and would...
Temporarily lift a cap on Medicaid payments for large treatment facilities. States can allow those facilities to receive Medicaid funding, on a limited basis, for all substance abuse treatment.
Allow more health care providers to prescribe medication-assisted therapies.
The pharmaceutical industry didn't get the Medicare "fix" it had been lobbying for.
Go deeper: Read the bill.
Go deeper