What they're saying: Two sides to Facebook's WhatsApp drama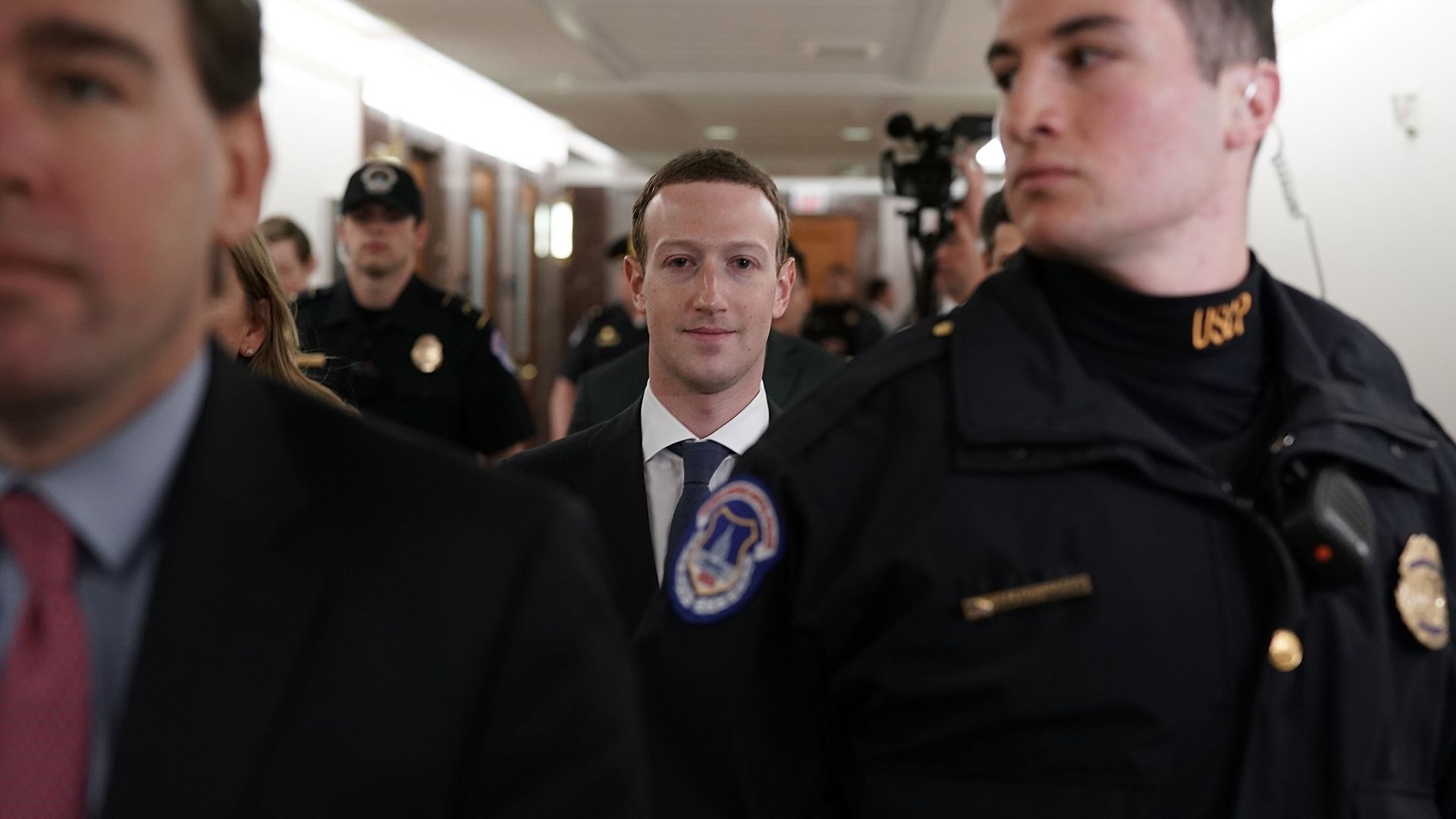 As Facebook tried to regain its footing after the sudden departure of Instagram's founders, the departed co-founder of WhatsApp gave Forbes an account of his clashes with the social giant after it bought the messaging app in 2014. A Facebook executive promptly fired back with a 600-word note (on Facebook).
Why it matters: The dramatic back-and-forth underscores the disconnect between Facebook's leaders and the founders of WhatsApp and Instagram as those apps buoyed the company in the face of stagnant growth on its original platform.
Wednesday morning, Forbes published an interview with Brian Acton — who tweeted a message with the hashtag #DeleteFacebook in March — detailing his experience after his app was acquired.
"I sold my users' privacy to a larger benefit," he said. "I made a choice and a compromise. And I live with that every day."
He also said that while Facebook was instructing him to tell European regulators that it would be difficult to link WhatsApp to Facebook's platforms, the company was exploring that very option. (The company was ultimately fined for misleading regulators during the approval process.)
Acton accused Facebook leadership of pushing ads-based revenue strategies, when he believed other approaches would have been successful and better for users.
Acton left Facebook in 2017, and his WhatsApp cofounder, Jan Koum, left earlier this year.
Wednesday afternoon, former Facebook messaging boss David Marcus fired back in what he said was his personal capacity:
"Lastly — call me old fashioned. But I find attacking the people and company that made you a billionaire, and went to an unprecedented extent to shield and accommodate you for years, low-class. It's actually a whole new standard of low-class."
He also disputed some of Acton's claims, saying Facebook had supported the WhatsApp team and ultimately embraced end-to-end encryption (which makes it near-impossible to build a monetization strategy around the content of messages).
What they're saying: The argument has captured the attention of the tech world and reporters who cover Facebook.
"Facebook made WhatsApp co-founder Brian Acton a billionaire and he has mixed feelings about it. Great story. " 'I sold my users' privacy to a larger benefit. I made a choice and a compromise. And I live with that every day.' " — Recode's Peter Kafka, on Twitter
"...Acton proposed monetizing WhatsApp with metered payments instead of targeting/surveillance. Sandberg said it 'wouldn't scale.' Acton: 'You mean it won't make as much money.' " — The New York Times' Nicholas Confessore, on Twitter
Our thought bubble: Yes, sniping between members of Silicon Valley's wealthy founder class will inspire online rubbernecking. More importantly, the disagreements underscore how Facebook's acquisition strategy could be losing steam right when the company needs it most.
Go deeper