Democrats make gains in West Virginia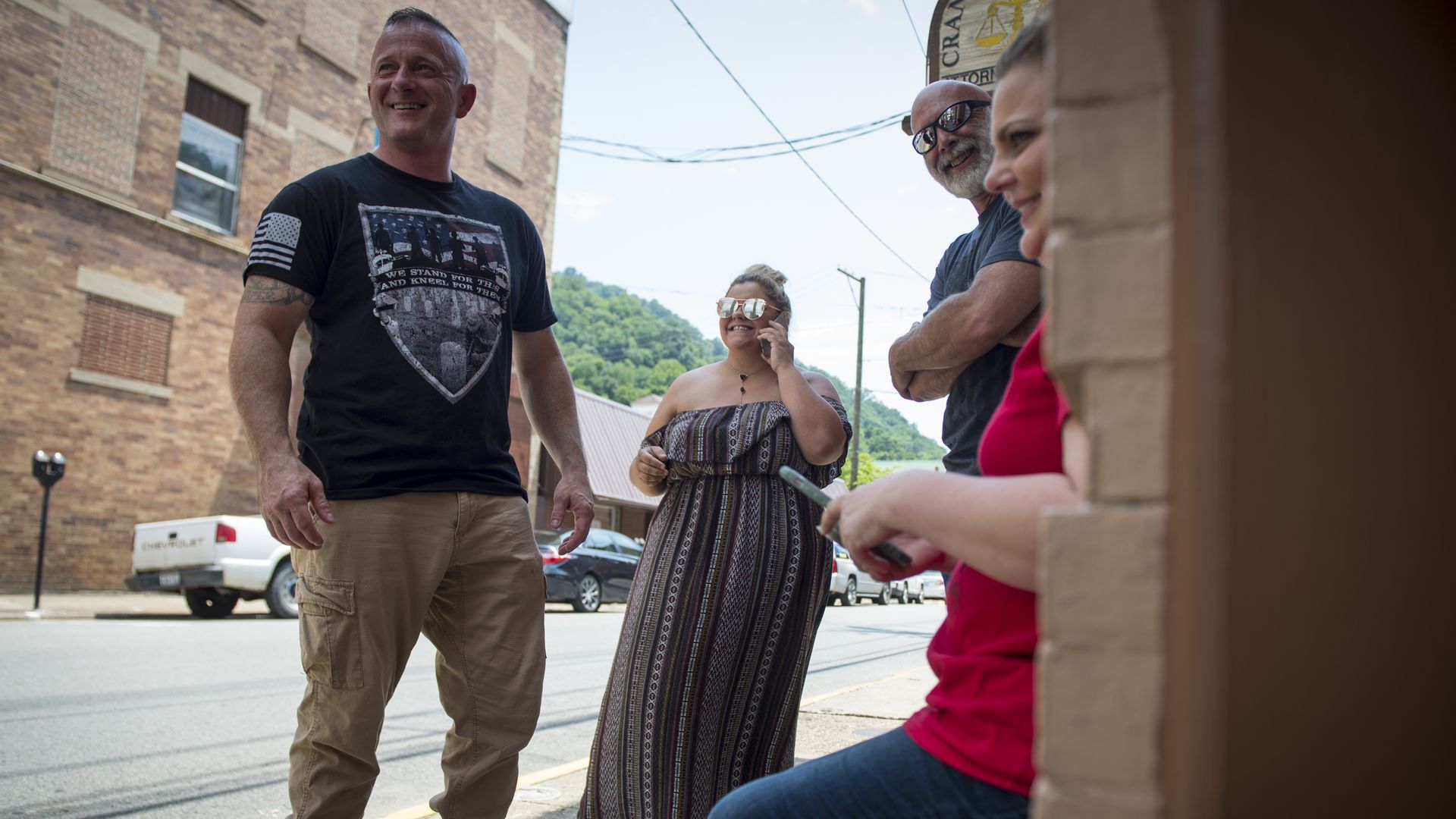 We recently unveiled the Axios 8 for 2018 — eight races to watch to help determine if the "blue wave" will be strong enough to live up to the hype. Each week until the election we'll give you an update on some of those races.
West Virginia's 3rd district: Democrat Richard Ojeda has a 4-point lead over Republican Carol Miller (48% to 44%), per a new survey conducted for the Democratic Congressional Campaign Committee. Real Clear Politics' average has Ojeda with a 1-point lead.
Be smart: Ojeda's lead grows to 8 points among those who said they will "definitely vote," which is a good measure to look for in any poll.
Why it matters: This district is a long shot for Dems, but Ojeda has maintained steady support and gained national attention this cycle.
Go deeper