Iran's president suggests Trump has "Nazi disposition"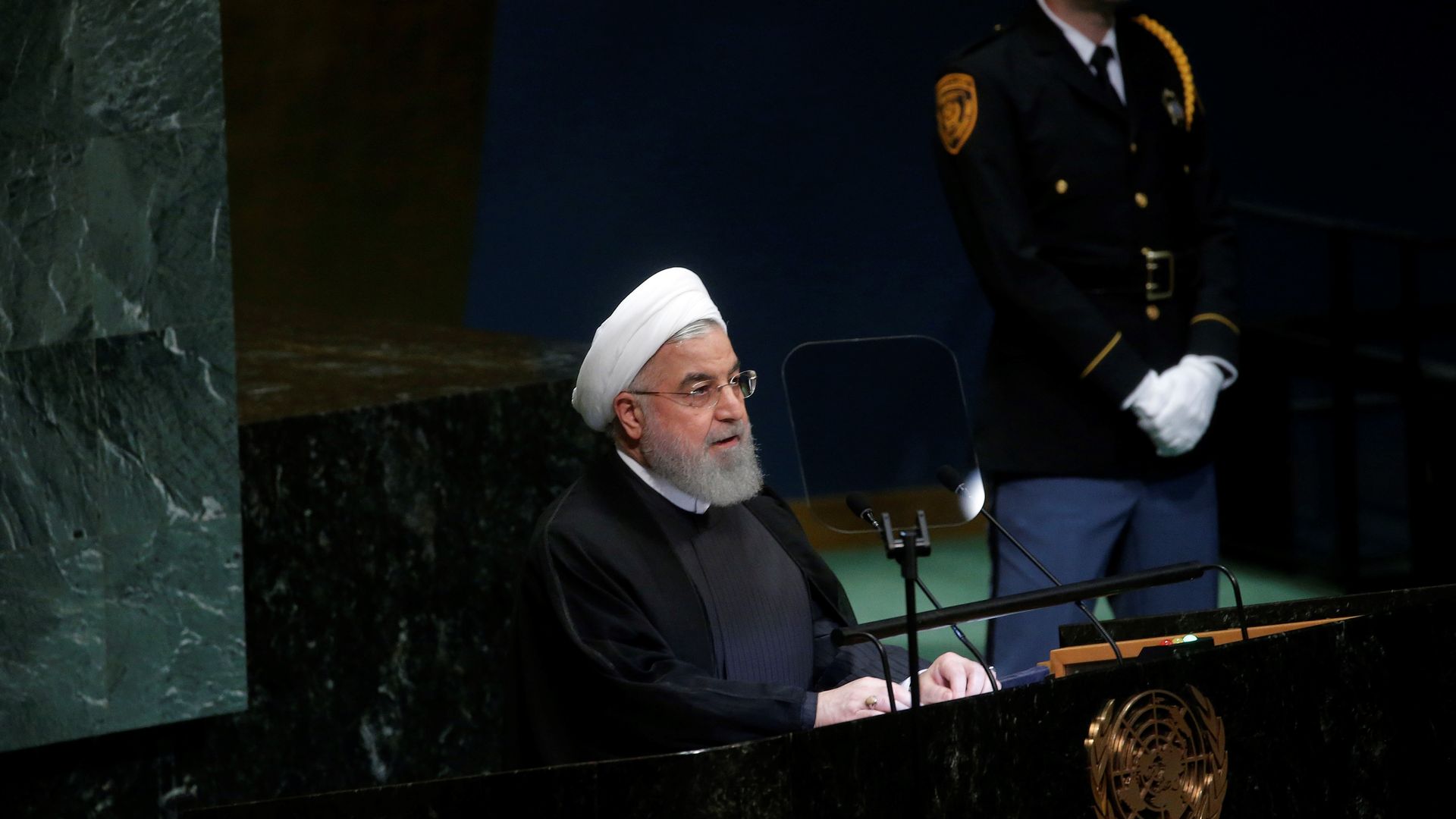 Iranian President Hassan Rouhani railed against President Trump and the United States for the majority of his speech at the United Nations General Assembly today, saying Iran can never make an agreement with an administration that is "misbehaving" as Trump's is.
Between the lines: Rouhani began his speech, just hours after Trump lambasted multinational organizations in his address, by bemoaning the "recklessness" of countries that don't respect international agreements and organizations. He then said, without naming Trump: "It is unfortunate that we are witnessing rulers in the world who think they can... gain popular support through the fomenting of extremist nationalism and racism and through xenophobic tendencies resembling a Nazi disposition."
"Our proposal is clear. Commitment for commitment. Violation for violation. Threat for threat. And step for step, instead of talk for talk.
The big picture: National Security Adviser John Bolton later warned the Iranian regime that there will be "hell to pay" if they "continue to lie, cheat and deceive" or "cross" the U.S. and its allies. Trump is also taking every opportunity this week in New York to challenge Iran.
Meanwhile, America's European allies have cut a deal with China and Russia to circumvent Trump's Iran sanctions and potentially keep the Iran deal alive despite Trump's efforts to kill it. On this issue, the U.S. and Europe could hardly be further apart.
Go deeper: At UN, more evidence that Trump is losing the world.
Go deeper