Parkland students seek to clinch the youth vote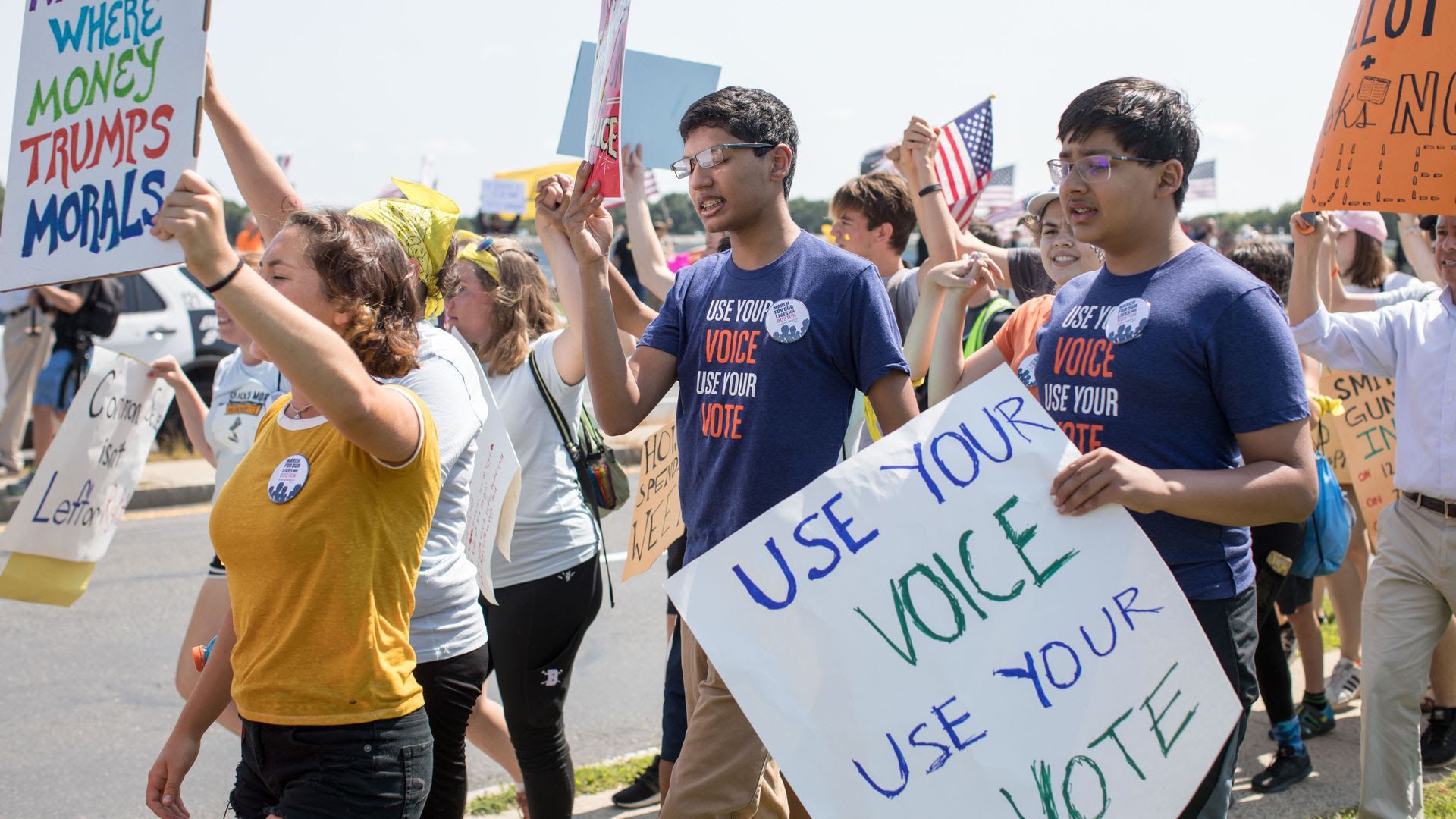 Tomorrow is U.S. voter registration day, and among the key questions heading into the November midterms is whether young people will turn out in higher numbers than usual. Since people aged 18-30 tend to vote Democratic, whether they actually cast ballots could have a decisive impact on numerous races.
What's going on: Student leaders from Marjory Stoneman Douglas High School in Parkland, Florida, have organized a partnership with some 200 mayors across the U.S. in an attempt to elevate youth voting.
David Hogg, a key organizer for the Parkland students, told Axios today that the mayors have pledged to have registration tables at all high schools and community colleges in their cities.
In Florida, youth voter registration soared more than 40% after the Parkland shooting in February, according to an analysis released in July. Hogg said youth registration is up by double-digits in numerous states.
The effort is in partnership with the U.S. Conference of Mayors and the African American Mayors Association.
As to whether these youths will actually get to the polls on Nov. 6, Hogg says his interactions during his tours of the country have made him "incredibly optimistic." The Parkland-led group, called March for Our Lives, is developing a "very large plan" to mobilize, but said the details are "a secret."
Go deeper