After Trump's sovereignty speech, Macron calls for multilateralism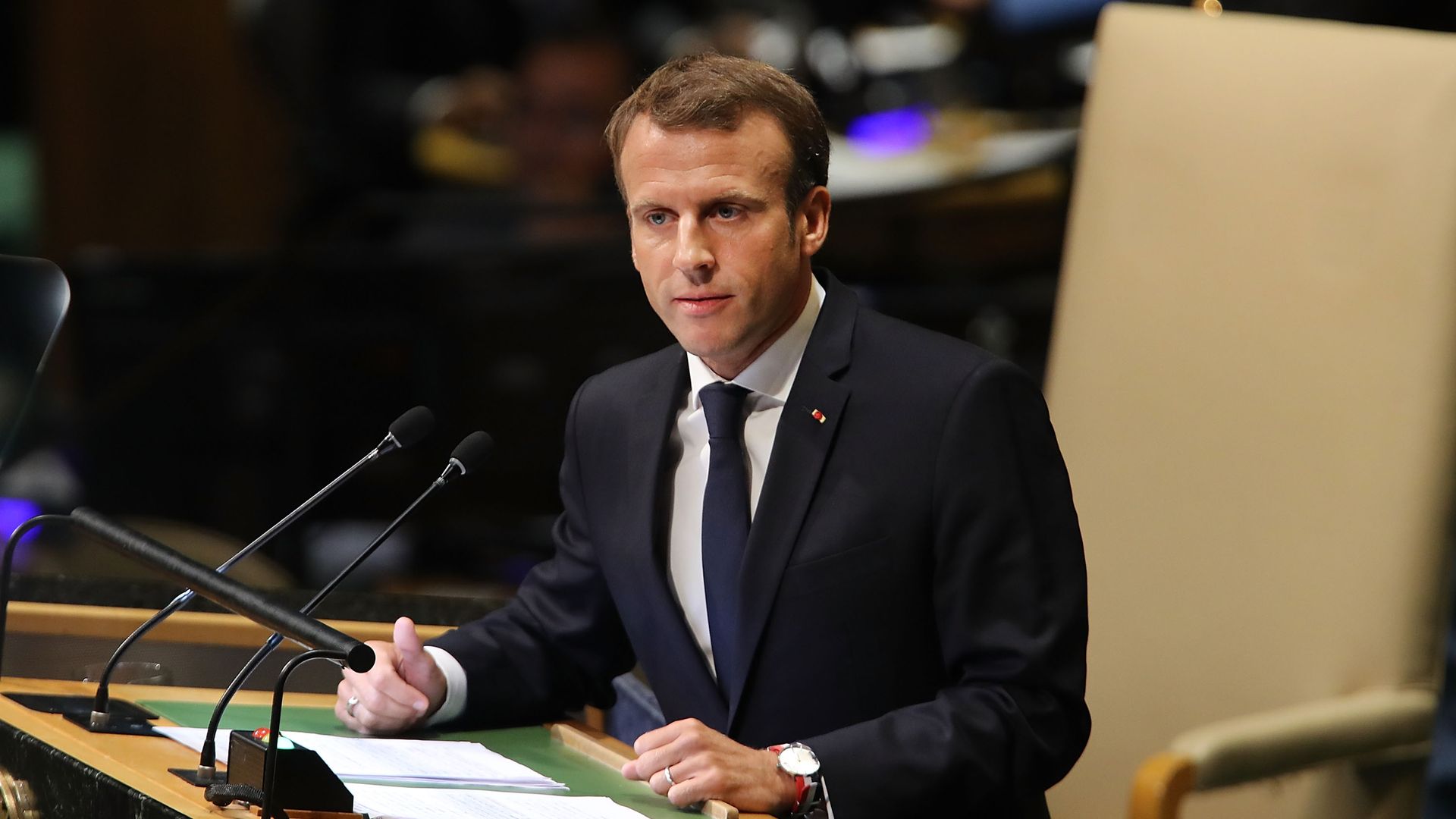 In a fiery address to the UN punctuated by a claim that France will not sign a trade deal with any country outside the Paris climate agreement, President Emmanuel Macron railed against nationalism and stressed the importance of collective action in confronting the world's problems.
Don't accept the erosion of multilateralism. Don't accept our history unravelling. Our children are watching. Let us address the crisis, let us work together to combat these inequalities — on a human level, mindful of our history."
— President Macron
Why it matters: The speech was a not-so-veiled rebuke of President Trump's earlier address, in which sovereignty and a rejection of global governance were key themes. At one point, Macron warned that while he will "never stop upholding the principle of sovereignty," the world should be wary of strains of nationalism that brandish sovereignty as a tool to attack others.
Go deeper