Scoop: The DOJ's full Rod Rosenstein exit statement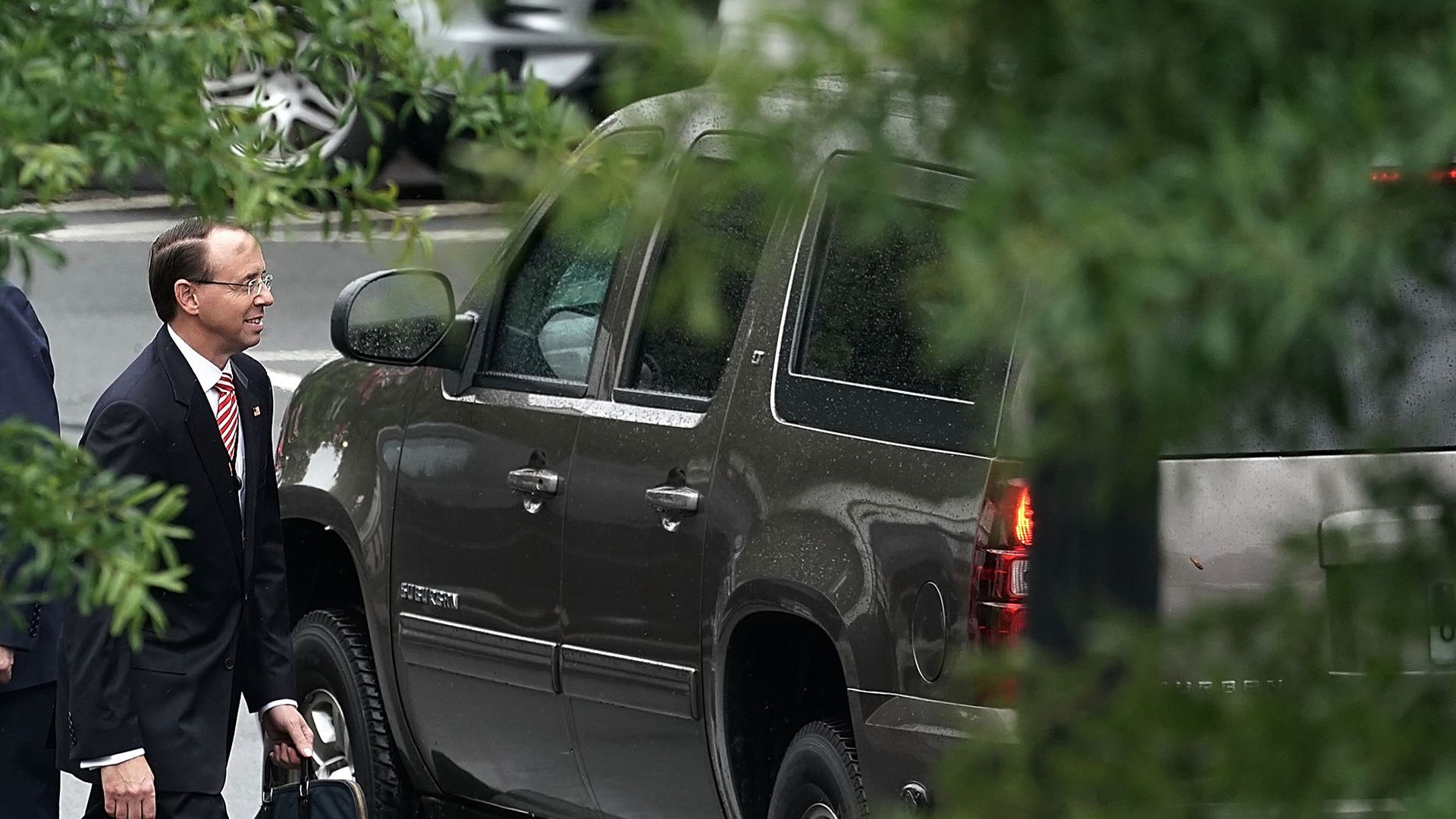 The full text of the Rod Rosenstein exit statement, drafted by Justice Department spokeswoman Sarah Isgur Flores in the voice of Attorney General Jeff Sessions and sent to the White House Monday morning, has been reviewed by Axios.
Its veracity has been confirmed by three sources close to the White House with direct knowledge.
Rod Rosenstein has served the Department of Justice with dedication and skill for 28 years. His contributions are many and significant. We all appreciate his service and sincerely wish him well.
Matt Whitaker, my Chief of Staff for the last year, will instill confidence and uphold the integrity of the Department as the second highest law enforcement officer in the Nation.
Finally, I am confident that Noel Francisco will oversee the special counsel with a commitment to justice as Acting Attorney General for this matter. As I have said before, the American people deserve an expeditious resolution of this investigation consistent with the rule of law.
The bottom line: Rosenstein offered his resignation to White House Chief of Staff John Kelly on Friday and reiterated his willingness to resign over the weekend. He was working with the White House on the terms of his departure, and the plan was to make it public on Monday. After Axios published its story — which conveyed too much certainty to a fluid situation by presenting Rosenstein's resignation as a done deal — chaos ensued and Rosenstein appeared to reverse course.
What I don't yet know: How exactly the conversation between Rosenstein and Kelly changed on Monday. I don't know what terms he had demanded and how, if at all, his demands changed from Friday to Monday. As of now, it's possible that he remains Deputy Attorney General for the foreseeable future. He meets with President Trump on Thursday.
Important context: Trump has long been fed up with Rosenstein, and sources close to the president have told Axios for months that he would love to find a politically advantageous way to get rid of him.
Go deeper