FDA may ban online vaping sales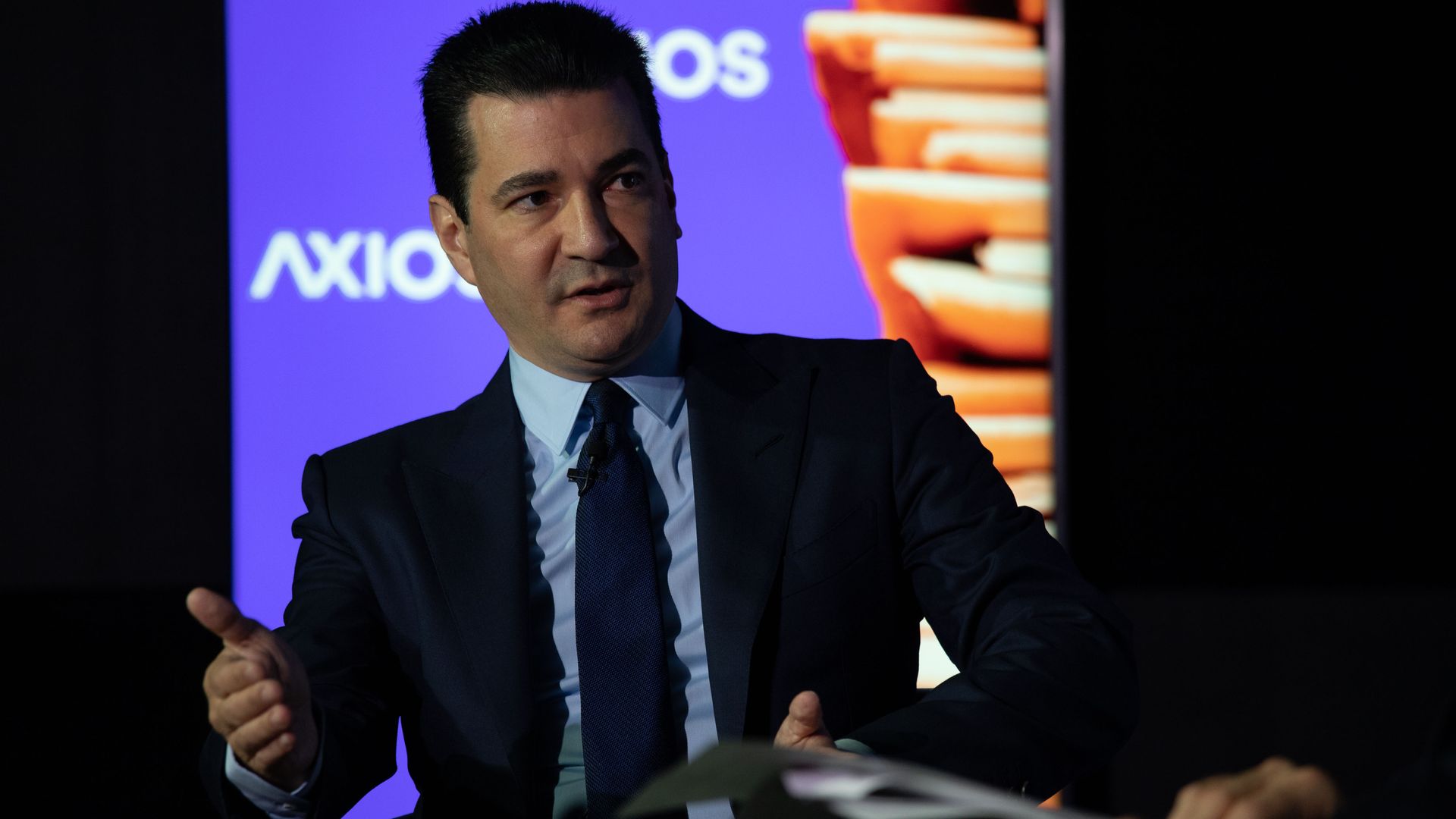 The Food and Drug Administration is considering a ban on the online sale of e-cigarettes, Commissioner Scott Gottlieb said at an Axios News Shapers event this morning. New limits on flavored products are also on the table, he said; the agency will release new data about teen vaping and announce its next steps in November.
Why it matters: Gottlieb has consistently said e-cigarettes can be a safer option for adults who smoke cigarettes, but that the products are "too appealing" and "too accessible" to children and teens. Regulations to ban or at least curb online sales or flavored products could come soon, Gottlieb said today.
The FDA in November also is planning to release new e-cig usage data, which will show that year-over-year usage among high schoolers has risen by at least 80% (. It also will detail middle-school usage increases, which is lower than the high school figure but still quite high.
The vaping companies aren't tipping their hands, but expect them to suggest tech-based age verification solutions for both point-of-sale and online purchases. But it would be impossible for them to guarantee either one — the former because they can't really control a retail counter, and the latter because they can't effectively stop online resale. So it's really a question of what level of "proof" Gottlieb is really going to require to stem what he today termed a "public health emergency."
NJoy, an early e-cig company that went bankrupt in 2016 after having been valued at around $1.2 billion by private investors like Fidelity, just raised $49 million in new equity funding, per an SEC filing. Unclear if there are any new investors beyond Homewood Capital, which bought NJoy out of bankruptcy, but there is a new CEO whose last job appears to have been running a Los Angeles-area landscaping company.
Go deeper