Inside Democratic prep for the Kavanaugh-Ford hearing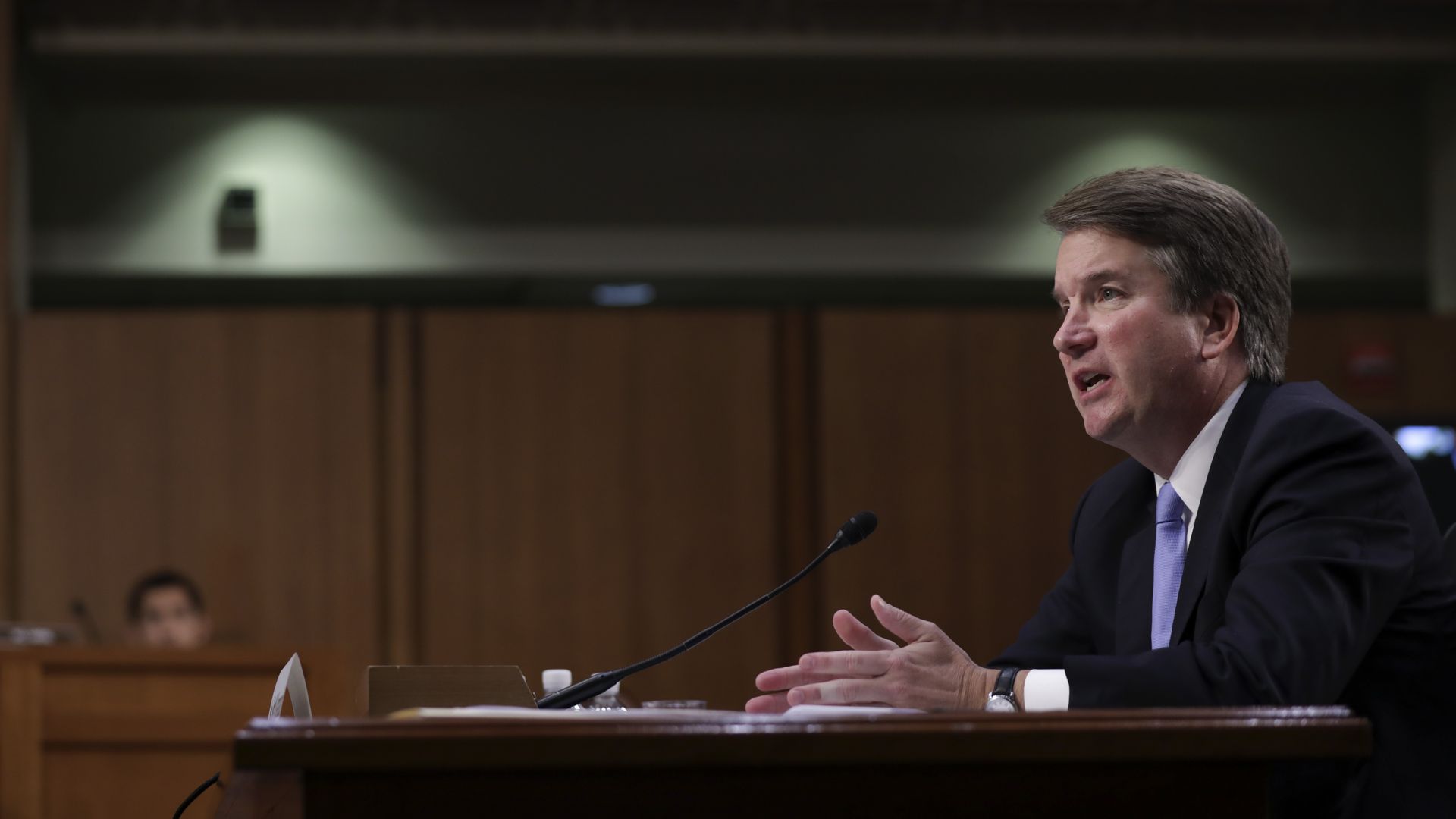 Democratic senators are consulting experts in such fields as sexual assault victimization and college drinking ahead of Thursday's hearing with Christine Blasey Ford and Brett Kavanaugh, according to a source inside Democratic prep.
The big picture: The experts include service providers, legal scholars and scientists. "There's a very active network around the country of experts in this field who are helping people understand the gravity of this and the reality of this," the Democratic source said. Like Kavanaugh, Ford is undergoing testimony prep sessions to be sure that she does not "encounter any surprises," the source said.
Heading into the hearing, Democrats plan a variety of outside advocacy, both in person and online:
Brian Fallon of the progressive group Demand Justice told me: "Republicans want to try to put Dr. Ford on trial Thursday, but look for Kavanaugh opponents to make his character and integrity the central issue heading into the hearing," by invoking past character witnesses who have disowned him.
The New Yorker's Ronan Farrow and Jane Mayer: "Kavanaugh's attitude toward women has come to play a central role in his confirmation process."
Top Republicans tell me they remain confident that Kavanaugh will get the 50 votes he needs, in a floor vote that leaders hope to hold on Friday or Saturday.
Per AP: "White House counselor Kellyanne Conway held a conference call with supporters during which she said there was a 'vast left-wing conspiracy' to prevent Kavanaugh from winning confirmation, according to a participant."
N.Y. Times Quote of the Day ... Kavanaugh, in a letter to the top Republican and Democrat on the Senate Judiciary Committee, in which he denounced "grotesque and obvious character assassination":
"I will not be intimidated into withdrawing from this process."
"The coordinated effort to destroy my good name will not drive me out. The vile threats of violence against my family will not drive me out. The last-minute character assassination will not succeed."
Go deeper: Read the transcript of the interview with Brett Kavanaugh and his wife, Ashley Estes Kavanaugh, on Fox News' "The Story with Martha MacCallum."
Go deeper