Hospitals warned about UnitedHealthcare-Envision break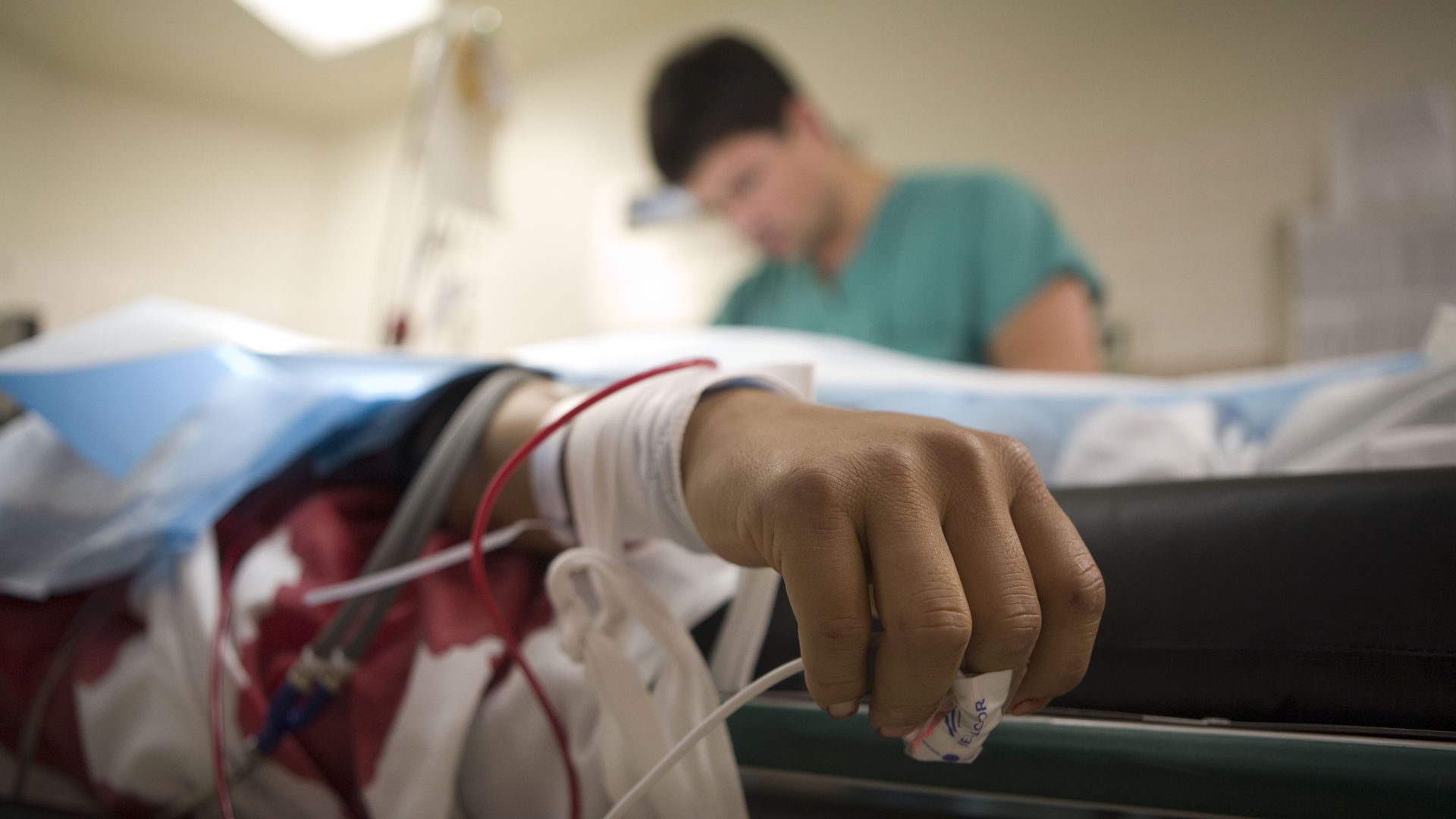 Health insurer UnitedHealthcare has mailed a notice to 300 hospital systems that use Envision Healthcare for physician staffing, warning them that Envision providers likely will not be part of UnitedHealthcare's network starting next year.
The bottom line: UnitedHealthcare said in April that it was prepared to terminate its contract with Envision, a company that has since been bought out by private equity firm KKR in a $10 billion deal. Negotiations have been fruitless, and patients who have UnitedHealthcare insurance and who are treated by Envision doctors now likely will face large, unexpected medical bills.
The details: Envision said it was still working with UnitedHealthcare to hammer out a deal before the start of the new year. Envision also called UnitedHealthcare's letters to hospitals "aggressive" and said they were "filled with half-truths and inaccuracies" and "designed to fit their narrative rather than the reality."
Dan Rosenthal, president of UnitedHealthcare's provider networks, wrote to hospitals that UnitedHealthcare believes it "offered Envision competitive rates," but now those facilities will be caught in the crossfire.
"In the event patients receive services from an Envision provider, you may experience a decrease in patient satisfaction driven from higher out-of-pocket costs and patient confusion," according to the letter.
UnitedHealthcare said it would "advocate" for patients who get surprise bills from Envision to get the amount waived or reduced. But it won't stop patients from getting the unexpected statements in the first place.
Go deeper: Why there's no surprise hospital bill backlash — yet
Go deeper